The Oregon Health Authority on Monday confirmed that 76 people are currently being monitored for coronavirus, adding that hundreds have been monitored since January.
The officials stressed that there are no confirmed cases, and of those monitored people, none of them have shown any symptoms of the virus, reported Fox12.
Oregon Health Authority spokesman Jonathan Modie said two people showed symptoms for the virus, but their test results came back as negative.
"Because we don't have a case here in Oregon, we don't have that person-to-person transmission, that community transmission and that means that the risk for the general public is low here in Oregon. It remains low," he told the station.
The 76 people who are being monitored came into contact with an infected person or someone who recently traveled to China, where the outbreak started late last year. Health officials asked them to self-quarantine for 14 days.
"Stay at home, don't go out but monitor yourself for any symptoms. Take your temperature and let us know if you do experience any symptoms," he added.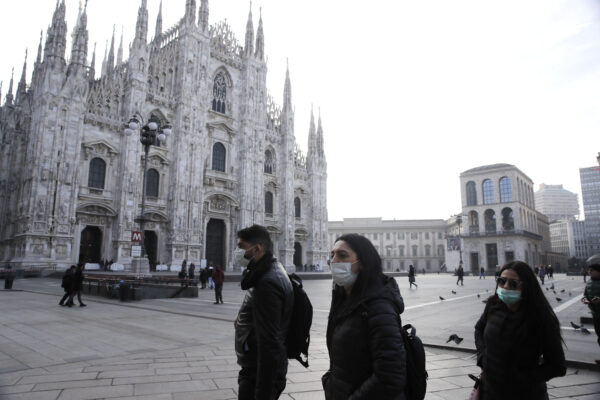 Officials said monitoring efforts have been relegated to people who have visited China, reported Oregon Public Broadcasting. Other places with outbreaks such as Japan, Iran, Italy, or South Korea have not yet been included.
Several other states have confirmed that hundreds of people are being monitored for the new virus that causes the COVID-19 disease.
The Michigan Department of Health and Human Services confirmed on Feb. 23 that it is monitoring 325 people, ClickonDetroit reported. All of those people under observation recently have been in mainland China or were passengers on a cruise ship that was held in medical isolation off the coast of Japan for two weeks.
All of the monitored people have been asked to self-quarantine at home to the best of their ability, a spokesperson for the state health agency told Fox17. Michigan also hasn't reported any COVID-19 cases.
Washington state health officials last week confirmed they are monitoring 712 at-risk people.
"The number of people under public health supervision includes those at risk of having been exposed to Novel Coronavirus who are monitoring their health under the supervision of public health officials. This number includes close contacts of laboratory-confirmed cases, as well as people who have returned from China in the past 14 days and are included in federal quarantine guidance," the Washington State Department of Health said on its website.
The first COVID-19 case in the United States was confirmed in Washington's Snohomish County, located near Seattle. The patient was eventually released from the hospital after treatment.