The winning numbers for the $750 million Powerball jackpot are will be drawn on Wednesday night at 11 p.m. ET.
The jackpot will be the fourth largest in U.S. history.
It has a cash value of $465.5 million, says the Powerball website.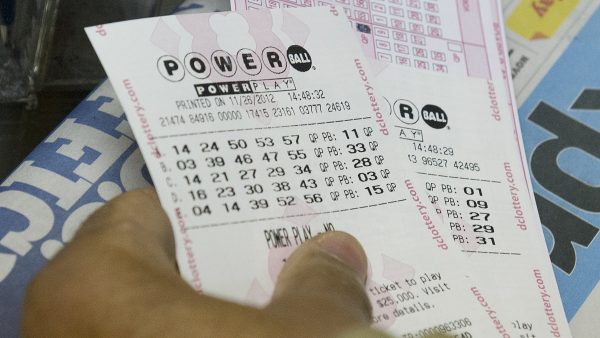 Nobody won the $638.8 million Powerball jackpot on March 23. People in Wisconsin and Florida each won $2 million after they matched five white balls and the Power Play, ABC News reported.
People in Florida, North Carolina, Illinois, North Dakota, New Hampshire, New York, and South Carolina won $1 million.
The odds of winning the jackpot are 1 in 292 million, ABC noted.
The cutoff to purchase tickets varies by each state.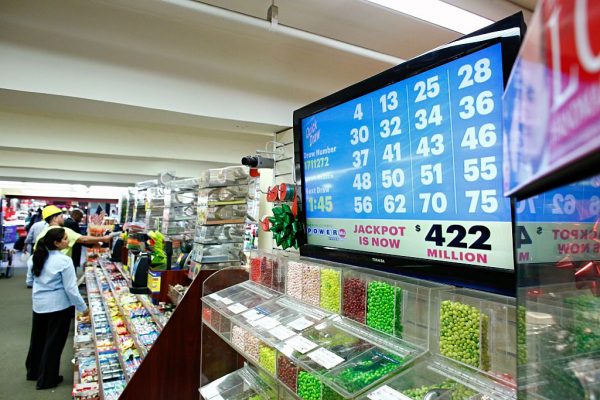 The winning numbers that were drawn that night were 24, 25, 52, 60, 66, and the Powerball number 5.
Powerball is played in 44 states as well as Washington, D.C., the U.S Virgin Islands, and Puerto Rico.
Overall, about two-thirds of Americans gamble, and in 2018, $72.9 billion was spent on lottery tickets, said pollster Gallup, CBS News reported.
That's about $206 per person each year.
"Our obsession with lotteries, with gambling, is that unicorn feeling of, like, 'maybe it'll be me,'" CBS News business analyst Jill Schlesinger said in the report.
Some people don't play to win, she said.
"They just want to take a moment out of their day to consider how to dream big," Schlesinger said.
Mega Millions
Earlier this month, an unemployed handyman from New Jersey said he won a $273 million jackpot in the Mega Millions drawing after leaving his lucky ticket in the store.
Michael J. Weirsky, 53, of Alpha, told lottery officials on March 6 that he is the jackpot winner, coming forward to claim the prize.
A Good Samaritan found the tickets and turned them in for this man.
"I was a bum in high school, I was a bum after," he was quoted as saying by the Daily Mail. "Maybe I'll be a beach bum now."
Weirsky's first major purchase was a new Ford Raptor pickup truck, adding that he'll be looking at new homes over the weekend.
The newly minted millionaire said he's also planning to hear from friends and family members for a handout. He said that those who treated him well will find out that he's generous but those who didn't will not get anything, according to the Mail.
Lottery Winner's Tragic Fate
David Lee Edwards, from Ashland, Kentucky, won $27 million in 2001 but by 2006, he had already lost all his money.
Before you buy that Powerball ticket, remember the tragic story of one Kentuckian who won the jackpot.

由 USA TODAY 发布于 2017年8月23日周三
"I've made mistakes in my past, and that's been a long time ago. I've paid for those mistakes, and I went on with my life, and I straightened my life out, and I've been productive since then," Edwards told USA Today back in 2001. "I am what I am today, and I thank God for that. I can't go back and change my past, but I can do something positive with my future."
It was reported that he spent more than $12 million after one year.
He also bought a $200,000 Lamborghini Diablo super car and a $90,000 Dodge Viper.  He invited an NBC News TV crew into his home, telling them he was wearing a $78,000 diamond-encrusted gold watch as well as a $159,000 ring. He also showed them his $30,000 plasma screen TV, MailOnline reported.
In December 2013, he died in hospice care "alone and penniless," noted USA Today.