FRANKLINTON, La.—A 25-year-old Louisiana man was sentenced to 70 years in prison after admitting during his trial that he killed his mother and wounded a neighbor and a police officer.
Christopher Rashad Dillon of Franklinton pleaded guilty to the manslaughter of Robin Dillon as well as attempted armed robbery, possessing a firearm after a felony conviction, and two counts of attempted first-degree murder, District Attorney Warren Montgomery said in a news release Thursday.
Franklinton Man Gets 70 Years Prison For Killing Mother and Injuring two Others. https://t.co/3ZTZRND4LR pic.twitter.com/JCs2OKWToF

— DA Warren Montgomery (@DAMontgomery22) February 1, 2019
"I'm glad we were able to achieve some measure of closure for the family of the deceased," Montgomery said of the plea agreement.
Dillon entered his plea on Tuesday, after the second day of his trial. He admitted shooting a neighbor while trying to rob him on Dec. 19, 2013, then shooting and killing his mother while rummaging through her purse. When Franklinton police arrived, Dillon said he would surrender, but instead shot Sgt. Chad Dorsett.
Montgomery said Dillon kept police from entering the house by claiming he held his mother hostage, but she already had been shot and was dying. After about an hour, he started a fire on the floor of the bedroom where his mother lay, crawling out through a window as the trailer home became engulfed in flames.
The neighbor's right arm was shattered. The bullet that hit Dorsett went through the officer's arm and was then stopped by his bullet-proof vest, the news release said.
District Judge Scott Gardner of Covington sentenced Dillon to 40 years for manslaughter, 50 years for the attempted murder counts, and 49½ years for one count of attempted armed robbery. Those are to be served simultaneously, followed by 20 years on the weapons charge. He is not eligible for parole, probation or a suspended sentence, the judge said.
Man Who Tied Concrete to Wife Gets Life Term in Her Drowning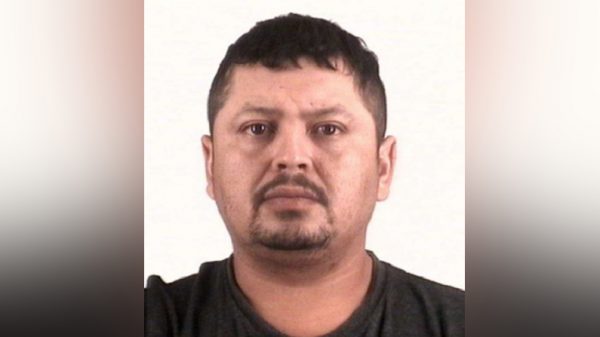 FORT WORTH, Texas—A Texas man who admitted to killing his estranged wife by tying a massive chunk of concrete to her and throwing her off a bridge into a lake has been sentenced to life in prison.
Prosecutors in Fort Worth say Rodolfo "Rudy" Arellano pleaded guilty Wednesday to capital murder. He'll serve life behind bars without chance of parole.
The 36-year-old man could have faced the death penalty if convicted at trial.
The body of 28-year-old Elizabeth Arellano was discovered in April 2016 in Lake Worth after police say fishermen reported hearing screams and seeing someone fall from the bridge.
Rodolfo Arellano plead guilty today to abducting his estranged wife, Elizabeth Pule Arellano, then weighting her down and throwing her off the Lake Worth bridge to drown. https://t.co/ZCJ6CeUB8J

— Deanna Boyd (@deannaboyd) January 30, 2019
When her body was discovered, a rope was tied around her neck attached to a 119-pound  hunk of concrete. Rodolfo Arellano was arrested 10 days later.
Murders and Violent crimes
The number of murders and violent crimes committed in the United States dropped slightly in 2017, according to new crime statistics released in September 2018.
"Crime declined nationwide last year, consistent with our earlier analyses of 2017 data in the nation's 30 largest cities," Ames Grawert, senior counsel for the Justice Program at the Brennan Center for Justice in New York, told the Washington Times.
"That's the good news. The bad news is that even while crime is falling, the number of Americans incarcerated remains near-record highs. Now is the time to address the problem."
The number of cases of manslaughter and murder dropped 0.7 percent in 2017 from the prior year, the report said.
Rapes rose by 3 percent and aggravated assault rose by 1 percent, but overall violent crimes dropped 0.2 percent, the report added.