A 70-year-old Los Angeles woman died after she was shot during a Christmas Day robbery, according to local news reports.
Lourdes Padilla was shot and wounded at 1 p.m. as she walked in the area of Yukon Avenue and 104th Street, the Inglewood Police Department said.
A woman in her 30s first spoke to Padilla, a grandmother, and got into an altercation with Padilla over her purse before a witness heard a gunshot, NBC Los Angeles reported.
"They thought it was just a conversation," stated Lt. Neal Cochran of the Inglewood Police Department. "They look away for a second, then, they hear a pop which was a gunshot. They look over. They see our victim on the ground, and they see the suspect taking her purse."
Police are not only looking for the female assailant, but they are also looking for a getaway driver, a man who is in his 30s.
"To shoot her, for who knows what's even in the purse? I don't see how that could ever be worth shooting someone for," Cochran explained.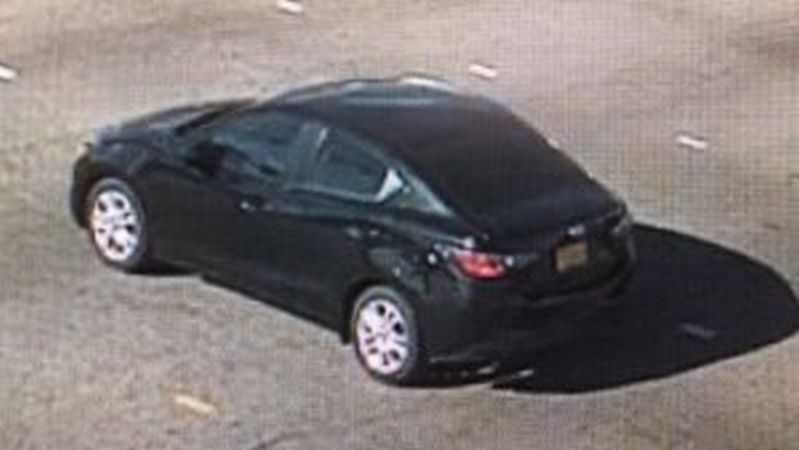 According to KTLA, the suspect got into a black, four-door 2019 Toyota Yaris or Scion iA with yellow paper license plates.
Police released surveillance photos of the suspects' vehicle.
Anyone with information is being asked to contact Inglewood police at 310-412-5206. Tips may also be submitted anonymously via the Los Angeles Regional Crime Stoppers at 800-222-8477.
Police do not have a description or name for the suspects.
Other details about the case are not clear.
A GoFundMe account was also set up for Padilla's family.
"Thank you for taking the time to view this page. Tragedy struck my best friend's mother on Christmas day. She was the unidentified victim in the video that was shot point blank during a mugging in broad daylight and is now fighting for her life. During the season of giving, when most families are celebrating the holidays together, we are all gathered in the hospital praying for a miracle because some sorry excuses for humans only cared about taking for themselves and callously disregarded a precious human life," the page said. It was posted before her death.
Violent Crime Down?
The FBI said that both violent crime and property crime decreased in 2017 compared to 2016. Overall violent crime decreased 0.2 percent from 2016 to last year, while property crime decreased 3 percent during that time, the agency said in September, releasing data from the previous year.
"There were more than 1.2 million violent crimes reported to UCR nationwide in 2017. There was a 0.7 percent decrease in murders and a 4 percent decrease in robberies from 2016 to 2017. Aggravated assaults increased 1 percent in 2017. The FBI began collecting data solely on an updated rape definition last year, and 135,755 rapes were reported to law enforcement in 2017," the FBI said in its report.
"The report also showed there were more than 7.7 million property crimes last year. Burglaries decreased 7.6 percent and larceny-thefts decreased 2.2 percent. Motor vehicle thefts increased 0.8 percent from 2016 to 2017."