Seventy people, including more than a dozen Americans, on board a quarantined cruise ship held off the coast of Japan have tested positive for novel coronavirus, according to Japanese officials on Sunday.
The health ministry confirmed that one American woman in her 70s, who also lives in Hong Kong, tested positive for the virus, reported NHK and Kyodo. According to a tally from NBC News, that brings the total number of American cases on the Diamond Princess ship to 14 while other reports said 13 Americans have been infected.
Officials said Sunday that 70 overall cases have been confirmed on the ship after six more coronavirus patients, including the elderly American woman, were confirmed. The five other cases involved crew members, which include a Ukrainian man in his 20s, three Filipino men in their 40s, and a Filipino woman in her 20s, according to NHK.
The six were taken to the hospital, the ministry told the broadcaster, but they added that none are seriously ill. More than 3,700 people are on board the ship, which is operated by Carnival-owned Princess Cruises.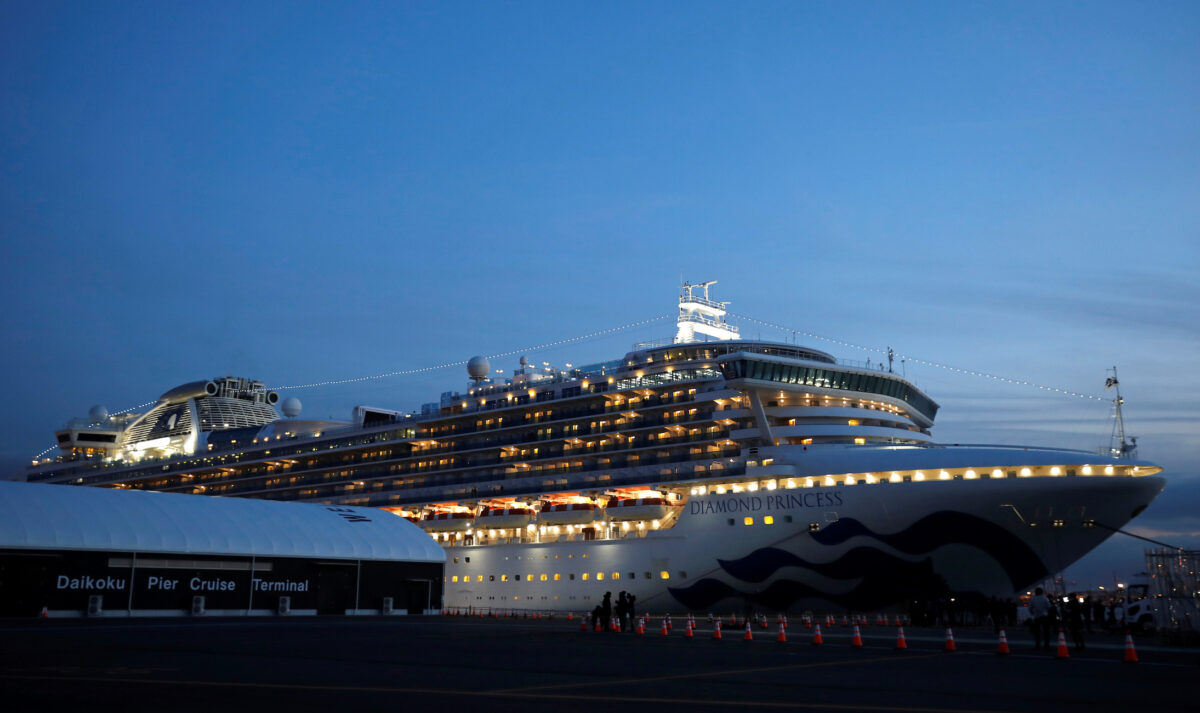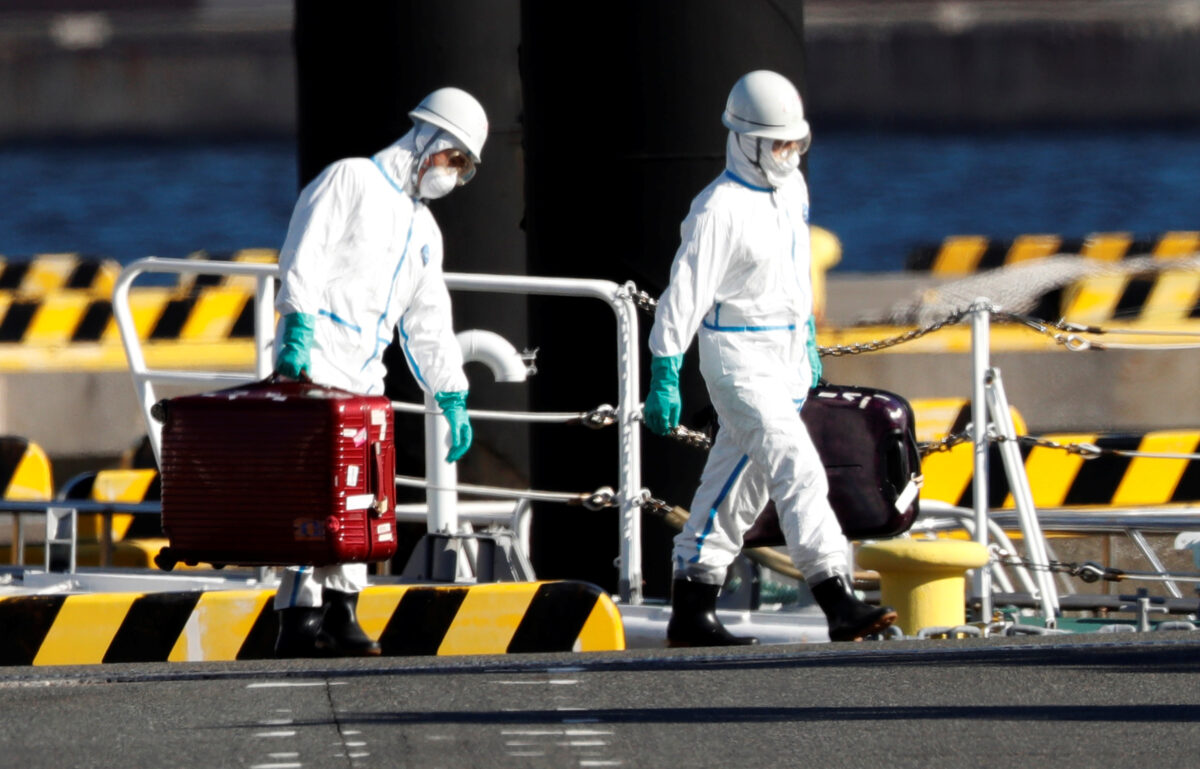 The Diamond Princess left Yokohama, near Tokyo, on Jan. 20 before an 80-year-old man disembarked in Hong Kong. He later tested positive for coronavirus, prompting the Japanese health ministry to place a quarantine on the ship.
Amid fears that the virus will spread further outside of China, where it is believed to have originated, several cruise ships have been placed under quarantine over the past month. The World Dream ship was quarantined last week after officials learned that it had carried infected passengers. Before that, in Italy, a Costa Cruises ship was locked down after a Chinese woman had signs of a fever, but health officials later determined she had the flu, not the new coronavirus.
On Sunday, World Dream passengers were able to get off the vessel at Hong Kong's Kai Tek Cruise Terminal, according to a statement provided to USA Today.
Another ship, Holland America's MS Westerdam, was denied entry in Guam, Japan, and the Philippines as fears over the coronavirus continue to grow. Japan's prime minister, Shinzo Abe, told reporters last week that he received a report that one person on the vessel was suspected of having the coronavirus, which Holland America denied in a statement.
"We can confirm that we have received preliminary approval for a port of disembarkation next week," Holland America spokesman Erik Elvejord told the paper in an update on Saturday. He didn't name the location.
"However, before we receive final confirmation, we are required to do a complete passport review of all guests and crew in order to ensure that no one has traveled in mainland China in the past 14 days," his statement continued. "We know that our guests are anxious for a port confirmation, as are we."
Meanwhile, a Royal Caribbean cruise ship was held off the coast of Bayonne, New Jersey, over the weekend. New Jersey Gov. Phil Murphy confirmed Saturday night that four Chinese passengers who were tested didn't have coronavirus.