7 Headlines You Won't Read Anywhere Else Today: May 27.
May 27, 2014 7:32 am Last Updated: May 27, 2014 7:32 am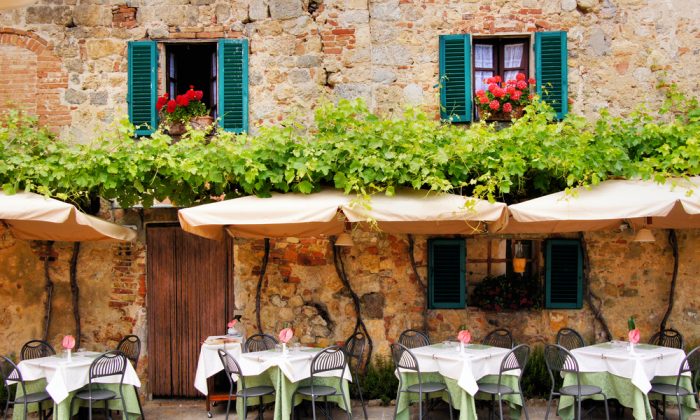 After a while living in Italy, foreigners may notice a few strange changes in their personality. The Local takes a look at the top ten signs that you could have been here a bit too long. 
When you arrived in Italy you may have laughed at the locals and their inability to, say, go out in the rain or spend an hour or two over coffee.
But after a few months or years you will inevitably find yourself adopting the same habits and perhaps forgetting your former ways all together. … (Read more)
The Local
They fit in a pocket, have batteries that last all week and are almost indestructible: old-school Nokias, Ericssons and Motorolas are making a comeback as consumers tired of fragile and overly-wired smartphones go retro. Forget apps, video calls and smiley faces … (
Read more
)
Times of Oman
The member of a small indigenous tribe in Peru's northern Amazon rainforest is battling for the right to register his baby boy's name, which includes native letters, with the government's national registry.
Ruben Medida, a member of the Murui indigenous community, said he hasn't been able to get a Peruvian identity card, known as a DNI, for his son because his name includes a vowel that is unique to his native tongue. … (Read more)
Peruvian Times
"Science needs time. Bear with us, while we think," declares a new movement of researchers pushing back against the demands to always make breakthroughs and publish findings. … (Read more)
Worldcrunch via Le Temps
Puffins have arrived in Vestmannaeyjar (the Westman Islands) two weeks later than usual. This is the first time since records began in 1952 that the birds arrive so late.
Usually the puffins arrive on April 18 but this year they weren't spotted until May 2. … (Read more)
Iceland Review
Vienna regularly tops global consulting firm Mercer's annual quality of living rankings. So, why has managing editor of Vice Austria, Markus Lust, been talking Vienna down?
"Actually, this is really a sort of declaration of love to the city, but packaged in a very Viennese way," … (Read more)
The Local
They float as if flying through the air. They can move faster and hardly make a sound compared to conventional trains with wheels.
Magnetic levitation trains can potentially emerge as South Korea's next-generation rail transportation, offering a cleaner, quieter commute in metropolitan areas. … (Read more)
The Korea Herald
*Image of the typical stone building in Tuscany, Italy via Shutterstock