7 Headlines You Won't Read Anywhere Else Today: May 23.
May 23, 2014 8:01 am Last Updated: May 23, 2014 8:09 am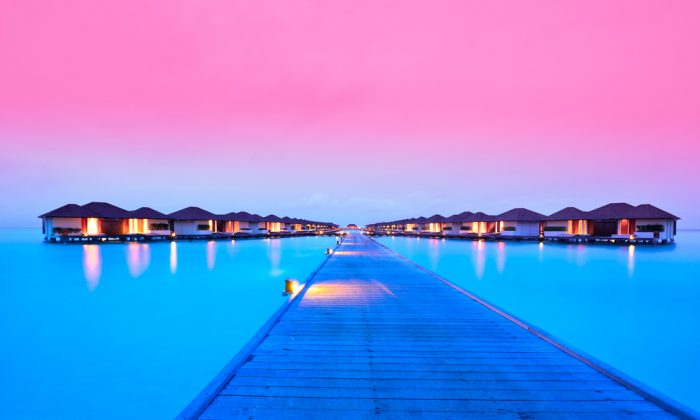 He's one of Berlin's most famous icons, but the Ampelmann who guides pedestrians across 2,000 crossings in the capital is missing something, according to politicians in the city's central district – a woman…. (Read more)

The Local
A bill, that if passed would fine R$100 for tossing cigarette butts onto Brazilian roads and streets, has passed one committee is currently pending further review in the country's House of Representatives. … (Read more)
The Rio Times
Among the names for Prague is the Magic City, and not without reason. Places connected to legends are all over the city, and throughout the centuries everyone from alchemists to vampires are supposed to have passed through the city.
We have rounded up a few places that have some connections to the myths and mysteries of the city. There are many more, and we will get back the them soon. … (Read more)
Prague Post
"As we increase our efforts to clean Malé, the amount of garbage dumped on to the street is also increasing," said Mayor Mohamed Shihab. … (
Read more
)
Minivan News
An historic art-deco Paris swimming pool, where the fist bikinis were unveiled back in 1946, reopened its doors on Monday after 25 years. But at €180 for a day pass, only the wealthiest of the city's residents and visitors will be able to take a plunge in the luxury baths. … (
Read more
)
The Local
It keeps you hydrated, it promotes weight loss, and is infinitely better than the sugary drinks on offer. In short, water is life!
The Dubai Health Authority  recently began a campaign across its hospitals and primary healthcare centres to educate people about the importance of consuming sufficient amounts of water per day and also tips to calculate how much of water is sufficient for different people based on their body weight. … (
Read more)
Khaleej Times
Argentina's parliament is set to debate a bill to ban plastic surgery for anyone under the age of 18, in response to reports of its increasing popularity among teens in one of the continent's more image-conscious countries.
The bill, initially presented in March, is ready for debate in the lower house of Parliament after approval by the Family, Childhood and Adolescence, and Health committees. … (Read more)
Worldcrunch via Clarin
*Image of  sunrise in the Maldives via Shutterstock