7 Headlines You Won't Read Anywhere Else Today: May 22.
May 22, 2014 7:20 am Last Updated: May 22, 2014 7:20 am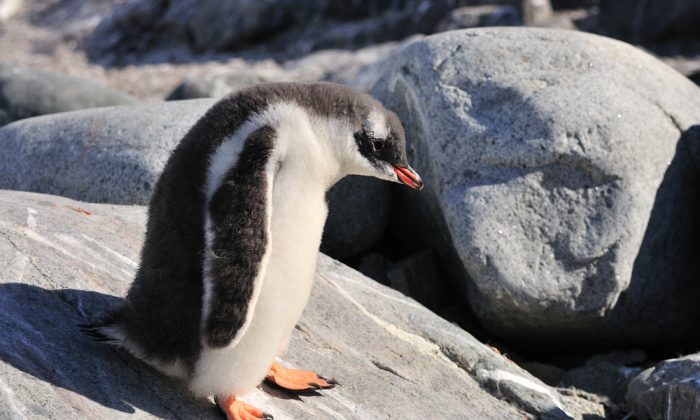 Norwegian charity received a "return to sender" letter that had been sent out to a potential donor 39 years ago.
Norwegian Church Aid received the letter earlier in the month with "address unknown", "return to sender" stamped on it. The charity had sent it out in 1975. The charity's press officer Hakon Haugsbo said they had no idea where it had been all this time. … (Read more)
Ice News
A local stray with German Shepherd blood took over the task of caring for the kittens, revealed local animal rescuer Svetlana Udalyeva. 'She took care of the kittens for three weeks, warmed them, kept them together, and growled at strangers, who come close to her 'children',' she said. 'The girls told how she tried not to eat the food they brought for the kittens.' They named her Mayka. … (Read more)
The Siberian Times
The number of foreigners getting medical treatment in Korea rose by 36.9 percent in 2013 from the year before, according to the Ministry of Health and Welfare.
More than 210,000 foreign patients from 191 countries were treated in Korea in 2013, spending nearly 393 billion won ($384 million). … (Read more)
The Korea Herald
When we look at a street map, we see two-dimensional space, unless we have one of those pop-up maps that used to be so popular. But even then, the rather lifeless map comprising lines, curves, text and a handful of colors doesn't accurately convey the feeling of the place. … (Read more)
Prague Post
The Environment Ministry is set to do a study on tiny plastic particles floating in the seas around Japan and their impact on ocean ecosystems.
Researchers worldwide have warned that "microplastics," pieces that are 5 millimeters or less in size, are threatening to turn the oceans into a "plastic soup." … (Read more)
Asahi Shimbun
Just one year after the pack of 24 Humboldt Penguins arrived at Folly Farm, two of its newest residents have become the proud parents of a newly hatched penguin chick. … (Read more)
Wales Online
In the midst of regional uncertainty, Mapendo Sumuni's colourful store in Goma is giving Congolese artists reason to celebrate and express themselves.
Goma: The eastern Democratic Republic of Congo, home to over 50 armed groups, is typically characterised as a place of war and strife. But in the midst of this there is also a great deal of exuberance, life and colour – not least in Mapendo Sumuni's small but vibrant art house … (Read more)
All Africa
*Image of baby penguin sliding on the rock via Shutterstock