7 Headlines You Won't Read Anywhere Else Today: Apr. 4
April 4, 2014 6:27 am Last Updated: April 4, 2014 6:27 am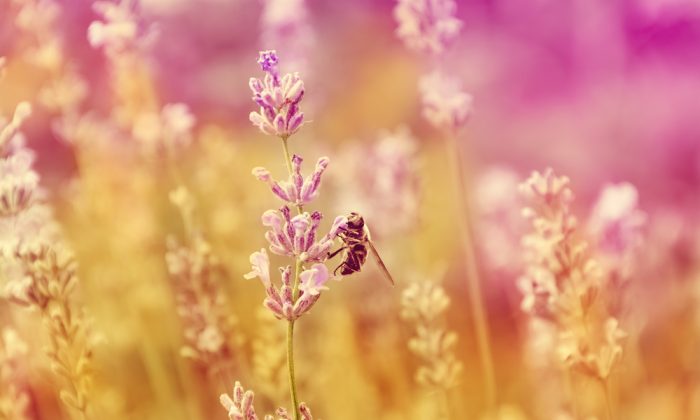 In the city of Goethe and Schiller, classical music fans want another famous former resident to be honored in Weimar. They're seeking to rebuild the home of Johann Sebastian Bach, who composed some of his most important works in the city.
It may be a small city, but Weimar is the pinnacle of German high culture … (Read more)
Spiegel
If you ate a tablespoon of pure caffeine, it would probably kill you. Why? Because it's a naturally occurring chemical in plants that functions as an insecticide. That's what author Murray Carpenter discovered when researching caffeine — and our culture's love for caffeinated beverages … (Read more)
CBC
The Bank of Mexico has unveiled the new design for the 50 peso bill. As part of the new noticeable changes, anyone who possesses one of these new bills can observe butterflies in two colors in honor of the monarch butterfly … (
Read more
)
San Diego Red
Did you know that city life is good for bees? Try that honey flavored with lime, or with scents of thyme and lavender, or another with an aromatic touch of hazelnut. What do these different kinds of honey have in common? They are all made by urban bees.
The phenomenon may surprise, but should not worry you … (Read more)
Worldcrunch via Le Temps
Private financial cloud provider, Options, want to build a data centre in the  Northwest of Iceland, reports Hedgeweek.
Options have confirmed they plan to approach the Icelandic government with a proposal to take a 100-year lease on an area of land in the Westfjords. … (
Read more
)
Reykjavik Grapevine
A smartphone or GPS device and patience is all you need to join this adventurous online community. There's treasure chests hidden all across the UAE and you likely don't know. That person you see walking through Safa Park, looking at a GPS and scanning the ground carefully — they're in the know. … (
Read more
)
Gulf News
The Nilsson family found the hefty gravestone tucked in under the floor. It measured almost two metres in length and was some 10 centimetres thick. 
"I was quite surprised. And my wife is still getting over the shock," Gert Nilsson told The Local. "It's the last thing I could imagine finding under my floorboards." … (Read more)
The Local
*Image of bee on lavender via Shutterstock