7 Headlines You Won't Read Anywhere Else Today: Apr. 25
April 25, 2014 6:41 am Last Updated: April 25, 2014 6:41 am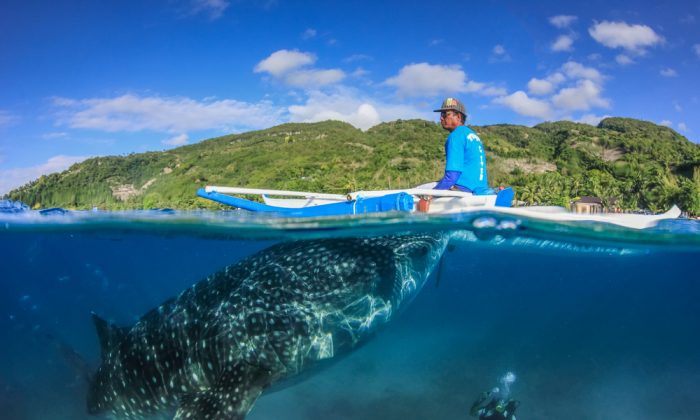 A 19-year-old girl from the most fjord-filled region of Western Norway has been living a cave for almost a year with little but a high-grade sleeping bag to get her through the gruelling Norwegian winter. …
"It's much more fun to stay there," Løken told Norway's TV2 network earlier this month. … (Read more)
The Local
It was a bizarre phenomenon that troubled researchers for decades – a mysterious under sea 'quacking' heard every winter and spring in the depths of the Southern Ocean.
But now experts believe they have finally established the origin of the noise. They say that the distinctive duck-like sound is produced by the undersea chatter of Antarctic minke whales. … (Read more)
The New Zealand Herald
The operator of a popular Osaka nightclub who was charged with violating the entertainment business law for allowing customers to dance without permission was found not guilty on April 25, although the court defended the intent of the law.
The Osaka District Court nullified the charge against Masatoshi Kanemitsu, a 51-year-old owner of the Club Noon, judging that the manner of dancing of customers at his club in Osaka's Kita Ward was not obscene. … (Read more)
The Asahi Shimbun
In Germany each beer has its own designated drinking vessel. When you order suds at a pub, chances are they're served in a glass tailored to the beer and the brand. DW taps into which beer goes in which glass and why. … (Read more)
DW
The State Duma has passed a bill that would ban the use of expletives from films, theater and other works of art, casting doubt over the fate of some contemporary shows whose scripts include strong language.
The bill, approved by the Duma in its final reading on Wednesday, would also require books and video disks that contain expletives to be sold in sealed packages stamped with a warning: "contains profane language." A council of experts will determine exactly what counts as an expletive, according to the bill published on the parliament's website. … (Read more)
The Moscow Times
Just before last week's death of Gabriel Garcia Marquez, El Espectador spoke with arguably the only other Latin American author in his league, 2010 Nobel Laureate Mario Vargas Llosa.
It is no small feat to manage to interview Mario Vargas Llosa. I was put on a waiting list in 2009 when I first contacted his assistant Fiorella Battistini, saying I wanted to discuss the importance of theater in his novels. He seemed to become even less accessible after 2010 when he won the Nobel Prize for literature. "I am asked for so many interviews I'd have to devote my entire life to them," he says. … (Read more)
El Espectador via Worldcrunch 
Protesters say they are inside the Welsh Government's main office in Cathays Park in Cardiff, which was sprayed with graffiti earlier this week.
Welsh language campaigners claim they have 'occupied' the Welsh Government office in Cardiff. Cymdeithas yr Iaith say they are acting because "the First Minister's lack of action following the Census results, which showed a decline in the number of Welsh speakers, is creating a 'political crisis'". … (Read more)
Wales Online
*Image of whale shark via Shutterstock.