7 Headlines You Won't Read Anywhere Else Today: Apr. 1
April 1, 2014 7:05 am Last Updated: April 1, 2014 7:05 am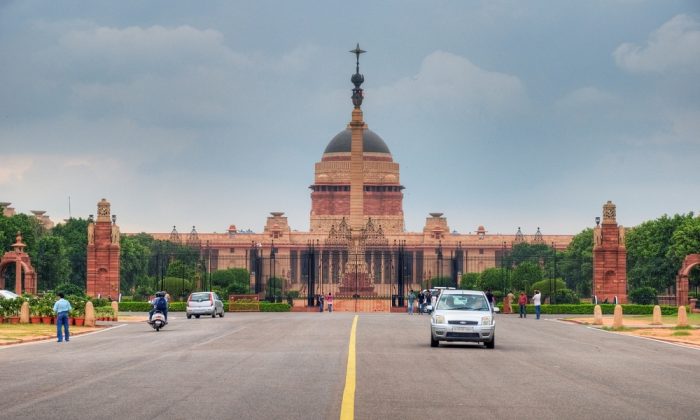 It's one of the paradoxes of Delhi: What is one of most polluted metropoli in the world is also one of the greenest. Almost one-fifth of the region is covered by vegetation, a green area that virtually doubled between 2001 and 2011, expanding from 37,000 acres 73,000.
Inside the capital of Delhi alone, 80 square kilometers (19,700 acres) of forest have been miraculously saved.
There, the happiest inhabitants are not the ministers or the businessmen who can afford villas with gardens — but the antelopes, the foxes and the 300 different bird species. Only they can enjoy a life in silence, far from the roadways and the tailpipes, in the heart of a city of 17 million people. … (Read more)
Worldcrunch via Le Monde
Against all odds of becoming a Japanese bespoke tailor in Paris, Kenjiro Suzuki has managed to fulfill his long-time dream.
After arriving in the fashion capital of the world, Suzuki, 37, made a heroic effort, and eventually managed to become the chief cutter–in charge of creating the crucial patterns–at the exclusive Francesco Smalto, a major bespoke operation and fashion brand in France, before opening his own tailoring house in Paris last summer. … (Read more)
Asahi Shimbun
Tourists at the Louvre museum in Paris on Friday were caught up in a protest by farmers who herded a small flock of sheep into the building, where they raced beneath the building's iconic glass pyramid.
Louvre officials said there were no arrests made for the protest. … (Read more)
France 24
National Dance Company collaborates with foreign choreographer for 1st time.
Since its establishment in 1962, the National Dance Company of Korea has been focusing on Korean traditional dance.
The troupe is making a meaningful step this month by collaborating with a non-Korean choreographer for the first time since its inception. Their latest work, "Vortex" ― slated to be staged on April 16 ― is choreographed by Finnish artist Tero Saarinen. … (Read more)
The Korean Herald
Neha Ramu from Surbiton in south-west London is only 13 – but she is already a genius, with a higher IQ than Stephen Hawking.
She scored 162 in a Mensa IQ test for people under 18, the highest possible mark – putting her in the top one percent of the UK's brightest people. Any score of above 140 is considered to be that of a genius. … (Read more)
BBC
The Prague zoo plans to transfer four more Przewalski's horses to Mongolia, their country of origin, in June and release them to the wild, the zoo's director, Miroslav Bobek, told journalists today.
The zoo, which focuses on breeding the dramatically endangered Przewalski's horse, has released a total of 12 of them in Mongolia since 2011.
 The institutions assisting in the project are the Czech Environment Ministry and the military, which provides its transport planes. … (Read more)
The Prague Post
Spain's national rail operator Renfe has announced that it will spend €3.8m ($5.24m) on surveillance technology for the cabins of 240 trains to monitor drivers in the wake of last year's accident in Santiago in which 79 people died. … (
R
ead more
)
The Local
*Picture of Rashtrapati Bhawan, New Delhi via Shutterstock