7 Headlines You Won't Read Anywhere Else Today: Apr. 17
April 17, 2014 5:55 am Last Updated: April 17, 2014 5:55 am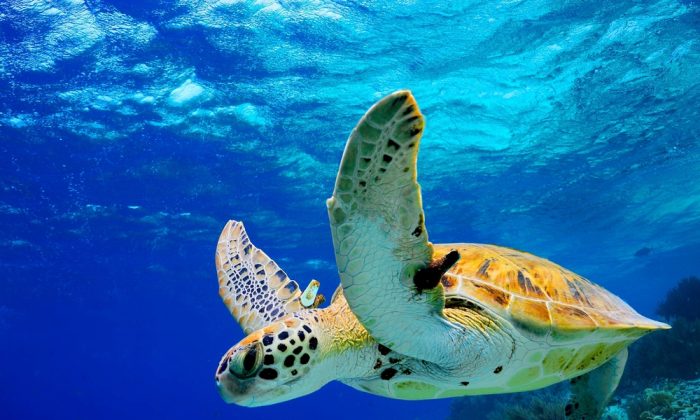 An endangered turtle from Schoenbrunn Zoo is taking a trip across the world to try his luck out with two female turtles in India. … (Read more)
Austrian Times
Shares of companies listed on the Danish stock exchange are the world's most expensive, writes Berlingske Busines. According to the paper, the reason for the high price is the very high earnings expectations of major Danish companies, … (Read more)
The Copenhagen Post
Cuenca's Easter soup, fanesca, is considered by many to be the best in Latin America and it is a tradition among Cuencanos to have at least one bowl of it during Holy Week. … (Read more)

Cuenca Highlife
THOUSANDS of pipers are tuning up for their annual world championships.
Bands from across the world will travel to Glasgow in August to compete in the prestigious competition, which is the final event in the Piping Live festival. … (Read more)
The Scotsman
Families in Abu Dhabi spent more on phones than on education, a survey covering Emirati households has revealed. According to results released by the National Family Conditions Observatory on Wednesday, the average spend on mobile and land phones … (Read more)
Khaleej Times
A fried egg is simple enough to make, and hardly something to write home about. But if it's one of Paolo Parisi's eggs, and he cooks it for you himself, "it's worth three [Michelin] stars," says Aimo Moroni, a top Milan chef…. (Read more)
Worldcrunch via La Stampa
For the first time in history, the Central Statistics Agency (BPS) issued late on Wednesday a survey that measured the level of happiness among Indonesians.
The timing of the survey, which was conducted last year, could not have come at a worse time, as unemployment was high and poverty soared following the subsidized fuel price hike. … (Read more)
Jakarta Post
*Image of swimming turtle via Shutterstock