There are two very exciting parts of receiving gifts: the presentation, and the reveal. Any gift, no matter how awesome, is a bit less exciting if it's given in a shopping bag or other simple packaging. To really wow your friends and family, ditch the standard wrapping paper, and up your gift-giving game, by trying out some fun gift wrap ideas to make your presents pop!
1. Bon Voyage to Wrapping Paper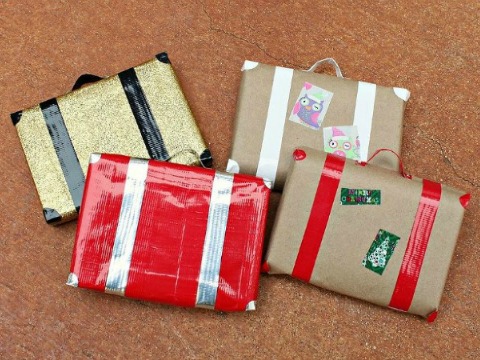 Turn boxed gifts into mini retro suitcases, to create totally unique and ridiculously cute gift wrap! You can even personalize these little packages, with your gift-ee's favorite colors and themed stickers.
2. 'Tis the Tiny Season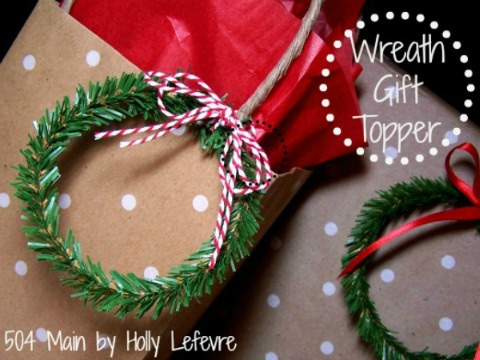 For just a little bit of holiday cheer, add DIY mini wreath gift toppers to your presents this holiday. These tiny wreaths are the perfect balance of adorable and chic, and they're simple enough that you can make one for each gift!
3. Decoupaged With Napkins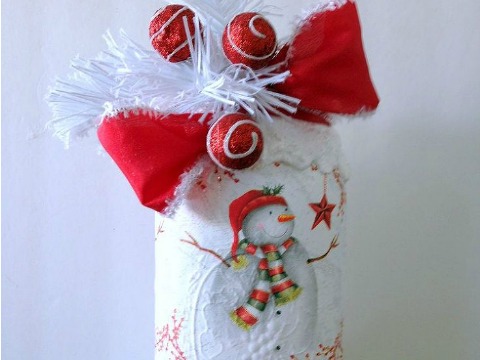 Bring all the colorful fun of Christmas characters to your gift decorations, by decoupaging festive napkins onto mason jars! You can easily fill your holiday-ready jars up with small gifts or a gift kit! Add some glitter and other details to really make your wrapping pop!
4. Merry Clothespins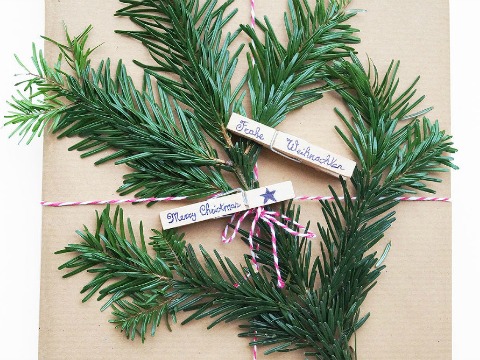 Dress up your gifts with little personalized messages on clothes pins, to delight your friends and family. Write classic Christmas messages, draw tiny images, or personalize each pin for your special someones, with this easy tutorial!
5. This Is Everyone's Cuppa Tea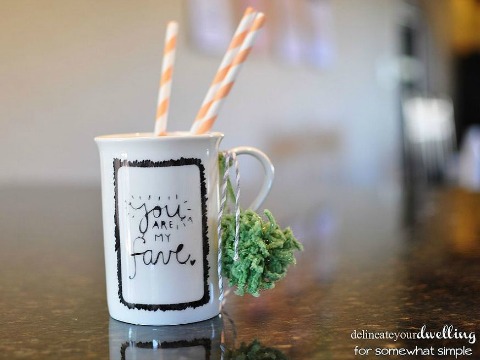 Believe it or not, the gift is actually inside the mug! Surprise your favorite coffee-drinkers, with a double gift, by packaging their present in a DIY decorated sharpie mug! Add your own messages and patterns, with this incredibly simple holiday craft. Pair this with a gourmet hot cocoa kit, and they'll be forever grateful!
6. All Tagged Up and Nowhere to Go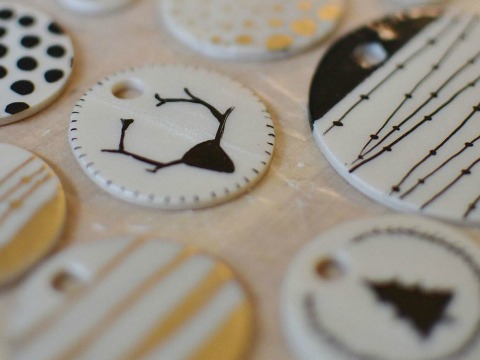 Using polymer clay and paint pens, create adorable gift bling with all your favorite holiday images and festive words. These simple little tags create an amazing high-end look that really adds that "WOW" factor to your gift! Don't be surprised if your gift-ee turns these tags into a pendant necklace or earrings once they get your gift.
7. Santa Disguise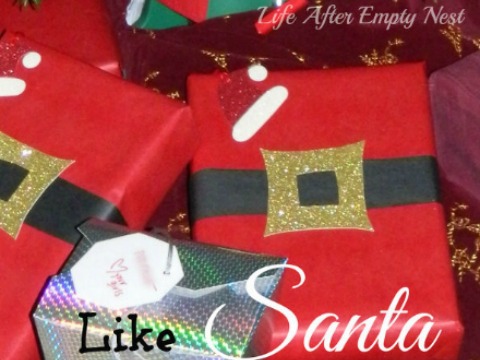 Everyone loves gifts and everyone loves Santa – it almost seems obvious that those two ideas together would be the best Christmas surprise imaginable. Let your loved ones find Santa underneath the Christmas tree, by dressing your gifts up in Santa's classic garb — belt, hat, and all!
For more crafty and clever Christmas ideas, check out our Christmas Decorations page on Hometalk!