Valentine's Day is getting close, and even though you've probably made reservations, reserved a sitter, pre-ordered flowers, and picked up a gift, it's the day of love, which means your house should twinkle with romance and sparkle with passion. True, Valentine's Day decorations can get expensive, but lucky for you, here are almost-free decoration DIY's, using household items you've already got!
Add a TP Roll Heart Garland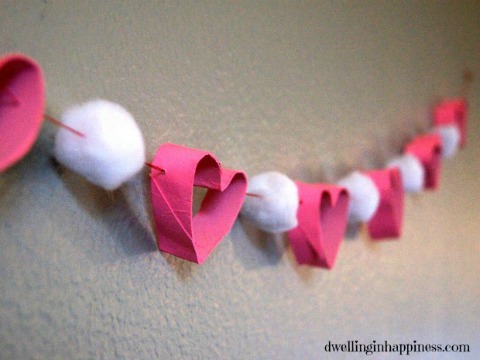 Start collecting empty toilet paper rolls, so that before V-Day comes along, you have ample supplies to cut, paint, and string this adorable TP heart garland and surprise your SO.
2. Create a Tissue Paper Door Wreath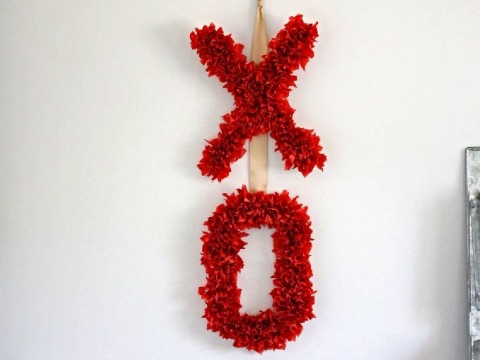 If you don't have tissue paper, or it's in the wrong color, try dying some coffee filters! They work just as well as tissue paper for a craft like this, and you've probably got some lying around.
3. Fill Your Frames With Love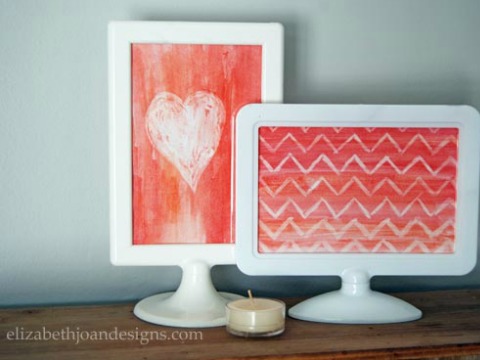 Temporary fill all your picture frames with fun and fresh watercolors or sketches of hearts, lips, sweet sayings, and kind words, to dress your walls and tabletops up with Valentine's glee!
4. Cook up Some Baking Soda Hearts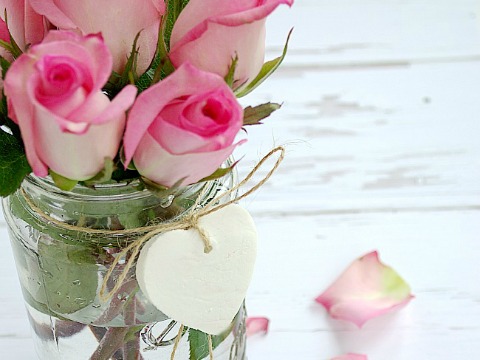 These cute clay hearts are super easy and doable, using ingredients you've got in your pantry, and they make an adorable addition to a gift or gorgeous bouquet, or even some cute decoration for your table.
5. Make a Pompom Wreath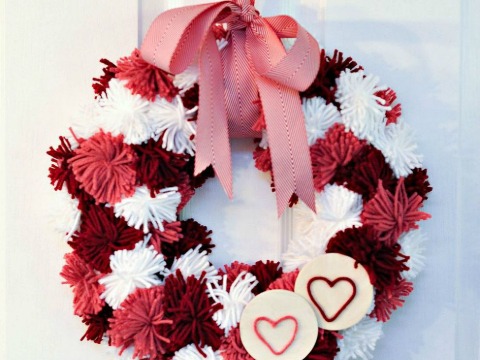 If you're one of those crafty people who's got buckets of yarn stored in your craft room or closet, it's time to break out the soft pinks and passionate reds, and get to work on this sweet and cozy wreath!
 6. Construct Some DIY Poppers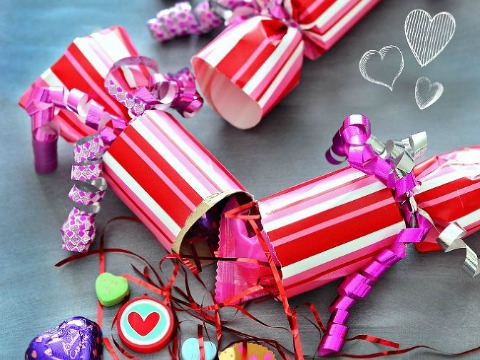 If you've still got extra TP rolls after that heart garland, this popper DIY is the way to use them! Fill your tubes with love notes or sweet candies, and wrap them up in leftover holiday wrapping paper!
7. Upcycle a Romantic Container

Upcycle empty soda bottles, by turning them into heart shaped candy canisters, perfect for sweet small gifts or simple Valentine's Day decorations!
Want more great Valentine's Day how-to's, tips, and ideas? Check out our Valentine's Day Ideas topic page on Hometalk!