A top Republican member of the House Energy and Commerce Committee led 67 GOP colleagues to communicate their opposition to President Joe Biden's waiving sanctions on the Russian pipeline project at the expense of U.S. energy.
Rep. Cathy McMorris Rodgers (R-Wash.), Select Climate Committee Ranking Member Garret Graves (R-La), and Rep. Andy Barr (R-Ky.) sent a letter to Biden Monday detailing their concerns about the administration's waiving sanctions that will permit Russia's Nord Stream 2 pipeline to move forward while restricting the development of such fossil fuel projects in the United States.
In early May, the Biden administration waived the sanctions against Nord Stream 2 AG and its CEO, Matthias Warnig—a known ally of Russian President Vladimir Putin—which was levied due to the company overseeing the construction of the project. In announcing the waiver of the sanctions, Secretary of State Antony Blinken said the company had engaged in sanctionable activity.
President Joe Biden has defended his administration's decision to lift sanctions on the Nord Stream 2 pipeline, which would carry natural gas from Russia to Germany and Europe. The president said that although he opposed the project from the beginning, the pipeline is now nearly finished.
"To go ahead and impose sanctions now would, I think, be counterproductive in terms of our European relations. They know how strongly I feel," Biden told reporters outside the White House on May 25.
The Republican congress members said Biden's reason for waiving the sanctions undermines U.S. credibility.
"Waiving sanctions for Nord Stream 2 'because it's almost completely finished' is the wrong message to our allies and partners and undermines our credibility and global leadership," wrote the Republican group. "This action, which will send more Russian natural gas to Europe, also puts U.S. resources at a distinct competitive disadvantage, costing American jobs and reducing America's geopolitical influence."
The Republicans also criticized Biden for ending the U.S/Canada gas project, the Keystone XL Pipeline.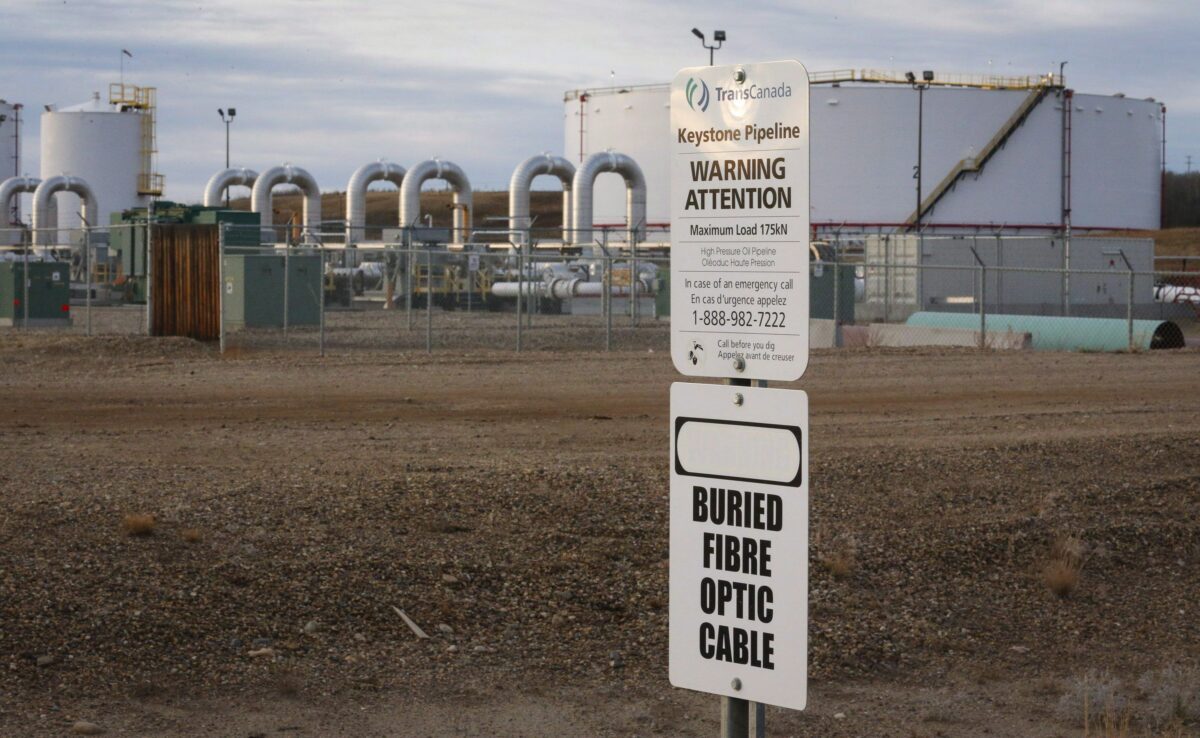 Biden signed an executive order on his first day in office halting the Keystone Pipeline project that President Donald Trump had approved, saying it was part of his administration's larger agenda to tackle a projected "climate crisis."
"Furthermore, given your open hostility to domestic pipelines like the Keystone XL pipeline, which also was a top priority for our Canadian allies, it is baffling that you are willing to green-light Russia's Nord Stream 2 pipeline," wrote the Republicans. "The Keystone XL pipeline would enhance our energy security and create job opportunities for Americans. Lifting these sanctions, however, prioritizes Russian energy over American energy and Russian jobs over American jobs."
Monday's letter pointed out that Russia's pipeline project hurts the climate while the U.S/Canada project has lower carbon emissions. "The completion of Nord Stream 2 will only increase this emissions disparity."
The Republicans also highlighted the fact that a Russia-based Cyberattack on the U.S. Colonial pipeline is a "reminder of long-standing efforts by Russia to undermine American production and transport of energy."
The Republicans made it clear that the policies coming out of the White House are hurting American energy independence and killing American energy jobs, to the benefit of Russia.
"We urge you to rethink your action and fully implement the Congressionally mandated sanctions against all responsible parties and actors to permanently stop completion of Nord Stream 2."
Ivan Pentchoukov contributed to this report.