At least 65 people were killed by suspected Boko Haram terrorists in northeastern Nigeria as people gathered for a funeral, officials said.
The terrorists opened fire on mourners as they went back to their villages from a funeral on the afternoon of Saturday, July 27. At least 10 other people were injured, Nganzai Council Chairman Muhammad Bulama was quoted as saying by BBC News.
He said the terrorists were carrying out a reprisal attack after residents and local vigilantes fought off Boko Haram fighters during an ambush, killing dozen of the terrorists, according to the broadcaster.
An official said that some 44 people were killed when villagers ran after the terrorists, CNN reported.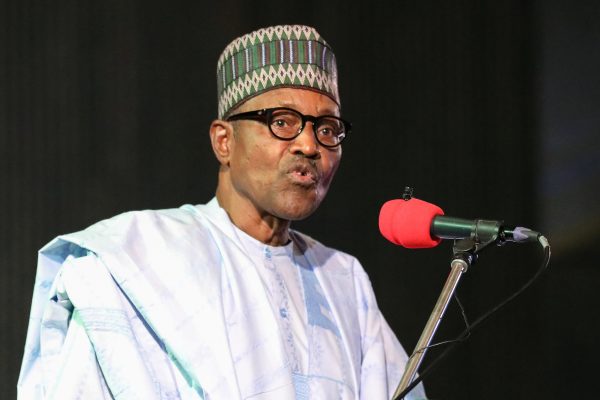 Boko Haram has not claimed responsibility for the attack, but Bulama suspected the group was behind it. Photographers, according to the BBC, said they saw burned homes, and relatives were seen collecting bodies.
Nigeria's President Muhammadu Buhari has condemned the attack, and ordered the air force and army to hunt down the attackers, reported Reuters.
Boko Haram kill 65 mourners at a funeral in Borno! Is this "technically defeated" Boko Haram?It beggars belief that @MBuhari can sleep well.He has no empathy for the victims and no sense of urgency about the security free-fall that he has thrown us into.I am at a loss for words!

— Femi Fani-Kayode (@realFFK) July 29, 2019
Resident Bakura Mallam Amadu said he saw the terrorists gather before firing on the funeral attendees. A security source said the Islamic extremists attacked on motorbikes and in vans, Reuters reported.
According to the BBC, fighting between Boko Haram and the Nigerian military has left tens of thousands dead and two million displaced.
At least 65 people are dead in northeastern Nigeria after a suspected attack by Boko Haram on a funeral gathering, local officials say https://t.co/9XEb3lX5ye pic.twitter.com/BYI7EmlKAH

— CNN Breaking News (@cnnbrk) July 29, 2019
The terrorist group is seeking to impose its version of Sharia law, bombing churches, kidnapping girls and women, and assassinating political figures.
In January, violence in Nigeria's north forced 30,000 locals to flee the country over a two-day period, said the United Nations, according to CNN. But in recent years, Nigeria's military has gained control over areas formerly controlled by the terror organization.
54 People RescuedThe Nigerian army said in May that it rescued 54 women and children held captive by Boko Haram.
You've seen The Hurt Locker? Read about the #Nigeria's bombsquad — the heroic men and women who have defused hundreds of bombs strapped to children by Boko Haram. https://t.co/eri9ql6HtY pic.twitter.com/TrqPD5lne0

— Joe Parkinson (@JoeWSJ) July 27, 2019
A statement issued Monday by military spokesman Sagir Musa says troops rescued the captives during a clearance operation over the weekend in Borno State.
The military spokesman said the rescued persons consist of 29 women and 25 children.
Sagir said Boko Haram terrorists had fled the villages before troops arrived.
Boko Haram frequently abducts women and children. The terrorist group began its insurgency in northeastern Nigeria and now has expanded its reach to the neighboring countries of Chad, Cameroon, and Niger.
In April 2014, 276 girls were abducted from the Government Secondary School in Chibok. More than 100 of them are still missing five years later.
The Associated Press and Reuters contributed to this report.