At least 64 people were killed when four or more tornadoes struck Kentucky late Dec. 10, Gov. Andy Beshear told a press conference on Dec. 13.
Authorities believe the death toll may increase to 80.
As of Dec. 13, at least 105 Kentucky residents are still unaccounted for as National Guard personnel and hundreds of other local first respondents search for survivors, clear debris, and give food and water to those who lost their homes.
At least four tornadoes struck Kentucky just before the weekend, with one staying on the ground for more than 200 miles.
Early estimates peg the number of homes damaged or destroyed in the thousands. Deaths have been confirmed in eight Kentucky counties and damage surveyed in 19 counties. The city of Mayfield was essentially razed while other areas, including Bowling Green, saw significant damage.
"It's hard when your whole life gets taken away in a few minutes," Deborah Gibson of Bowling Green told the Lexington Herald-Leader after her apartment was torn apart.
Beshear said, "With this amount of damage and rubble, it may be a week or even more before we have a final count on the number of lost lives."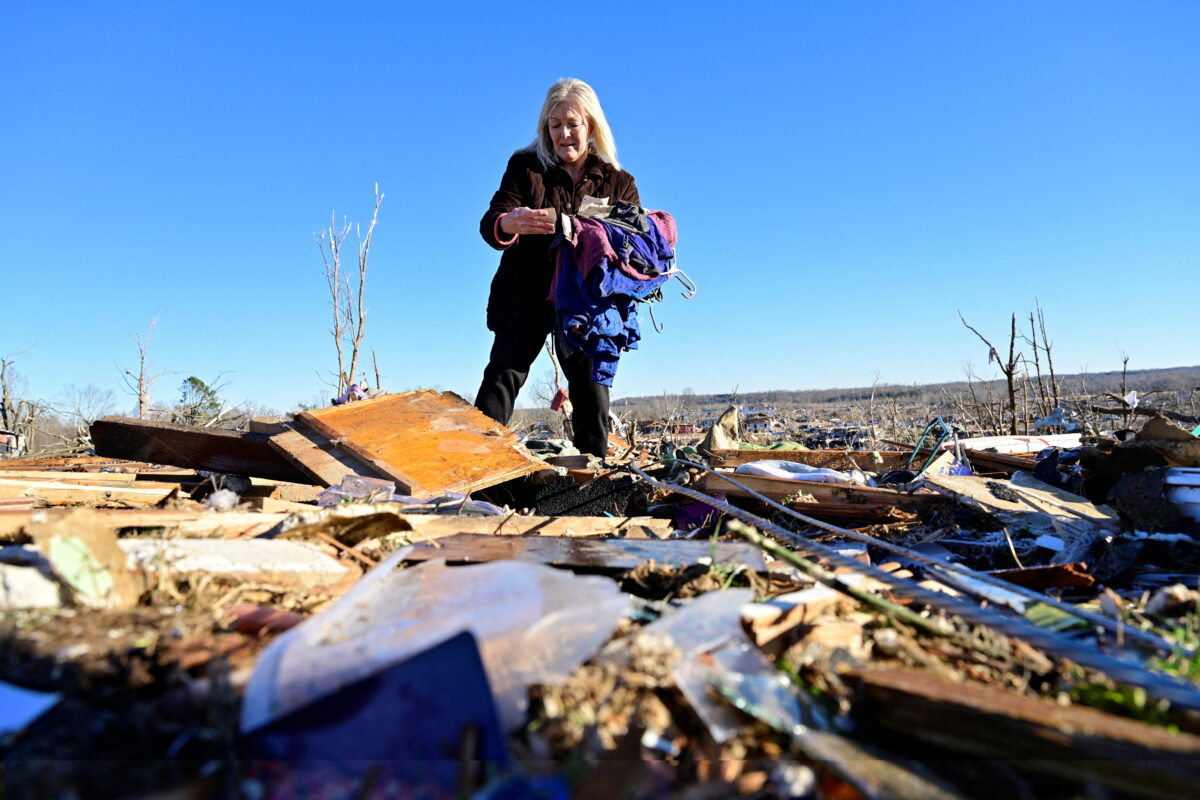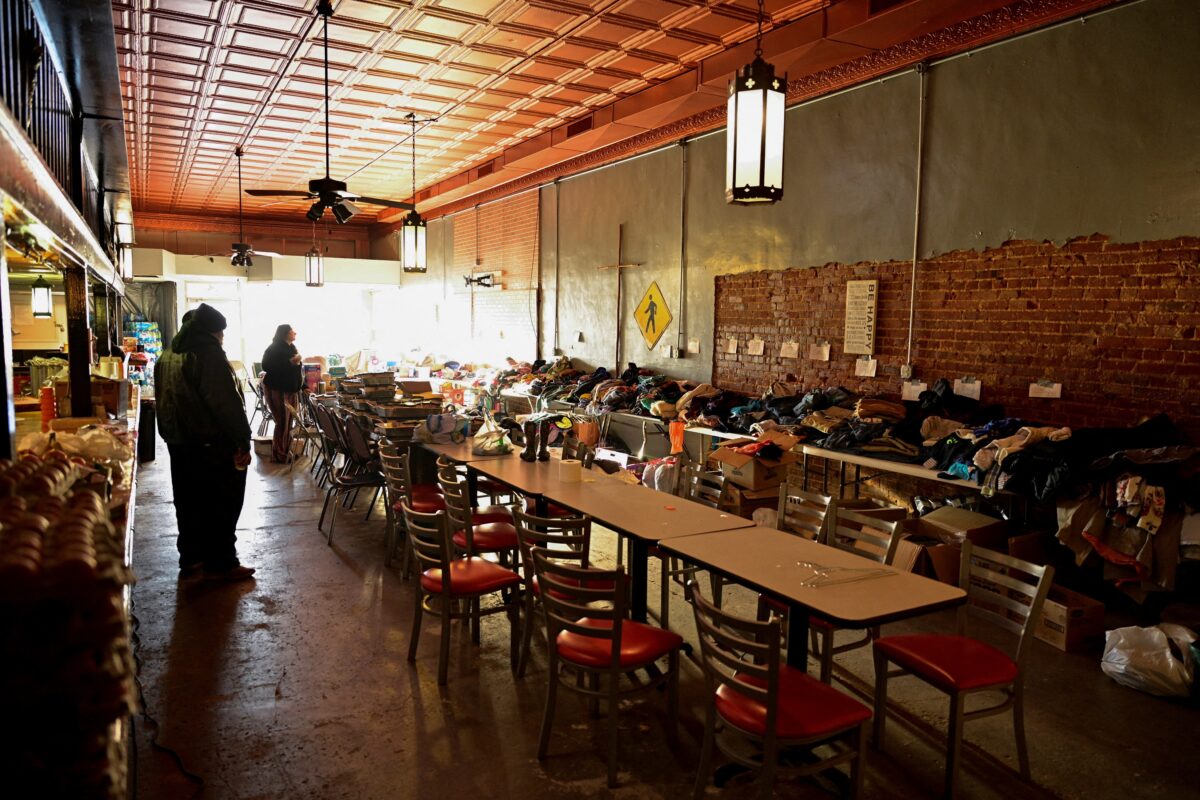 President Joe Biden on Dec. 12 declared a major federal disaster in Kentucky due to the devastation, which removes limits on the amount of aid that can be given to the state and its residents.
The storms also struck Arkansas, Illinois, Missouri, and Tennessee. National Weather Service teams are surveying the affected areas. Tens of thousands of people are without power, including about 30,000 homes in Kentucky.
Tennessee Gov. Bill Lee on Dec. 13 asked Biden for an emergency declaration in nine counties affected by the storm.
"Our emergency officials, first responders, and law enforcement brought hope where there was none in the aftermath of these storms," Lee said in a statement. "Our effort now will be to bring as much relief as possible to these devastated communities."
Tennessee has recorded at least four deaths from the tornado outbreak.
Illinois Gov. J.B. Pritzker issued a disaster declaration for multiple counties impacted by the storms, and said his office was working with the White House and the Federal Emergency Management Agency to access federal resources. Six people died in Edwardsville after the roof of an Amazon warehouse collapsed.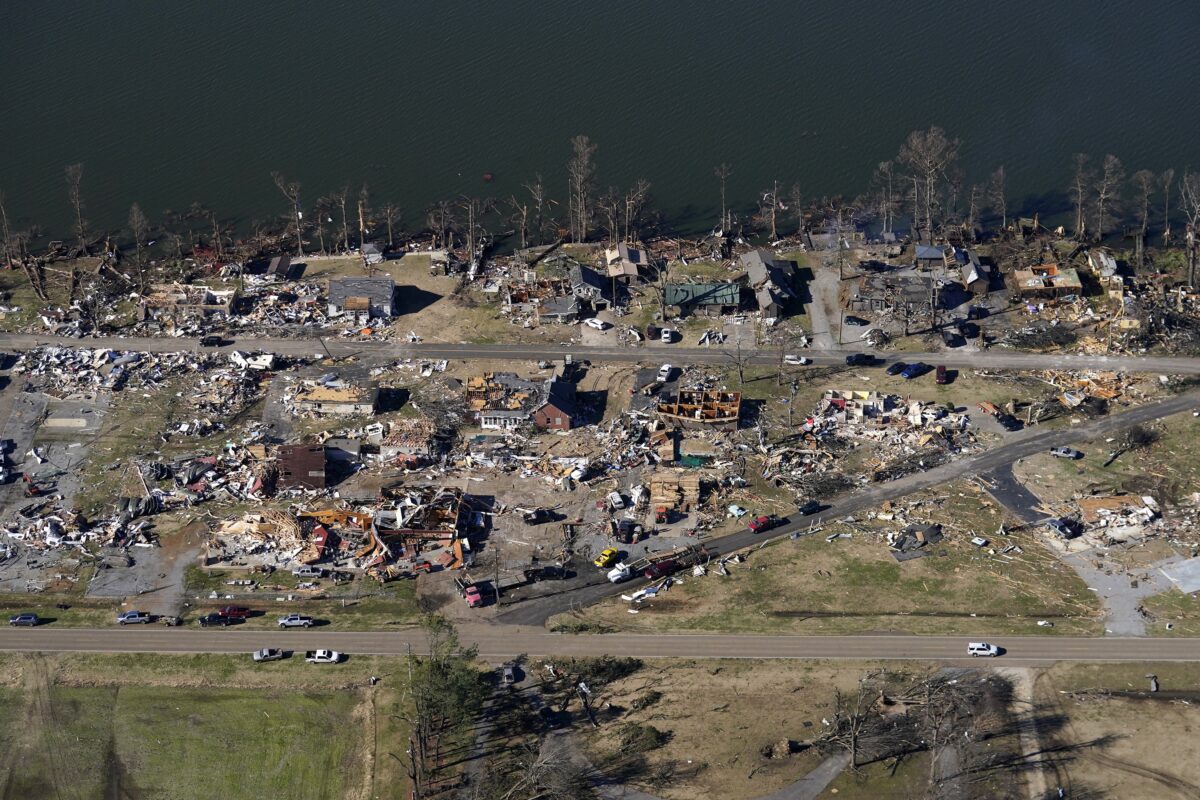 Missouri, which has recorded two deaths, saw hundreds of homes and buildings damaged or destroyed.
"We are deeply saddened to learn of the loss of life caused by this powerful-sustained storm system, and we are praying for the family and friends of those we have lost," Gov. Mike Parson said in a statement.
Arkansas Gov. Asa Hutchinson said he witnessed the damage while flying over some of the communities.
"As you fly over some of the communities that are impacted, there's swaths of houses that are destroyed. People are displaced," he said on CNN.
Several people have died in Arkansas.
The toll seemed worse initially, particularly at a candle factory in Mayfield, Kentucky. But 94 survivors have been reached, with eight workers dead and another eight still missing, Beshear said.
A similar situation played out in Monette, Arkansas, where a nursing home was struck.
"It was like heaven sucked up the roof and all the contents of it," Hutchinson said, but just one life was lost. That was "just a miracle."