A 62-year-old man was discovered "frozen solid" when he was found dead in his Wisconsin backyard, said officials.
The man didn't come to work, which prompted co-workers to call the authorities to respond to his home in Cudahy, near Milwaukee, said the Milwaukee County medical examiner's office.
The unidentified man didn't have enough clothes on to be outside in subzero temperatures, Karen Domagalski, the examiner's office's operations manager, according to ABC News.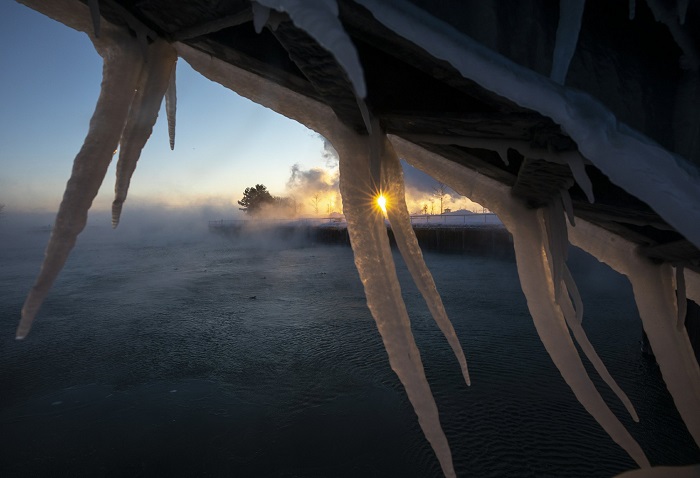 Temperatures in the area dropped to 23 degrees below zero and minus 40-degree wind chill in Cudahy on the morning of Jan. 31. The temperature, as of the afternoon, was minus 4 degrees with a minus 19 wind chill.
Domagalski said his death appears weather-related, making it the third weather-related death this week in Milwaukee County.
Polar Vortex-Related Deaths
Nearly two dozen people have died in the arctic blast that has inundated much of the United States this week.
A Milwaukee woman, 38, was found dead in her apartment that was found to be unheated, said officials.
Sad to report that 2018 Alum Gerald Belz passed away last night. Our condolences to the Belz family. Please keep his family in your thoughts during this difficult time. pic.twitter.com/Bml2uBU1q9

— CR Kennedy Football (@CRKFootball) January 30, 2019
"For a person to freeze to death in her own home is absurd to me. It never should happen," Isaria Encarnacion, who lives in the area, told local news outlet RTV 6. "Thirty-eight is too young to die."
"I'm in shock," said Darlene Escalante, who lives close to the dead woman. "It's so sad. How is it even possible? My heat is working perfectly. I didn't know her well, but we would see each other sometimes. To know she froze to death upstairs, right above me, is so hard."
In Milwaukee County, a 55-year-old man was found dead, described as being "cold and frozen," Domagalski stated.
College Student Dead
An 18-year-0ld Iowa college student from Cedar Rapids was also found dead near a campus building at 3 a.m. before he was pronounced dead at a hospital, KKWL reported.
Police tape has since been taken down behind the building of Halsey Hall where UI police found Gerald Belz early this morning. This is right across the street from the IMU (a popular overnight studying location for students) pic.twitter.com/JtilNfOIA6

— Jalyn Souchek (@JalynSouchekTV) January 30, 2019
"We are saddened to share we've lost a member of the Hawkeye family. Our thoughts are with his family, friends, and loved ones," the University of Iowa said in a release.
Circumstances surrounding the teen's death are not clear, but there was speculation Belz may have been drinking on the night of his death.
"Commenting that he must have been out on dollar drink night somewhere," his father, Michael Belz, told KKWL. "We just want to stress that this was not alcohol-related. There are still questions that need to be answered and those answers will be coming in due time."
"[He was] quiet but tough but he was a very compassionate individual," he said of his son. "His desire was to become a cardiologist or a neurosurgeon."
No foul play is suspected at this time, said police.
Michael Belz said his son was texting to his girlfriend on Tuesday and Wednesday, saying he was heading to bed and didn't want to go out.
"We don't want the memory of Gerald being that he was a young, underage college student out drinking," he added to The Gazette.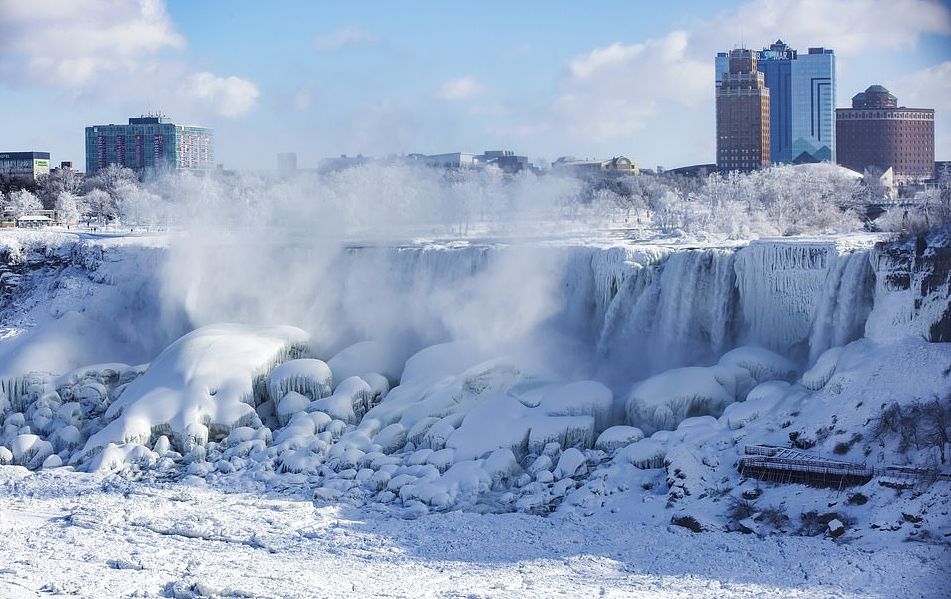 Niagara Freezes
Amid the "polar vortex" that hit the United States this week, Niagara Falls became a frozen spectacle.
The famed waterfalls, which are located on the U.S.-Canada border, partially froze over amid sub-zero Fahrenheit temperatures on Jan. 31.
In the photos, steam is seen rising from the river because the water temperature is warmer than the frigid air.