Hong Kong mega boy group MIRROR opened their twelve sold-out concerts "MIRROR We Are Live" at the Hong Kong Coliseum on July 25. Concertgoers were at their climax when the concert was disrupted by a horrifying accident at the concert on July 28. A 600kg LED TV screen dropped and fell, landing on one of the dancers' heads. The serious accident left two dancers injured.
As of August 1, one of the dancers has been discharged while the other is still in critical condition.
*This is a developing story.*
Before MIRROR's sold-out concerts, performers were anxious about their safety during rehearsal. They shared their frustration on Instagram Story, citing that voicing their safety concerns only got them a mockery.
The crew and the band only had a full rehearsal once to familiarize themselves with the stage run-down. Depending on the complexity, rehearsals should be at least a week to a month or more.
Additionally, various hiccups and injuries had suggested signs of more significant safety issues.
No Rest and Rehearsal Caused Safety Concerns With Complicated Stage Design
Recently, MIRROR fans criticized the band's jam-packed schedules, and they had no time to prepare for their first concert. Stage production companies were called out for neglecting performers' safety by slacking off on thorough evaluations on engineering, functionality, and mechanical readiness for the entire show.
When MIRROR performed at the first show, they were not fully prepared. They were still rehearsing moments before the show started. The band's first and only full dress rehearsal on the previous day came to a halt when one of the dancers got hurt.
The 1st night and management negligence
On the first night, fans were relieved that no one was badly hurt. Fans witnessed dangerous technical errors reoccurring on stage. Band members grabbed hold of each other as some of them nearly fell off the wobbly, unstable sky bridge they stood on. A MIRROR member, Frankie, fell into one of the open platforms.
Dancers and band members continued to suffer from injuries during rehearsals and performance in the first three shows. Concertgoers for the remaining shows were left with anxiety.
Concert Organizer and Mirror's Management Company, Makerville, ignored the criticism.
The 4th night
When disaster struck on July 28, tragedy came on the fourth night of Mirror's concert. At about 8:30 p.m., a 200-inch TV screen fell from the ceiling and plunged onto two dancers. The 600kg screen hit one of the dancers on the head, who immediately fell. The TV screen then toppled, landing on the dancer's body and another who couldn't escape in time.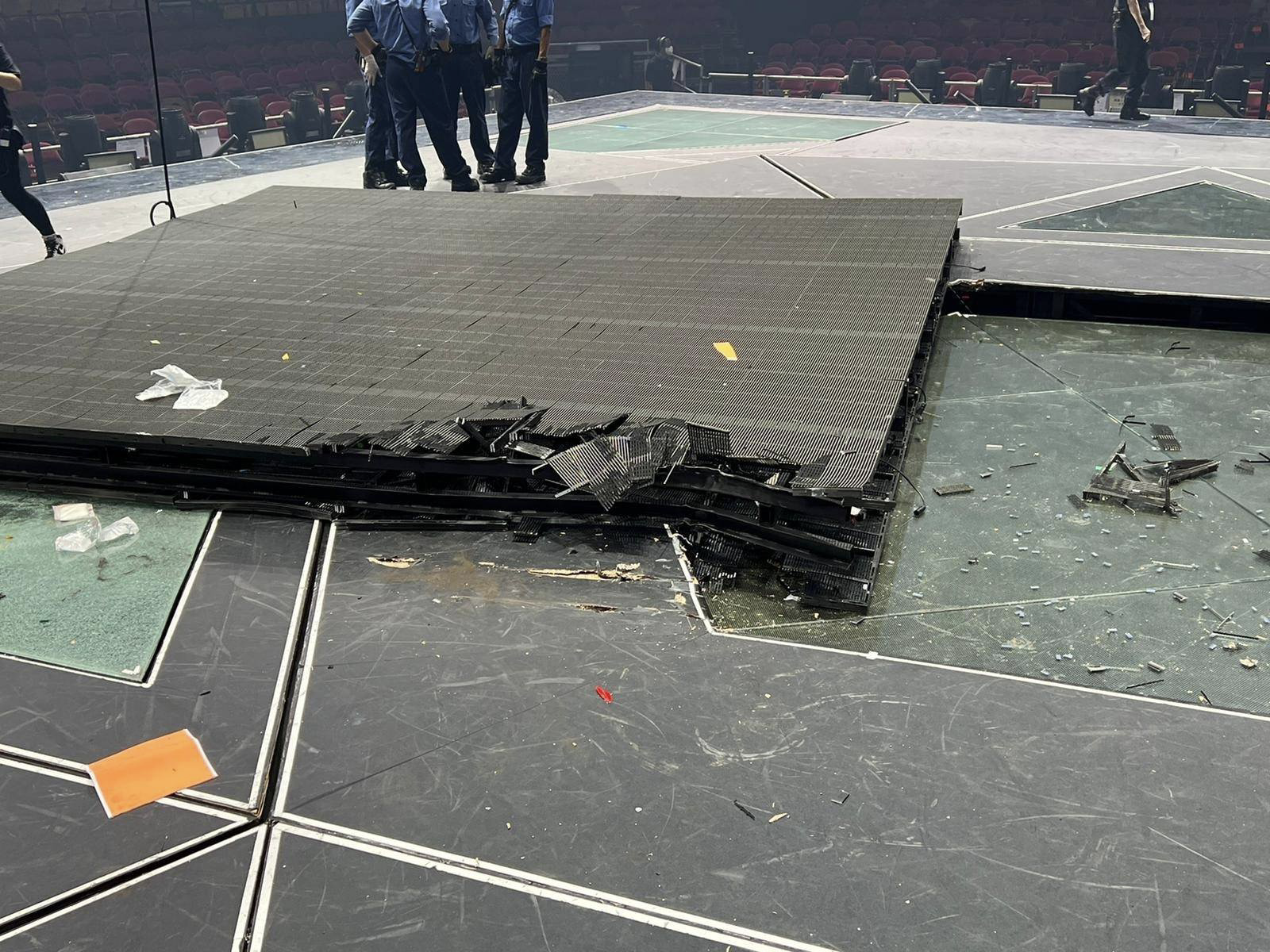 Five people were injured and sent to the Queen Elizabeth Hospital after being stabilized by firemen and first aid responders.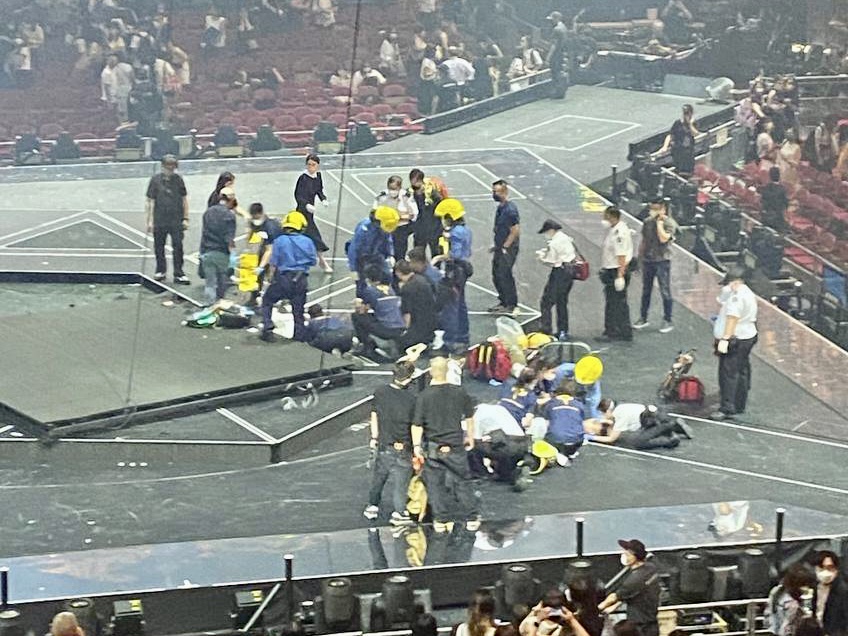 Fans stood in shock after witnessing the horrifying accident. It was reported that some people were overwhelmed and fainted.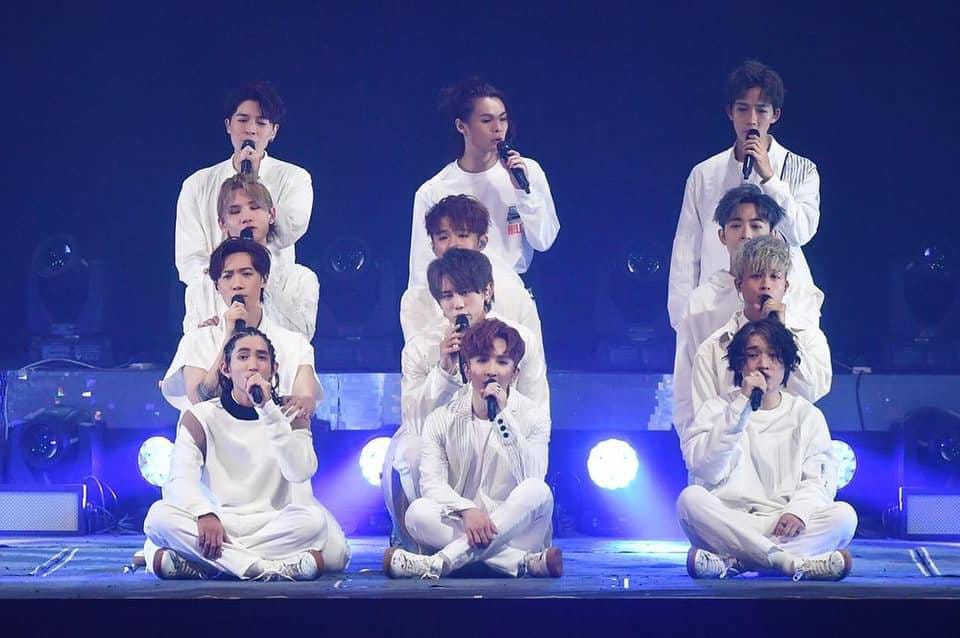 Mirror's Manager Wong Wai-kwan, commonly known as Ms. Fa, announced, "There has been a serious accident. Please, everyone, leave the venue in an orderly manner. So we can tend to the wounded." She continued, "I promise I will fully refund everyone's ticket. I am sorry." She bowed as the audience comforted her with applause.
As the injured arrived at the Queen Elizabeth Hospital's Intensive Care Unit, staff and dancers' family members waited outside.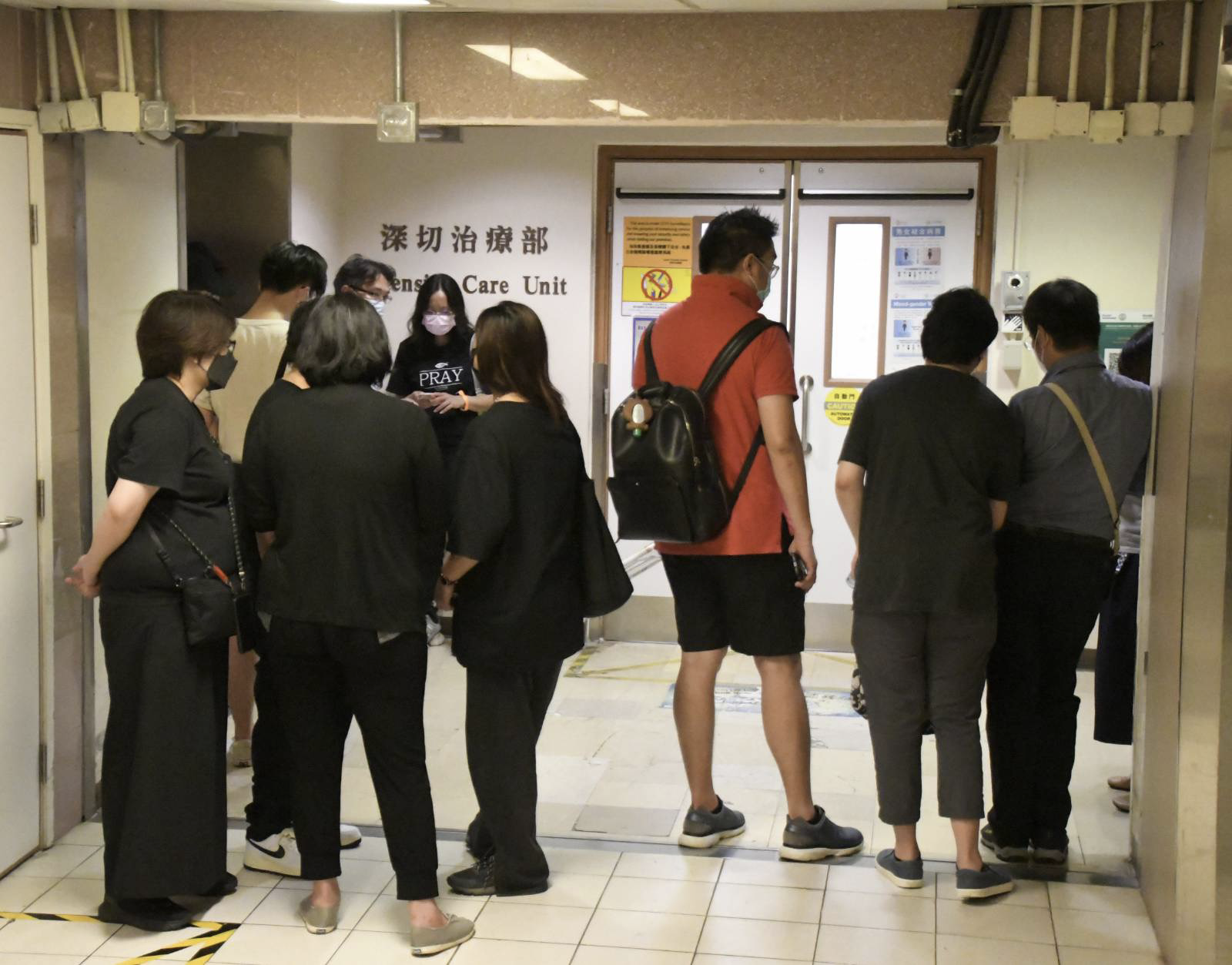 Hong Kong Police Force is investigating whether foul play was involved in the severe industrial accident.
At around 4:30 a.m., three directors from PCCW and Makerville met with the press outside the ICU at the Queen Elizabeth Hospital.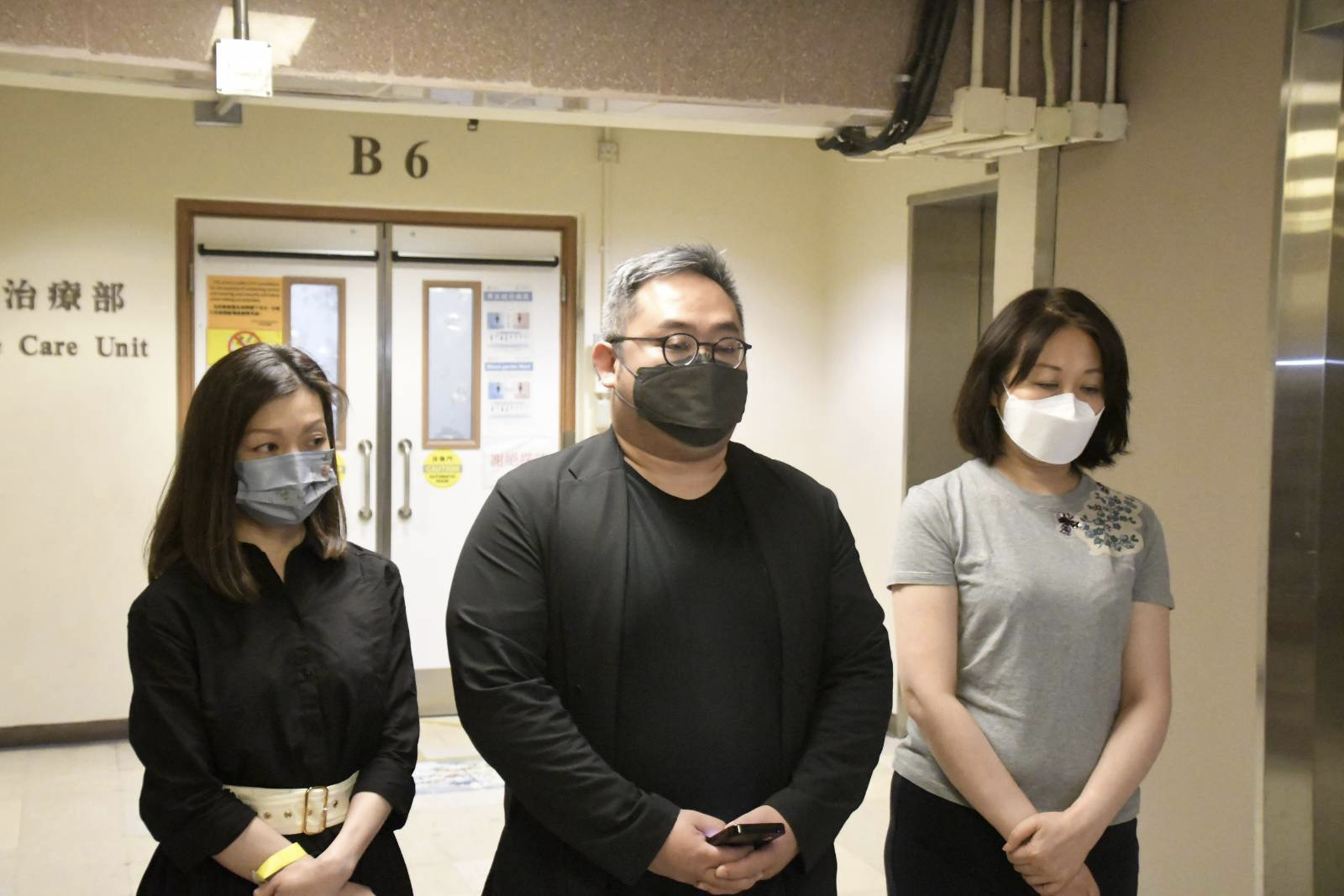 Lo stated the dancers who have been admitted to the Hospital are Chang Tsz-fung and Mo Lee Kai-yin.
Cheung suffered from a head injury but was conscious.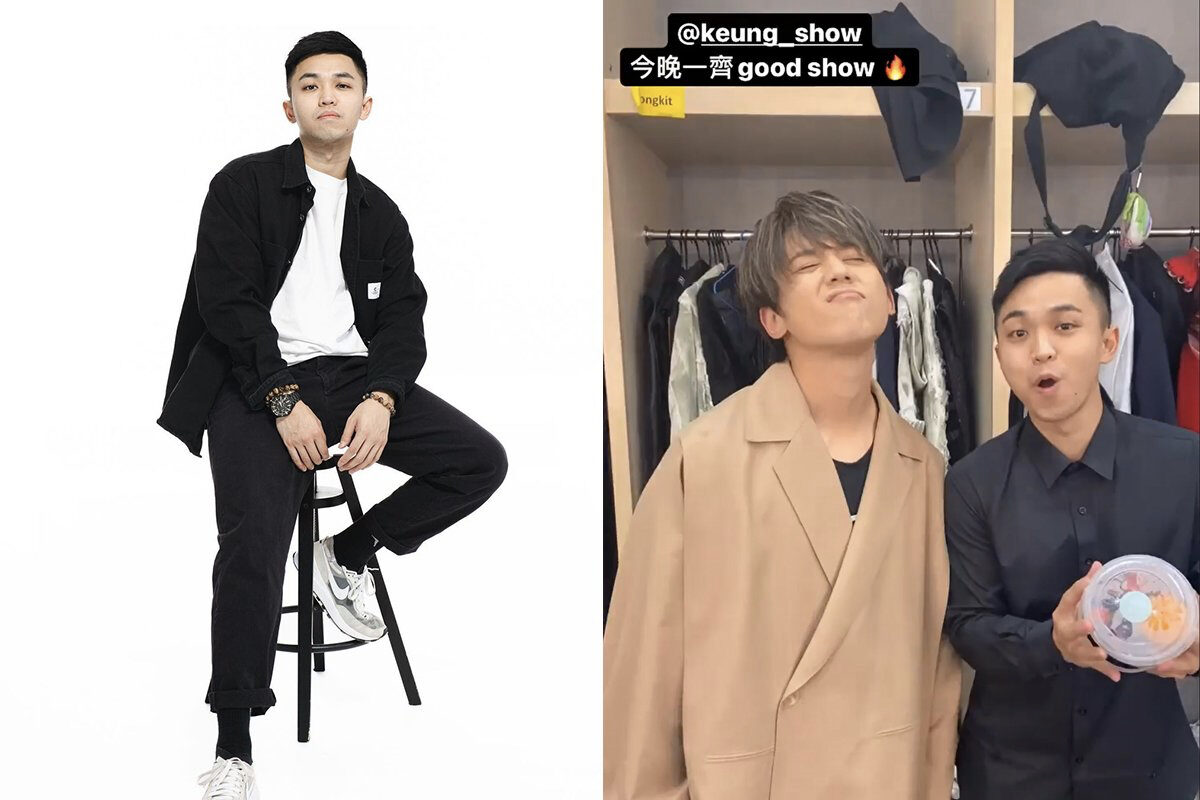 Lee's condition is critical, with neck and spinal cord injuries. Lee was also reported to be conscious.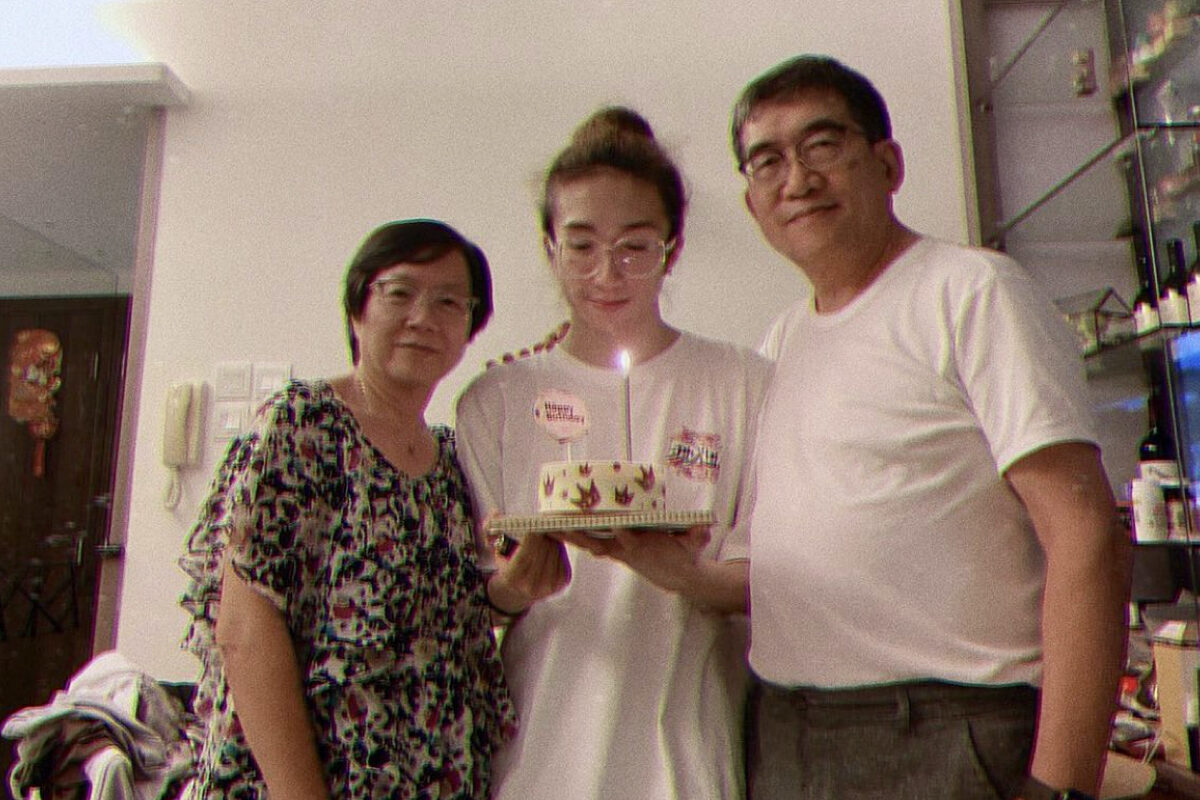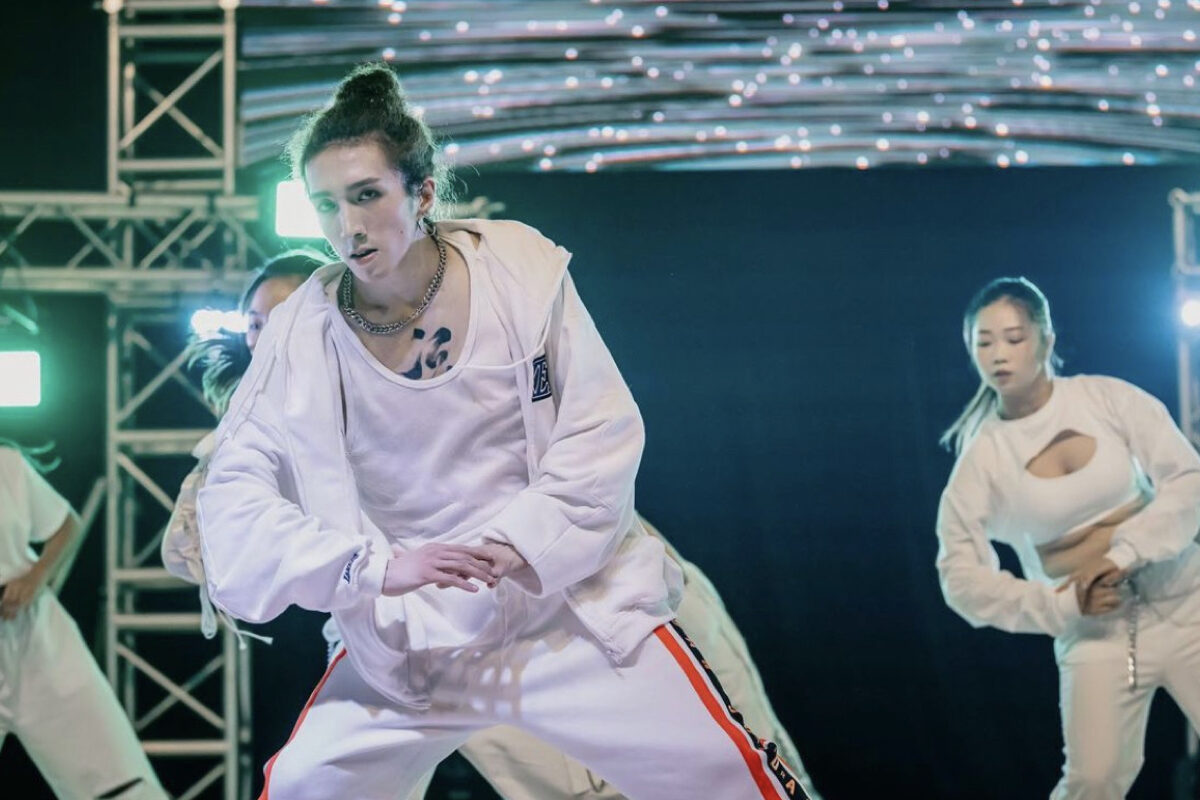 Lo said he would like to apologize for the unfortunate event that took place at Mirror's concert. The Makerville director also promised to do his best to assist the wounded and their families.
Lo affirmed, "I have communicated with both families and obtained their consent to share updates with the public."
Cheung was discharged later in the afternoon on July 29. His family accompanied him.
Follow on: What we know so far about the Mirroqr Concert Accident.