A 6-year-old Houston-area girl with cancer had a dream come true when she was sworn in as an honorary police officer.
Police in Freeport, Texas, tweeted details of Thursday's ceremony for Abigail Arias (AR'-ee-ahs). Chief Ray Garivey (gar-ee-VAY') had learned of Abigail's interest in law enforcement and swore her in.+
Abigail has Wilms' tumor, a type of childhood cancer that starts in the kidneys.
Abigail wore a custom-made police uniform and stood on a stepladder as she raised her right hand while the police chief administered the oath. Freeport is a city of about 12,000 located 50 miles south of Houston.
Uniformed officers from a number of agencies were on hand for the ceremony.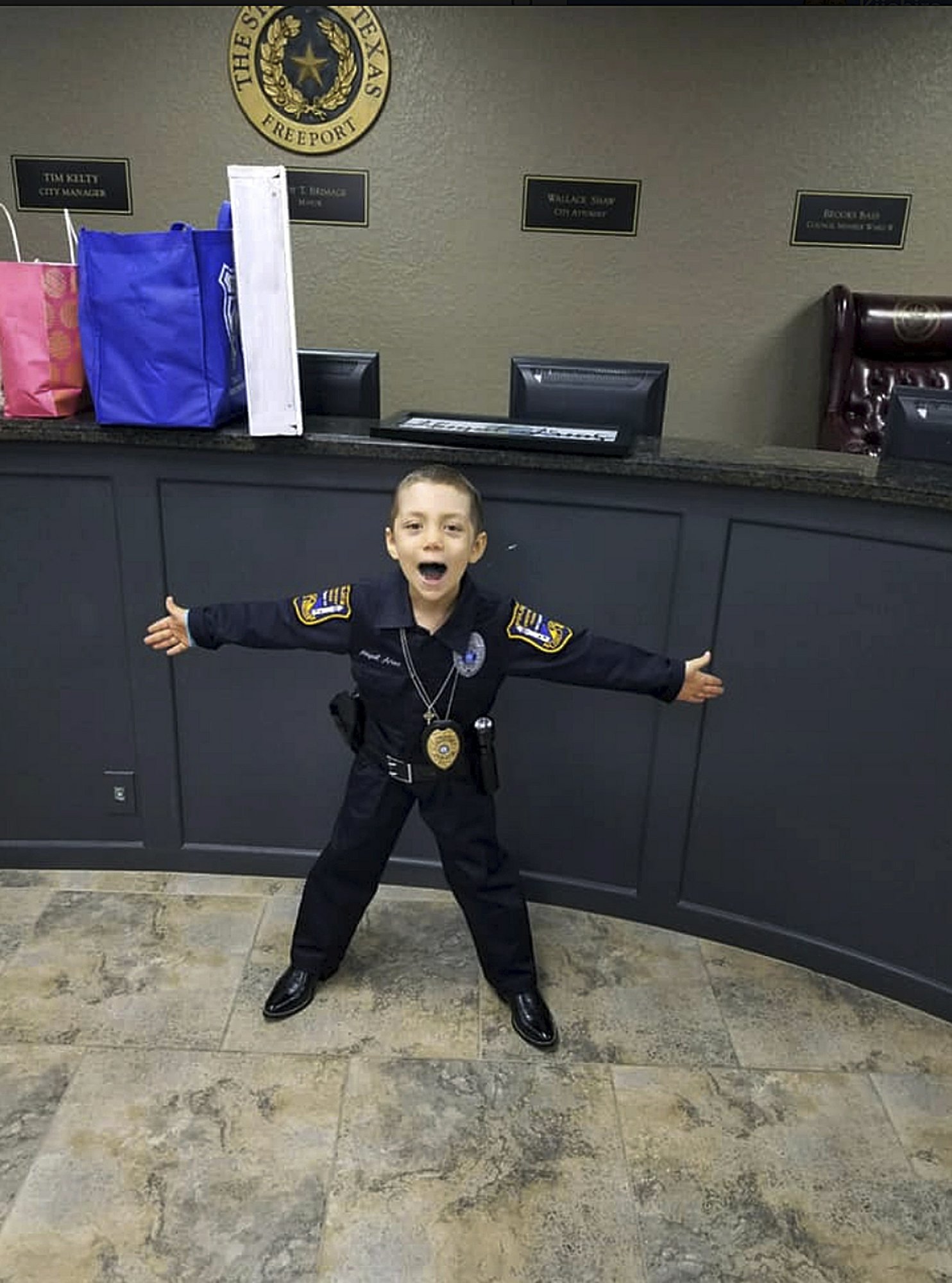 99-Year-Old Grandma Calls Police to Get Arrested to Check-Off Her Bucket-List Wish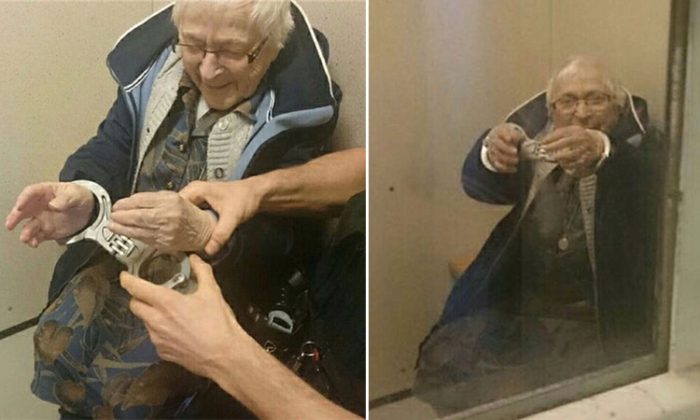 In 2017, a 99-year-old grandmom from the Netherlands got her wish come true to get arrested once in her lifetime when these thoughtful police officers came in to help—handcuffing and locking her up in a cell!
With a look of pure joy, 99-year-old Annie allowed an officer to put handcuffs on her, and lead her away into her very own jail cell at the nearest police station in the Dutch town of Nijmegan-Zuid on Feb. 23, 2017.
Nijmegen-Zuid Police took the post on Facebook and titled it, "Nearly 100 and a bucket list."
Although technically, police are not supposed to lock up non-criminals (Annie clearly was no criminal), they made an unusual exception for Annie, who, being 99 years old, had wished to get arrested once and be put in jail.
"She wanted to be in there because of her bucket list," Peter Smit, a lieutenant at the police station, told The Independent. "In her life she never committed any crime, and thought it would be exciting to experience. As you can see in the picture from our post, she found it hilarious to be in the inside with the handcuffs."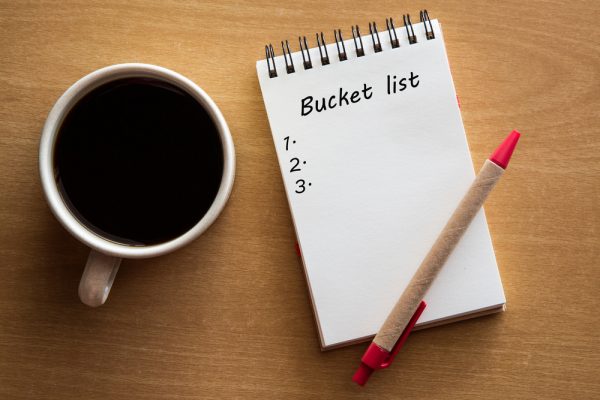 According to CTVNews.ca, a spokesperson from the police shared that Annie's niece was reporting a crime. That's when she informed an officer about the elderly lady's wish. The officer agreed to participate and helped the grandma check off this wish from her bucket list.
The spokesperson said, "The smile on her face is priceless."
Bijna 100 en een bucketlist:Vanochtend hebben we Annie een zeer mooie dag kunnen bezorgen door één van haar laatste…
The Facebook post garnered attention from social media users who praised the police force for allowing the elderly lady to experience the prison cell.
One user wrote, "You know you're doing something right with your prison system if people want to experience it for fun."
Another user from Canada commented, "Hahaha that's awesome, so glad you got to cross off one more thing off your bucket list Annie hats off to the police for making her dreams come true."
Although she was only detained for a short while, perhaps Annie will find consolation in knowing that that's one more item she can check off her bucket list.
Epoch Times Reporter Daniel Kish contributed to this article