It's February and love is in the air, especially in the world of creative DIYers. But with Valentine's Day around the corner, maybe it's time to focus on DIT, instead of DIY. You know what they say, the couple that crafts together, laughs together. In that spirit, here are some incredible projects from impressive couples who prove that DIY is a team sport!
1. Shadow Box Shelves From Drawers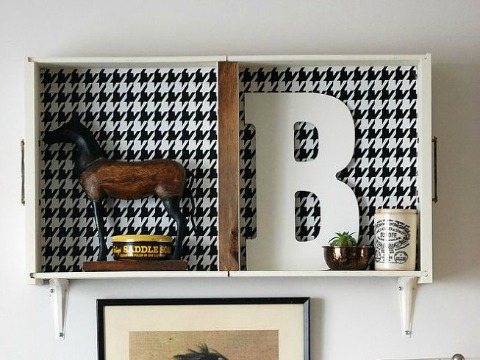 This passionate DIY team found a way to use the leftover drawers from a different project of theirs to create incredible shadow box shelves. Make your own with your S.O.—hanging these is a two person job!
2. Customized Pull-Out Pantry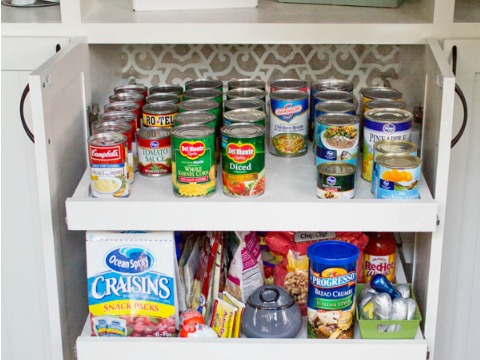 A messy pantry is no match for this power tool couple, and, with their helpful DIY, it won't stop you either! Is there anything more romantic than building the life you want with the person you love?
3. Leaning Door Shelf

This couple spotted a popular project on Hometalk, and used some teamwork to turn it into designer decor for their home! Make your own, for the perfect display to show family pictures and sentimental trinkets.
4. Peek-a-Boo Spice Rack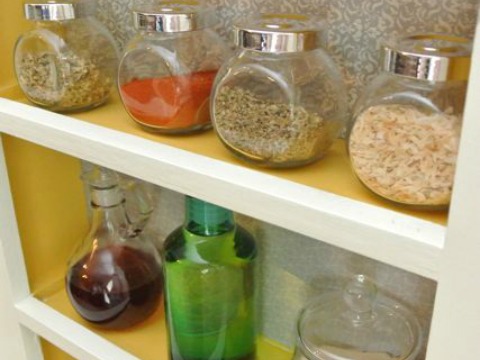 When Jocie wanted a brand new spice rack, her husband, Ethan, built this stunning piece, and then Jocie gave it some color and life. Grab your building buddy to get started on your own, with their instructions!
5. Renewed and Refreshed Sofa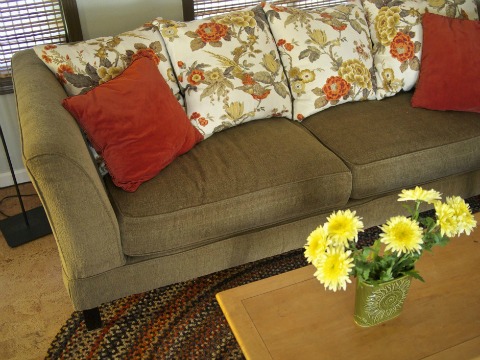 Why get a new couch when you're old one has good bones, comfy seats, but is just a little tired? If you're as thrifty as this DIY couple, saving your favorite furniture is well worth coming up with a brand new fix-it solution. Check out their method, to bring your beloved pieces back to life!
6. Faux Tin Tiled Ceiling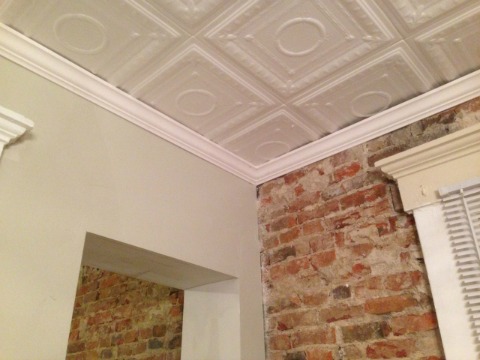 Sometimes, you know exactly what look you want, but getting it is financially out of the question. At times like those, it pays to be as creative a couple as these two, to figure out amazing DIY ways of getting the look you want for less, like this incredible faux tin ceiling! Copy their look for your happy home with this how-to!
Are you inspired by love and creativity? Grab a partner, and check out our DIY page on Hometalk, for many more great ideas to tackle as a team!