Six illegal aliens with ties to a Mexican drug cartel have been arrested in a massive drug trafficking investigation.
The suspects have been identified as Oscar Rangel-Gutierrez, Francisco Garcia-Martinez, Rodolfo Martinez, Raul Rangel-Gutierrez, Regulo Rangel-Gutierrez, and Rigoberto Rangel-Gutierrez, according to court documents.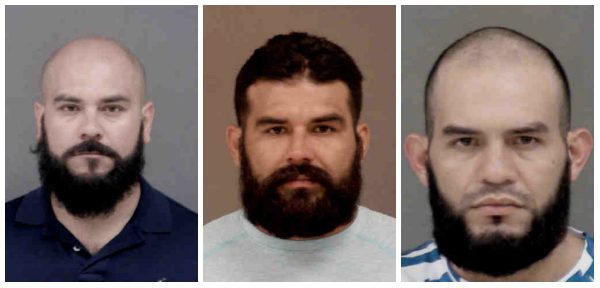 They have been accused of conspiring with each other and other persons to distribute and to possess with the intent to distribute a mixture and substance containing 500 grams (17.64 ounces) or more of methamphetamine and 5 kilograms (11 pounds) or more of cocaine. Court documents detailed how the operation included transporting such drugs across state lines, for example from Texas to Georgia and North Carolina.
Federal officials said the suspects were affiliated with the Jalisco New Generation cartel, a rival to the powerful Sinaloa cartel whose leader Joaquin "El Chapo" Guzman was convicted last week in a federal court in New York.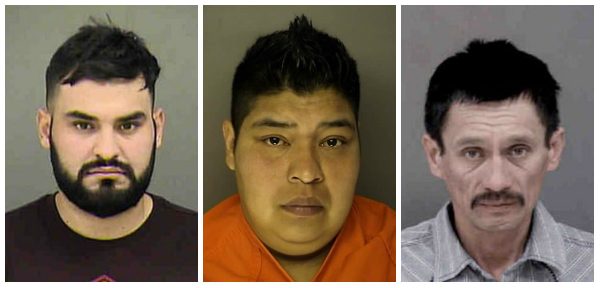 According to the documents, a confidential informant (CI), who has been cooperating with authorities since March 2018, told investigators that he/she was working for the Jalisco New Generation cartel and had been transporting bulk amounts of money from drug trafficking sales. The informant said he/she met Oscar Rangel-Gutierrez approximately five years ago, who the CI said is a high-level member of the cartel.
Oscar told the informant that he transports about 30 kilograms (66 pounds) of cocaine and an unspecified large quantity of methamphetamine in a one-month period between states.
As part of the investigation, teams made multiple controlled drug purchases and payments from homes throughout the Charlotte-area in North Carolina. Through wire intercepts, surveillance, and other facts discovered from the investigation, officials alleged that the suspects were transporting illicit proceeds from the drug sales and large amounts of drugs between states.
Federal officials said more than 2,000 grams (4.4 pounds) of methamphetamine was delivered from Oscar's home between August 2018 and November 2018, according to court documents.
The court documents showed Oscar and the five other suspects were in the United States illegally. Regulo also has a prior conviction for illegal re-entry.
Four of the arrests were made in North Carolina, while the remaining two were arrested in Florence, South Carolina, and Cleveland, Ohio, reported WSOC TV.
The Rise of Jalisco Cartel
According to the human rights group, Justice in Mexico, Jalisco New Generation cartel has started gaining power after El Chapo was arrested in 2016.
El Chapo, once the most powerful drug lord in the world, was found guilty of all charges including operating a continuing criminal enterprise, use of firearms, and various charges of conspiracy to import and distribute cocaine, heroin, and marijuana on Feb. 11. He faces up to life in prison, and his sentencing date is June 25.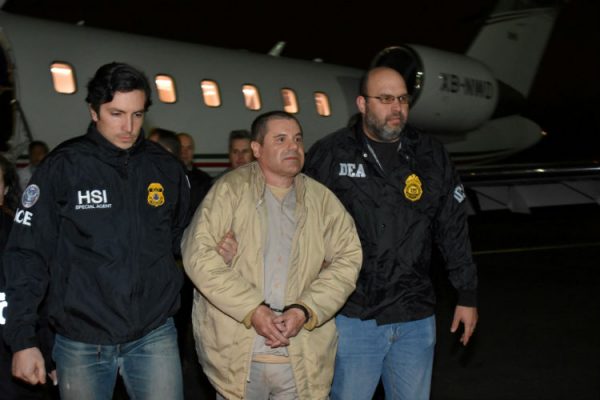 The 61-year-old had previously broken out of two Mexican prisons before he was captured and extradited to the United States.
More than 50 witnesses detailed El Chapo's involvement in making billions of dollars distributing drugs in the United States, including 14 former associates. They told the jury how the Sinaloa Cartel gained power amid the shifting allegiances of the Mexican drug trade in the 1990s, eventually coming to control almost the entire Pacific coast of Mexico.
Moreover, they learned through the trial how El Chapo came to be known as "El Rapido" meaning the speedy one, in the 1980s by building cross-border tunnels that allowed him to move drugs from Mexico into the United States faster than anyone else.