At least six children have died and 12 others were infected during a severe viral outbreak at a New Jersey facility, according to the state's health department on Oct. 23.
"Unfortunately, the particular strain of adenovirus (#7) in this outbreak is affecting medically fragile children with severely compromised immune systems," the department said to Pix11. "The combination of a worse strain of adenovirus together with a fragile population has led to a more severe outbreak."
The department said there were 18 confirmed cases of adenovirus among child residents at Wanaque Center for Nursing and Rehabilitation in Passaic County, Pix11 reported. Six of those 18 children died.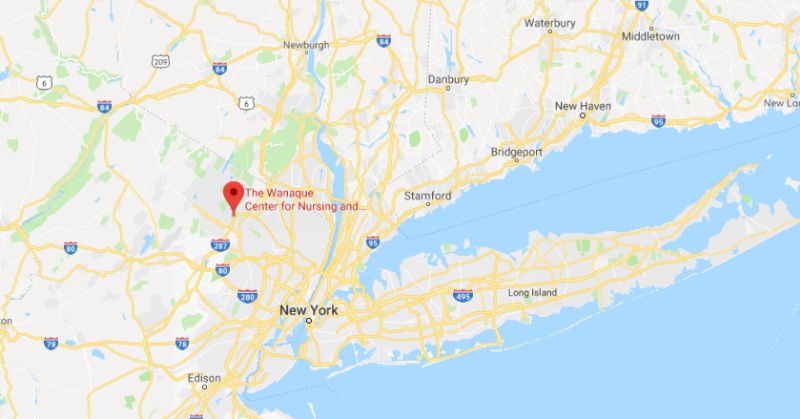 The Wanaque Center for Nursing and Rehabilitation, a long-term care facility, "has been instructed not to admit any new patients until the outbreak ends and they are in full compliance," the health department said, NorthJersey.com reported.
Usually, adenoviruses have mild symptoms, but for people with weakened immune systems, they could be life-threatening.
The health department said investigators went to the facility on Oct. 23 and noted "minor handwashing deficiencies," NorthJersey.com reported. "This is an ongoing outbreak investigation," the department added.
At the center, the child patients were severely disabled and some are in comas, according to the news website.
The facility is located on Ringwood Avenue in Haskell, New Jersey.
The U.S. Centers for Disease Control and Prevention (CDC) says: "Adenoviruses are common viruses that cause a range of illness. They can cause cold-like symptoms, sore throat, bronchitis, pneumonia, diarrhea, and pink eye (conjunctivitis). You can get an adenovirus infection at any age."
The agency also says that "adenoviruses are usually spread from an infected person to others through close personal contact, such as touching or shaking hands the air by coughing and sneezing touching an object or surface with adenoviruses on it, then touching your mouth, nose, or eyes before washing your hands."
Update on Mysterious Polio-Like Virus
The CDC on Oct. 19 said that there are now 155 cases of a mysterious polio-like virus known as acute flaccid myelitis (not related to the adenovirus) across 22 states.  News12 reported that there have been three cases in New Jersey.
"Acute flaccid myelitis (AFM) is a rare condition. It affects a person's nervous system, specifically the spinal cord, causing weakness in one or more limbs. AFM or neurologic conditions like it have a variety of causes such as viruses and environmental toxins. Since August 2014, CDC has seen an increased number of people across the United States with AFM. We have not confirmed the cause for the majority of these cases. CDC has been actively investigating these AFM cases, and we continue to receive information about suspected AFM cases," the agency said.
Did you enjoy this article? Continue to read more stories here.