A 6.8 magnitude earthquake struck off the Indonesian coast, prompting tsunami warnings on April 12.
The U.S. Geological Survey said the quake hit off Sulawesi island and was centered 10.5 miles below the surface. It hit near a group of islands off the eastern coast of Sulawesi.
According to CBS News, the Indonesian geophysics agency said a tsunami was possible after the tremor hit. But some time later, the tsunami warning was called off after the risk subsided.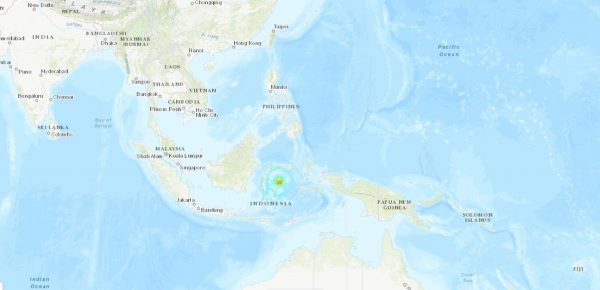 There were no immediate reports of injury or damage after the quake hit, the broadcaster said.
"It is clear that the quake has tsunami potential," Indonesian geophysics agency spokesman Taufan Maulana told Reuters.
He added Sulawesi residents were advised to "evacuate as soon possible."
"The agency is monitoring for high waves as the quake had the potential to trigger a tsunami," said Indonesian officials, which added that "the first wave may not be the biggest."
The earthquake was "strong and long-lasting," Gina Saerang, a resident of Manado in Sulawesi, was quoted by Reuters as saying.
In Palu, which was hit hard by the tsunami and earthquake in September 2018, the earthquake was felt strongly. Residents were seen panicking and running into the streets, CBS reported.
At least 4,400 people were killed in the Palu disaster last year.
On April 11, a moderate, 6.1 magnitude earthquake off the coast of northern Japan.
There were no immediate reports of damage or injuries from the earthquake, which hit at about 7.5 miles (12 kilometers), Reuters reported.
Ring of Fire
Both Japan and Indonesia on the Pacific "Ring of Fire" and is earthquake-prone. The Ring of Fire, which encircles the entire Pacific Ocean basin, accounts for the vast majority of the world's earthquakes and active volcanoes.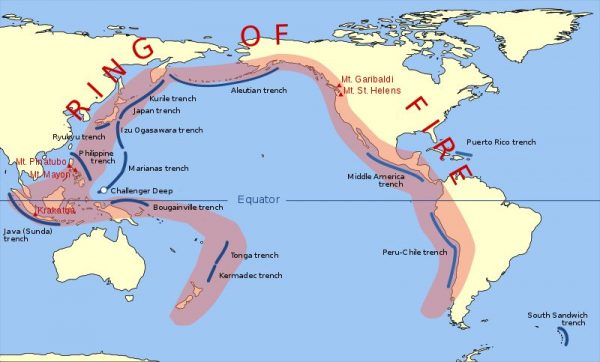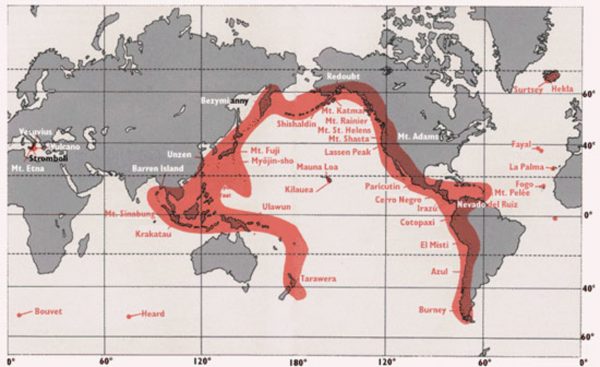 "The Ring of Fire isn't quite a circular ring. It is shaped more like a 25,000-mile horseshoe. A string of 452 volcanoes stretches from the southern tip of South America, up along the coast of North America, across the Bering Strait, down through Japan, and into New Zealand. Several active and dormant volcanoes in Antarctica, however, 'close' the ring," according to National Geographic.
In September 1923, an 8.3 magnitude earthquake in Japan killed 142,000 people and devastated Tokyo and other cities. "The initial jolt was followed a few minutes later by a 40-foot-high tsunami. A series of towering waves swept away thousands of people," says Smithsonian Magazine.