A 6.6-magnitude earthquake hit near an island in Alaska on Sunday evening, according to U.S. officials.
The U.S. Geological Survey said that the quake hit 37 miles (60 km) from Buldir Island with a depth of 69 miles (111 km).
The quake essentially struck in the north of the North Pacific Ocean.
The Pacific Tsunami Warning Center said that no tsunami warning was issued after the quake.
The quake also hit about 757 miles from west of Petropavlovsk-Kamchatsky, Russia, a city of some 187,000.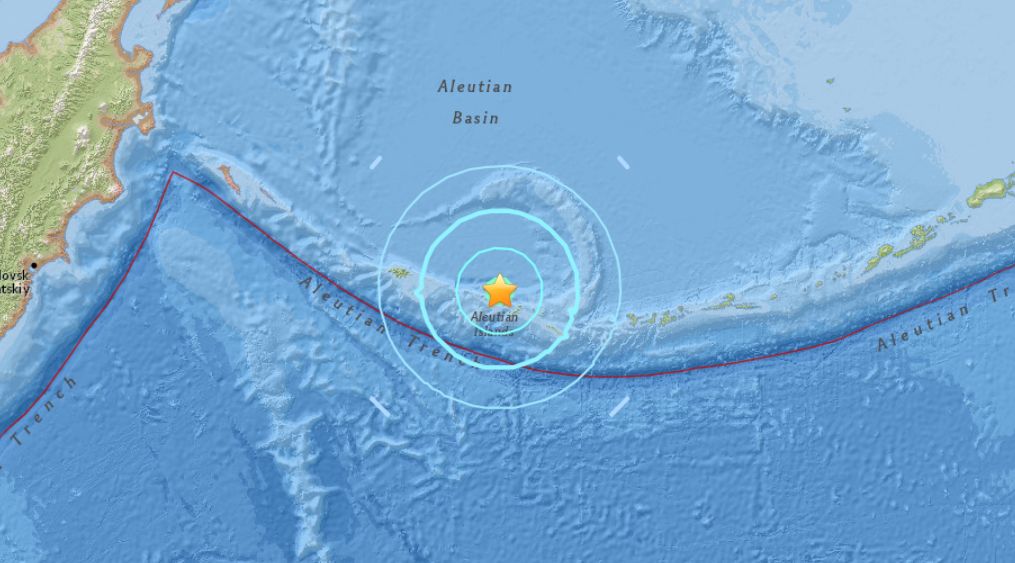 Earlier on Sunday, a significant earthquake with a magnitude of 6.1 on the Richter scale hit the Pacific Ocean near the archipelago of Tonga, about 2,000 miles east of Australia.
The U.S. Geological Survey says that the quake struck at 10 a.m. ET on Sunday and had a depth of 6.2 miles. The USGS revised the strength of the quake from 6.4 down to 6.1
There was no tsunami warning in effect, according to the Pacific Tsunami Warning Center.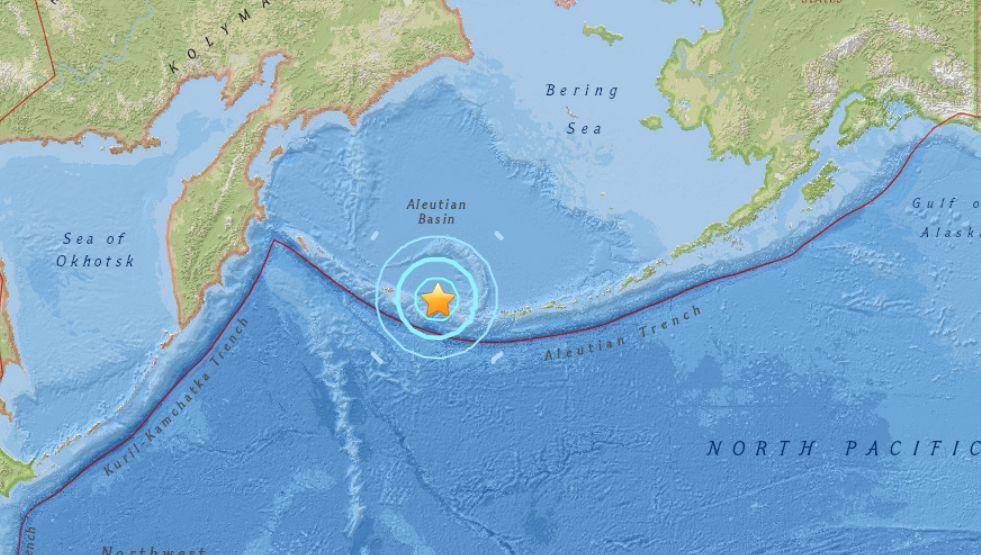 The quake struck about 105 miles west of Neiafu, Tonga.
On Saturday, a 2.9-magnitude quake struck near San Juan Bautista, California. No damage or injuries were reported.
It comes after several major earthquakes struck along the Pacific "Ring of Fire" in the past month or so.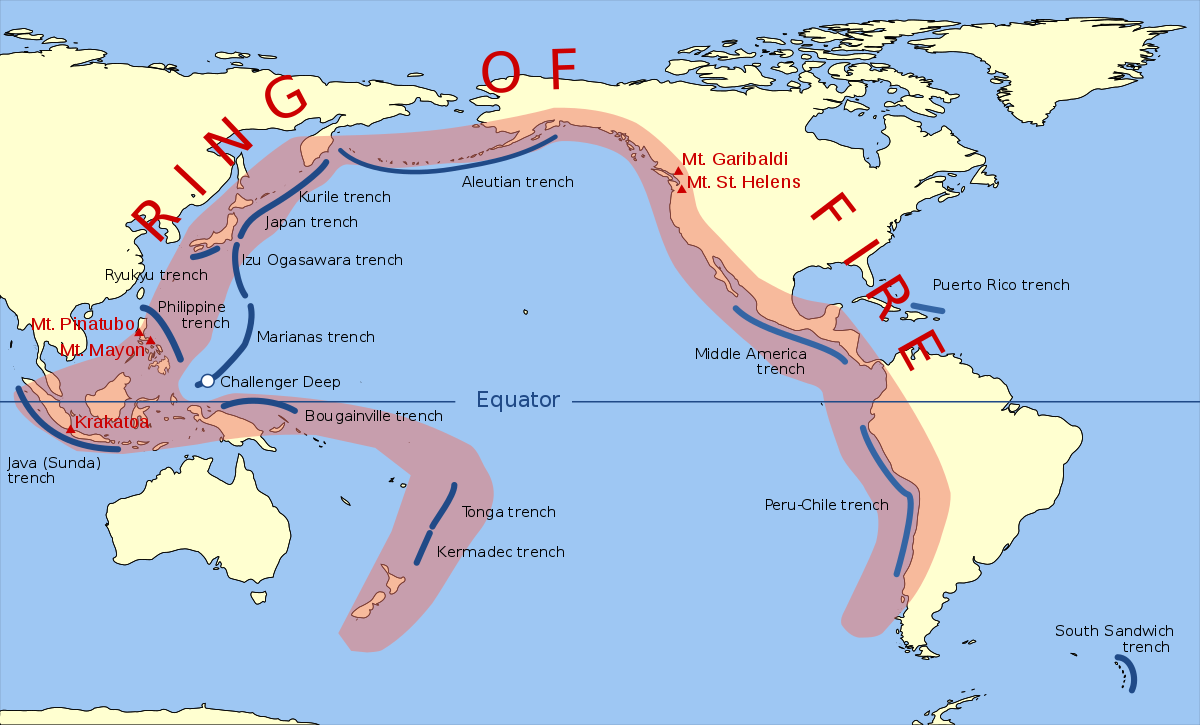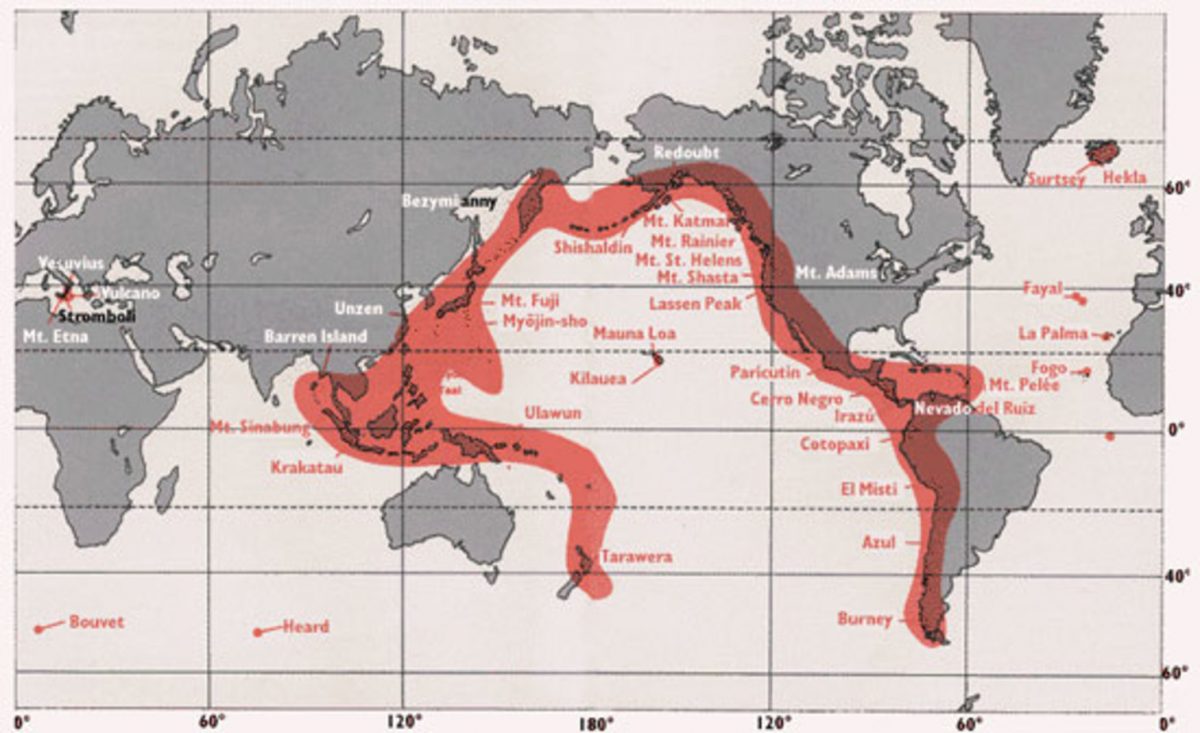 Last Friday, a magnitude-5.7 earthquake hit off the coast of Northern California. Several large earthquakes hit Papua New Guinea, Indonesia, Vanuatu, Japan, and New Zealand last week.
A 7.1-magnitude earthquake struck Mexico City on Sept. 19, killing at least 369 people and causing billions of dollars worth of damage, ABC News reported.
The "Ring of Fire" is located within the basin of the Pacific Ocean, lined with around 75 percent of the world's total active volcanoes.
About 90 percent of the world's earthquakes strike along the "Ring of Fire," according to the USGS.