A 6.3 magnitude earthquake, a 6.4 magnitude earthquake, and more than a dozen aftershocks hit near New Caledonia, a group of islands in the South Pacific Ocean, according to the U.S. Geological Survey (USGS).
The quake hit at a depth of 6 miles, about 100 miles south of Tadine. And around a half an hour later, a 6.4 magnitude earthquake struck around the same area.
More than a dozen smaller aftershocks hit the area after the first quake. Most of the aftershocks have been between 4 and 5 magnitude on the Richter scale, the USGS said.
No tsunami warning was issued after the quakes hit the region.
There have been no reports of injuries or damage done during the earthquake.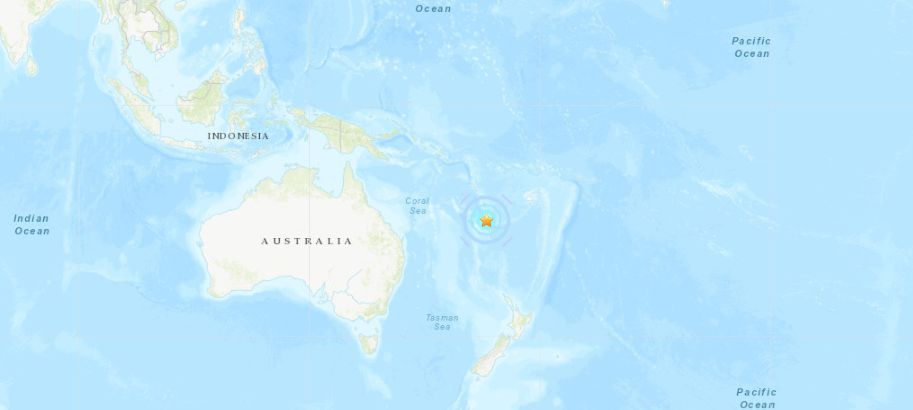 New Caledonia is located on the "Ring of Fire," located within the basin of the Pacific Ocean, lined with around 75 percent of the world's total active volcanoes.
Indonesia Quake Update
The Indonesian national disaster management agency BNPB said that as of Oct. 15, a total of 2,100 people have died in the earthquake that hit near Sulawesi, Indonesia last month. More than 680 are missing and 4,612 have suffered serious injuries.
Meanwhile, more than 78,000 have been internally displaced after the quake.
The 7.5 magnitude earthquake struck on Sept. 28, triggering a tsunami and liquefaction in areas around the city of Palu.  Footage of the liquefaction (as seen at the top of the article) shows the ground swaying and moving around as buildings collapse.