50 Die in 3 Accidents Within 3 Days in China
August 26, 2012 9:23 pm Last Updated: October 1, 2015 12:31 pm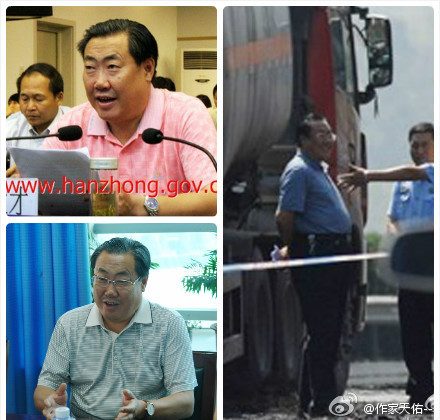 A bus and a tanker collided and burst into flames, killing 36 people in China's northwestern Shaanxi Province, on Aug. 26.
The accident occurred around 2:40 a.m. near the city of Yan'an. A double-decker sleeper bus appeared to have rear-ended a tanker carrying methanol, killing all but three of its 39 passengers.
An incident investigation group was sent to the site by the State Council, according to a report by state-run media Xinhua, indicating that central regime officials were concerned about the incident.
Another crash killed 11 of 12 passengers when a van hit a large truck on an expressway in Sichuan Province Sunday afternoon. The truck had pulled to the side of the road for repairs, local workers said, according to Xinhua.
Three more people died when a bridge collapsed on Friday, Aug. 24, in the city of Harbin in northeastern China. The Yangmingtan Bridge had been in use for less than a year and cost 1.88 billion yuan (US$294 million) to build. The collapse led to questions about official corruption, especially after sticks and bags were found in the debris. Corrupt officials in China have been known to use substandard materials in infrastructure projects while embezzling the difference.
Indifferent Official

A photo of a smiling Chinese official at the site of the accident in Yan'an was circulated on the Internet on Sunday. Cynical netizens attacked the man for the apparently care-free attitude in the face of a tragedy, and set out to identify him.
Xu Xin, a well-known legal scholar, first posted a message on his Sina Weibo microblog on Sunday night Beijing time: "Look at the report carefully. An official with a smile has been found, with a big belly and his hands behind his back. Who is he?" The post was forwarded a couple of thousand times.
"Netizens have searched and found him," Tianyou, author of the popular city novel Elite Club,  answered on his own microblog account. "Yang Dacai, Director of the Administration of Work Safety, Shanxi Province." That post was then forwarded over 8,500 times within the day, and commented on thousands of times.
Many of the remarks were dripping with scorn toward the authorities, who are portrayed as aloof and uncaring by bloggers.
A commentator for the state-run media China Securities Journal wrote on his Weibo account: "The typical portrait of a Chinese official: A big belly, standing with hands behind back or arms crossed, and a toothy smile."
The Epoch Times publishes in 35 countries and in 19 languages. Subscribe to our e-newsletter.