A 5-year-old girl was reportedly abducted by three men in Texas, prompting police to issue an Amber Alert.
The alert was issued on the morning of May 5 for Maleah Davis of Houston. She was last seen wearing a blue zip-up jacket, blue jeans, sneakers, and had a pink bow in her hair, said police, ABC News reported.
Her stepfather told police that the three men assaulted him and left him and his 2-year-old son behind, while Maleah was abducted.
The license plates on the truck and the motive in Maleah's disappearance are unknown. It's believed the incident originated somewhere in north Houston. We are told Maleah has a pink bow in her hair & was wearing a light blue zip jacket, blue jeans and gray/white/pink sneakers.

— Houston Police (@houstonpolice) May 5, 2019
She was last seen at around 9 p.m. local time on Saturday night.
Maleah was reported to be with three unknown male suspects in a 2010 blue Chevrolet truck, Fox8 reported. The license plate numbers were not disclosed.
Anyone with information on Maleah's whereabouts is urged to contact HPD Homicide at 713-308-3600 or @CrimeStopHOU at 713-222-TIPS. Media partners: all updates on this case will be disseminated here. #hounews pic.twitter.com/8F0PRPRgFN

— Houston Police (@houstonpolice) May 5, 2019
They were last seen on the Southwest Freeway near State Highway 6 in Sugar Land, which is about 20 miles south of Houston, police said, ABC reported.
The motive in the kidnapping is not known.
Anyone who has seen Davis can call the Houston Police Department at (713) 308-3600 or 911.
Missing Children
There were 464,324 missing children reported in the FBI's National Crime Information Center in 2017, according to the National Center for Missing and Exploited Children. Under federal law, when a child is reported missing to law enforcement they must be entered into the database. In 2016, there were 465,676 entries.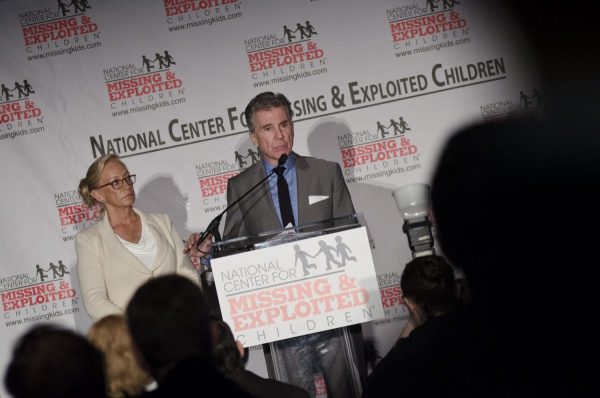 "This number represents reports of missing children. That means if a child runs away multiple times in a year, each instance would be entered into NCIC separately and counted in the yearly total. Likewise, if an entry is withdrawn and amended or updated, that would also be reflected in the total," the center noted.
In 2017, the center said it assisted officers and families with the cases of more than 27,000 missing children. In those cases, 91 percent were endangered runaways, and 5 percent were family abductions.
About one in seven children reported missing to the center in 2017 were likely victims of child sex trafficking.