This spring season, there is a plethora of new styles that are bound to suit every taste. Whether you are looking to completely change your look or just want a few summer styling tips, check out the top men's trends for spring-summer 2020.
The Modern Sailor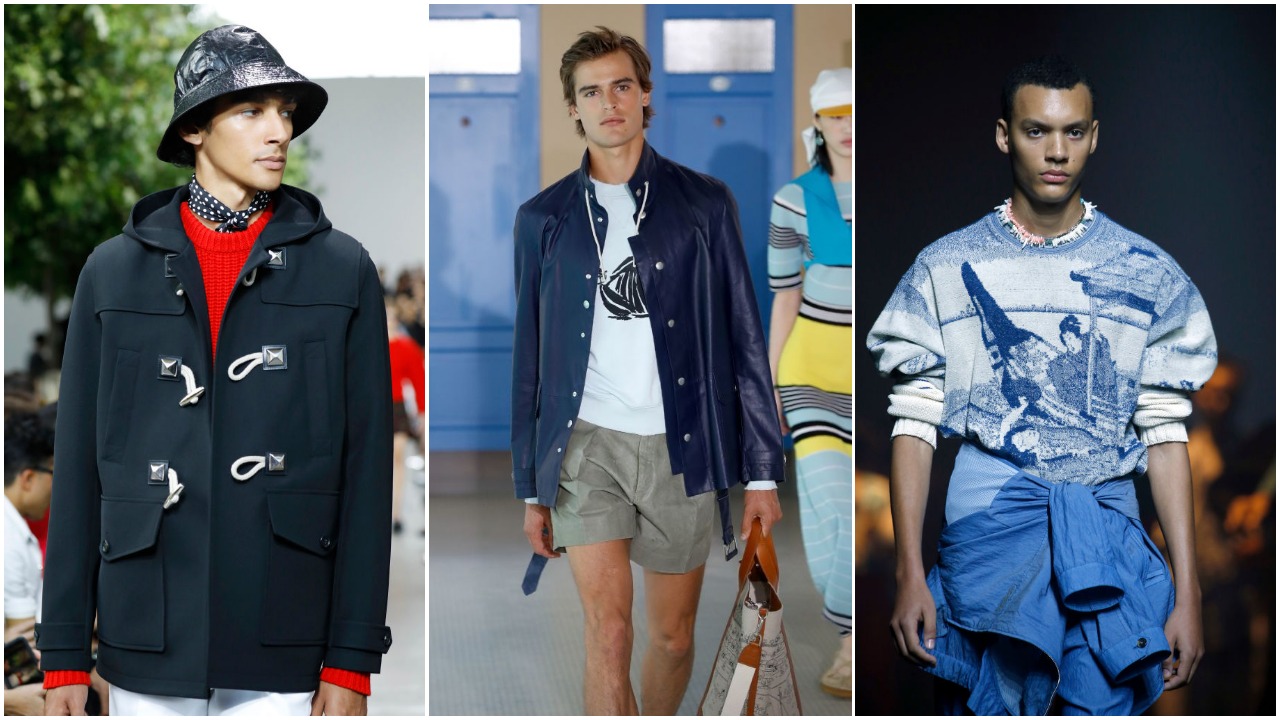 The nautical trend has always been a staple during menswear spring runway shows. But this season, the traditional peacoat got some competition. Styles got more "street" as designers took the trend more mainstream for everyday wear. Some call this look "shipster" as opposed to hipster. If this look piques your interest, update your outfit by adding key pieces like a printed parka from Lanvin or a vintage print top as seen in Kenzo's runway show.
The Utilitarian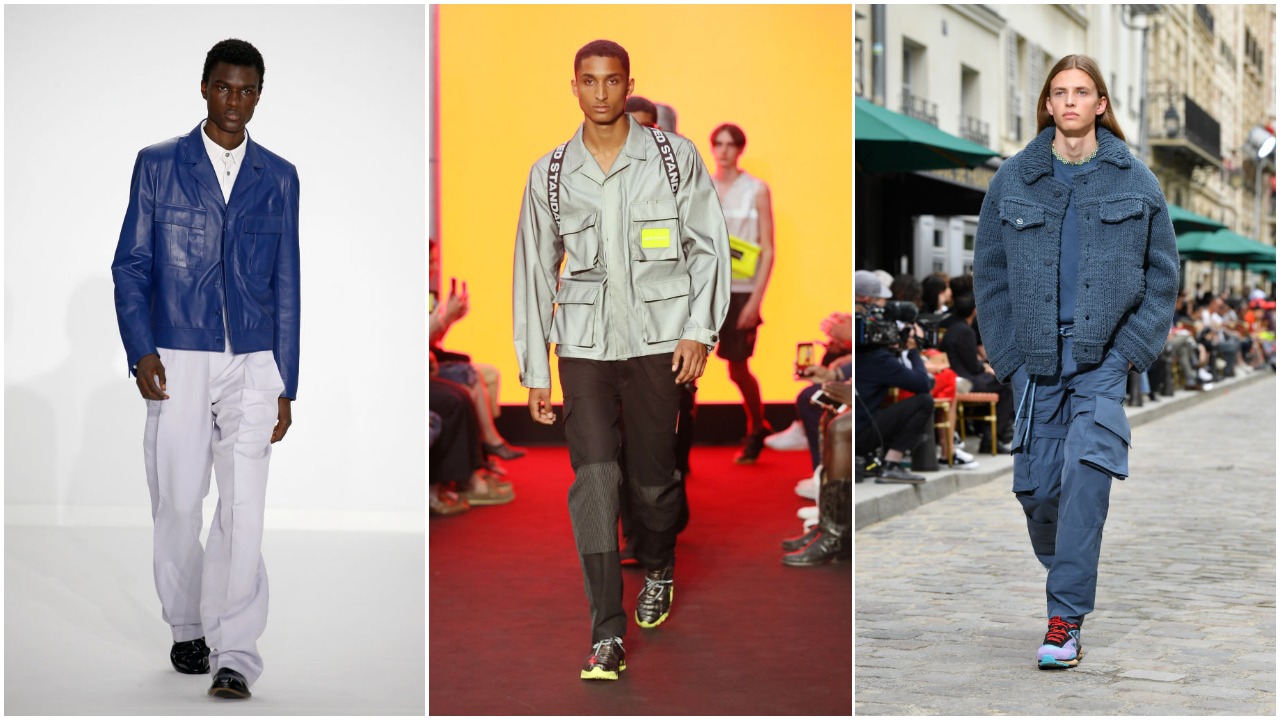 I always wondered why men keep everything in their pockets. It's because they don't have much to carry—basically a phone and a wallet. But this season's trend seems to be telling us a different story. The multi-pocket trend, or the utilitarian look, is ruling the runways, as designers addressed the question of multi-functional clothing for men. As they carry more things, how can they still travel light? Workwear and army looks were the inspiration this season. If you want to try this look, balance a utilitarian jacket with a pair of jeans—but not with cargo pants, as that would be too much.
Macaron Colors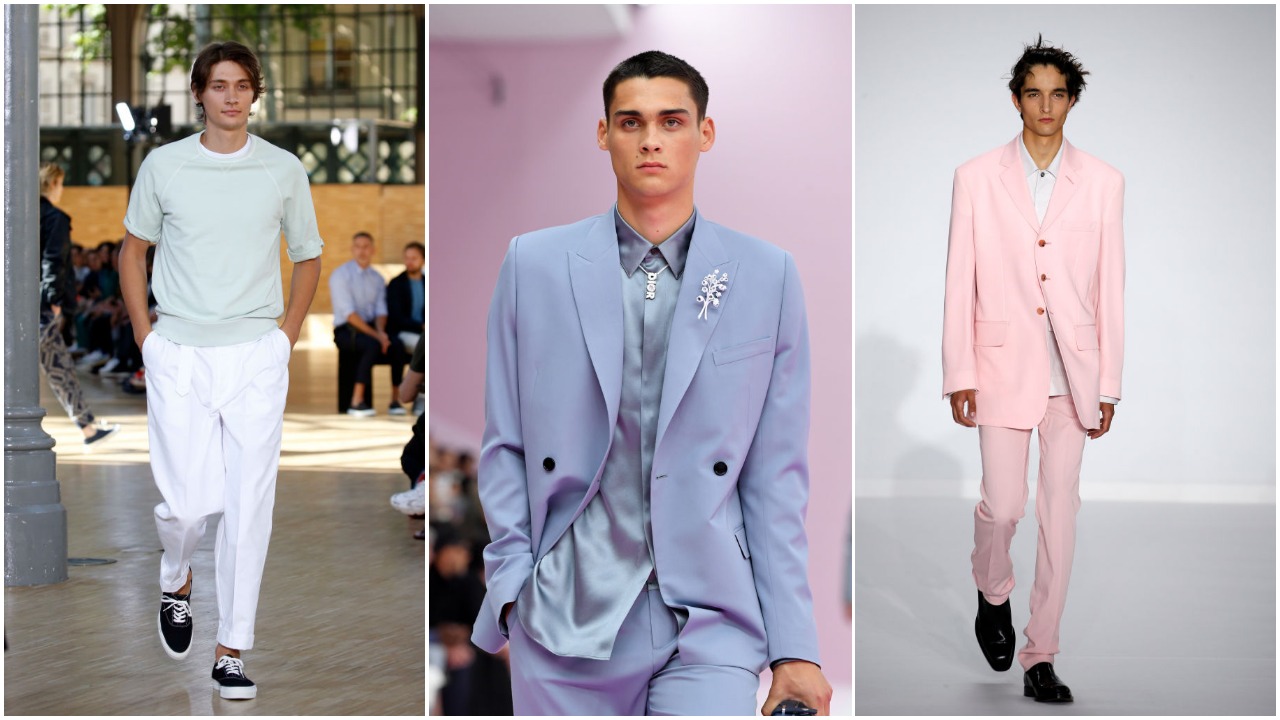 Gentlemen, would you wear pastels—like pale pink, lavender, aqua, or peach? I'll let you decide, but just know that the look can be nice if put together well, or weird if you don't know how to wear colors. It's a good trend that challenges you to get out of your comfort zone! If you want to try, opt for a nice pastel polo top (say, pink) or a crisp shirt (in lavender). If you can own it, try a pastel top (in mint green) with linen pants and pair the set with sneakers; people might just ask you if you are European.
New Suiting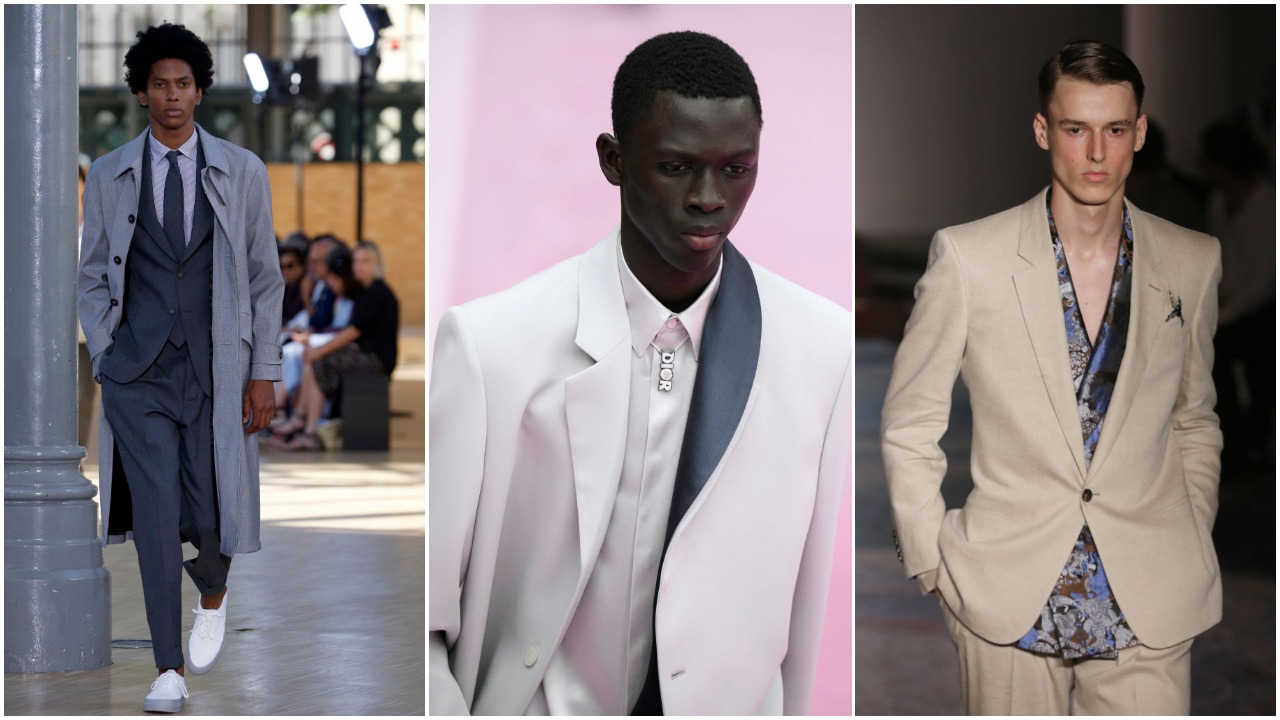 When sportswear took over this past season, tailoring had a major setback, with corporate attire no longer a must and instead considered dated and not millennial-friendly. But fashion always revisits styles, especially the classic ones. The traditional two-piece came back, but with a twist. Designers brought back the suit but with a looser fit and an oversized cut rather than a slim fit. It's definitely not the suit you once wore; most designers presented new suits in pastel colors rather than your traditional navy or black, and some even went with florals … but that's another story.
Crossroads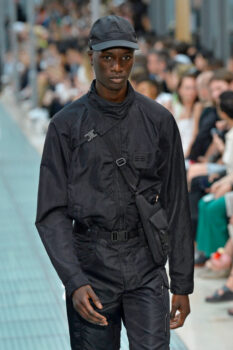 If the multi-pocket trend isn't to your liking, how about trying a crossbody bag? The bags come in styles that men are used to carrying, such as a messenger bag, a fanny pack, or a drawstring backpack. You can adjust the strap to your liking—either long or very short to have it closer to your body. It's a great, practical way to spice up your outfit.