Possible cases of the new coronavirus have caused five schools in the Bucks County, Pennsylvania area to close down, according to local officials.
The closures came after state officials told the Central Bucks School District about the possible exposure to the virus, which has symptoms similar to the flu and causes a disease known as COVID-19.
"Members of the Central Bucks community were exposed to a confirmed case of the coronavirus that originated in another state," Dr. John Kopicki, the district superintendent, wrote in a statement on Friday.
Community members who might have been exposed to the virus had contact with Butler Elementary School, Central Bucks South High School, Titus Elementary School, Tamanend Middle School, and Tohickon Middle School.
County health officials are "currently evaluating these individuals to determine when they may return to school," Kopicki said. In response, a deep cleaning and disinfecting of all affected facilities will be implemented.
"Throughout this evolving situation, I will remain in contact with both the Bucks County Health Department and the Pennsylvania Department of Health. Additional updates to the community will be shared as we learn more information," his statement continued.
Hours after the schools were shut down, Pennsylvania Gov. Tom Wolf confirmed two patients tested positive for the virus . Wolf said one of the patients, from Wayne County, traveled to another country where the virus is present. That patient is being isolated at their house.
The other patient, an adult from Delaware County, recently traveled to an area inside the United States where COVID-19 cases have been confirmed.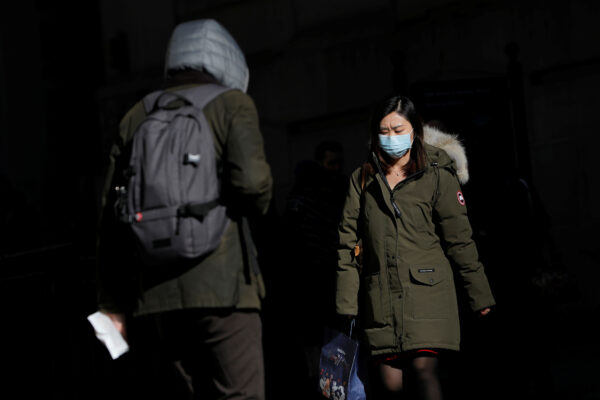 Both patients are being isolated at their homes. The cases were confirmed through local testing and will be verified by the Centers for Disease Control and Prevention.
"We anticipated this very scenario and have been preparing for Pennsylvanians to become impacted by this virus," Wolf said in a statement. "This is not the first rapidly-spreading virus we have faced in our commonwealth and it will not be the last. We are prepared to mitigate the spread of this virus."
Officials across numerous states, and federal authorities, have said more cases of the new virus are likely as more testing is done.
Pennsylvania Secretary of Health Dr. Rachel Levine told Pennsylvanians that they should "prepare for potential life disruptions." Family emergency plans and kits used to prepare for the flu or norovirus or inclement weather "are important now," she said.
People should try to prevent further spread of the virus by washing their hands, covering their mouth or nose while coughing or sneezing, cleaning surfaces at home and at work, and staying home if ill.
Wolf also told reporters that he will sign a generic disaster declaration on Friday that would give the state more resources to combat the coronavirus. He said it's different than a state of emergency, which other states have implemented in recent weeks to curb the spread of the virus.
On Thursday evening, Maryland Gov. Larry Hogan declared a state of emergency after three COVID-19 cases were confirmed.