At least five people died and 40 people were arrested following a church attack in South Africa, said police.
The National Commissioner of Police, General Khehla John Sitole, said authorities responded quickly to the mayhem.
"I am certain that the speedy response by the joint security forces has averted what could have been a more severe blood bath," Sitole said in a statement Saturday, according to I24 News. The news outlet described the building as a "mega-church."
"Four people were found shot and burnt to death in a car while a fifth victim, a security guard, was also fatally shot in his car while he was apparently attending this complaint," Sitole added.
An armed group stormed the International Pentecostal Holiness Church in Zuurbekom, located near Johannesburg. The police chief said that they were trying "to take over the premises."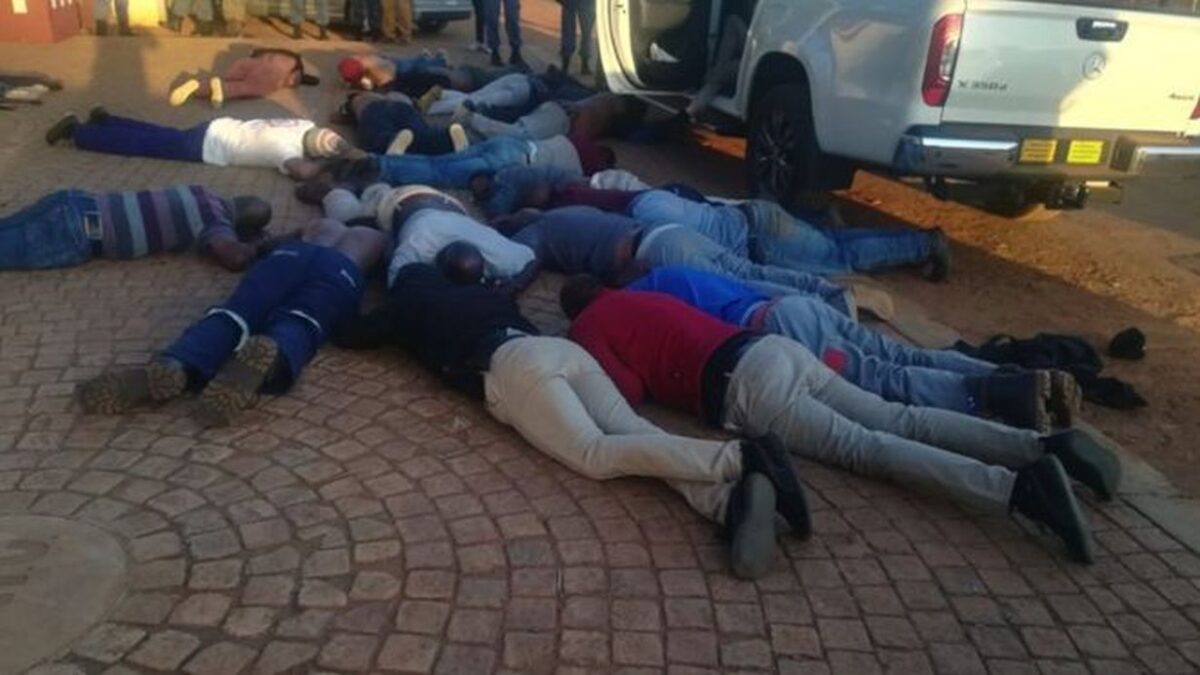 Officials said they don't believe a terrorist organization is responsible, but they "may have been motivated by a feud between conflicted parties of the church," ABC News reported.
Police officials said they rescued multiple men, women, and children who were said to be living inside the church compound and were allegedly being held as hostages.
Sitole added: "It is rather unfortunate that such an incident takes place during a time when South Africa is being plagued by a deadly virus and violent crimes," referring to the CCP (Chinese Communist Party) virus, the novel coronavirus that causes COVID-19.
In 2018, according to I24, there were reports of a shoot-out between two parties outside the church's headquarters in Zuurbekom. A power struggle over the church's leadership started after its former leader died in 2016, according to local news outlet IOL.
"We've arrested all those we reasonably believed are suspects. They have been taking [sic] in for questioning," said police spokesperson Vish Naidoo to the BBC.
#sapsGP Early hours this morning #SAPS was alerted to a hostage situation & shooting @ International Pentcost Holiness Church, Zuurbekom, 30 suspects arrested & seized more than 25 firearms. 5 fatalities are confirmed. The scene is still active with SAPS Hostage Negotiators. TM pic.twitter.com/5sMjYkYFjg

— SA Police Service 🇿🇦 (@SAPoliceService) July 11, 2020
Officials added that five rifles, 16 shotguns, and 13 pistols were confiscated by police. Other weapons were also discovered, they said.
The International Pentecostal Holiness Church believed to have about three million members in the southern part of Africa, according to the broadcaster.
An investigation is currently ongoing, police said. Other details about the incident were not disclosed.