Five British Conservative leadership candidates hoping to be the next prime minister on Friday appeared in their first televised debate that was mainly focused on tax and spending and trust in politicians.
Former Chancellor of the Exchequer Rishi Sunak, the only candidate who opposes immediate tax cuts, clashed with the other candidates over the issue.
Taxation
Sunak defended raising national insurance in April, saying he wanted to make sure the National Health Service is "properly funded."
Foreign Secretary Liz Truss promised to reverse the hike immediately and get rid of the green energy levy so people can afford bills.
Truss said she would fund the tax cut by spreading the debt accumulated during the COVID-19 pandemic over a longer period, arguing the pandemic is a "one in a hundred-year event" and that the UK's borrowing is less than the United States, Canada, and Japan.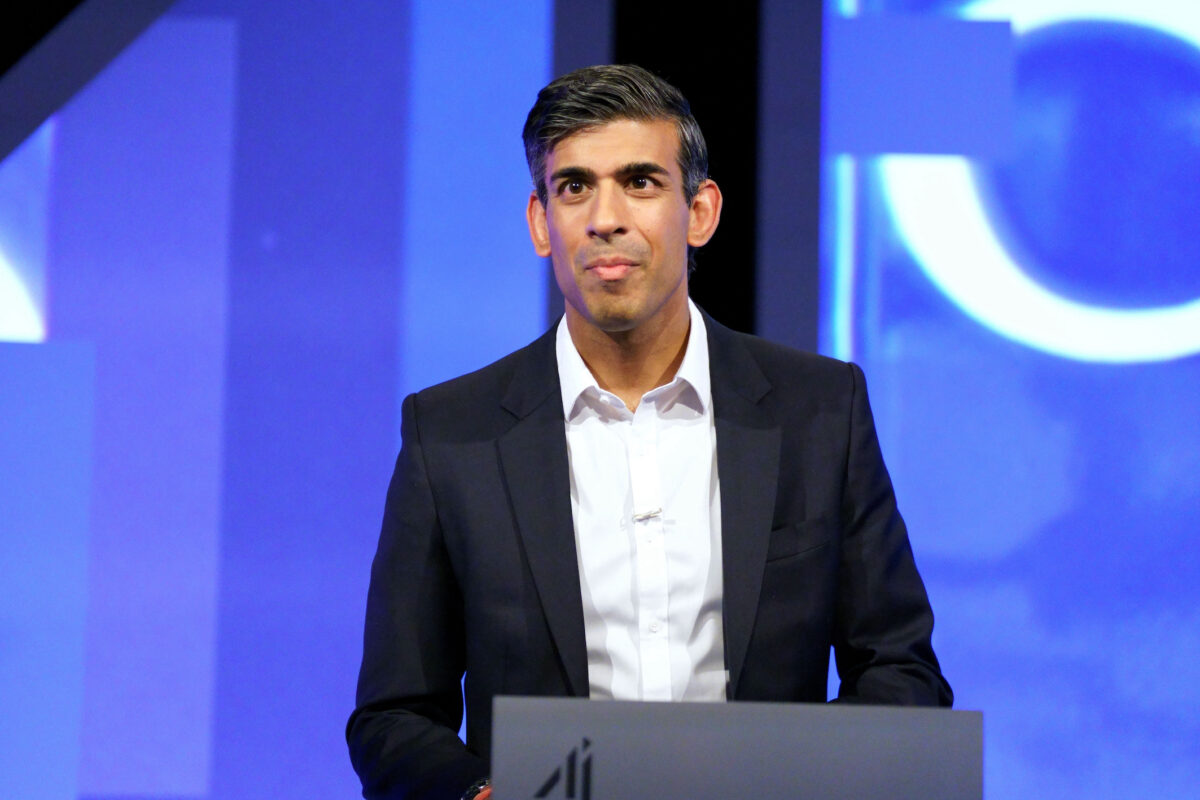 But Sunak dismissed the plan as a "fairy tale," saying "launching some unfunded spree of borrowing and more debt … will just make inflation worse which will make the problem longer."
Appearing to take a swipe at Sunak, who was the Chancellor until he resigned 10 days ago, Truss said the UK has inflation "because of all monetary policy, that we haven't been tough enough on the monetary supply."
Penny Mordaunt said she will raise income thresholds in line with inflation and halve VAT on fuels.
She refused to be drawn on the levels for corporation tax and other taxes during the debate but suggested she wants to lower the taxes.
"Next April we are going to be one of the most uncompetitive nations in terms of our tax competitiveness in this country. That cannot be allowed to happen. You cannot tax your way to growth," Mordaunt argued.
Truss also said she believes it's wrong to put up corporations tax, and that she wants to see "low tax zones all around the country" to attract investment.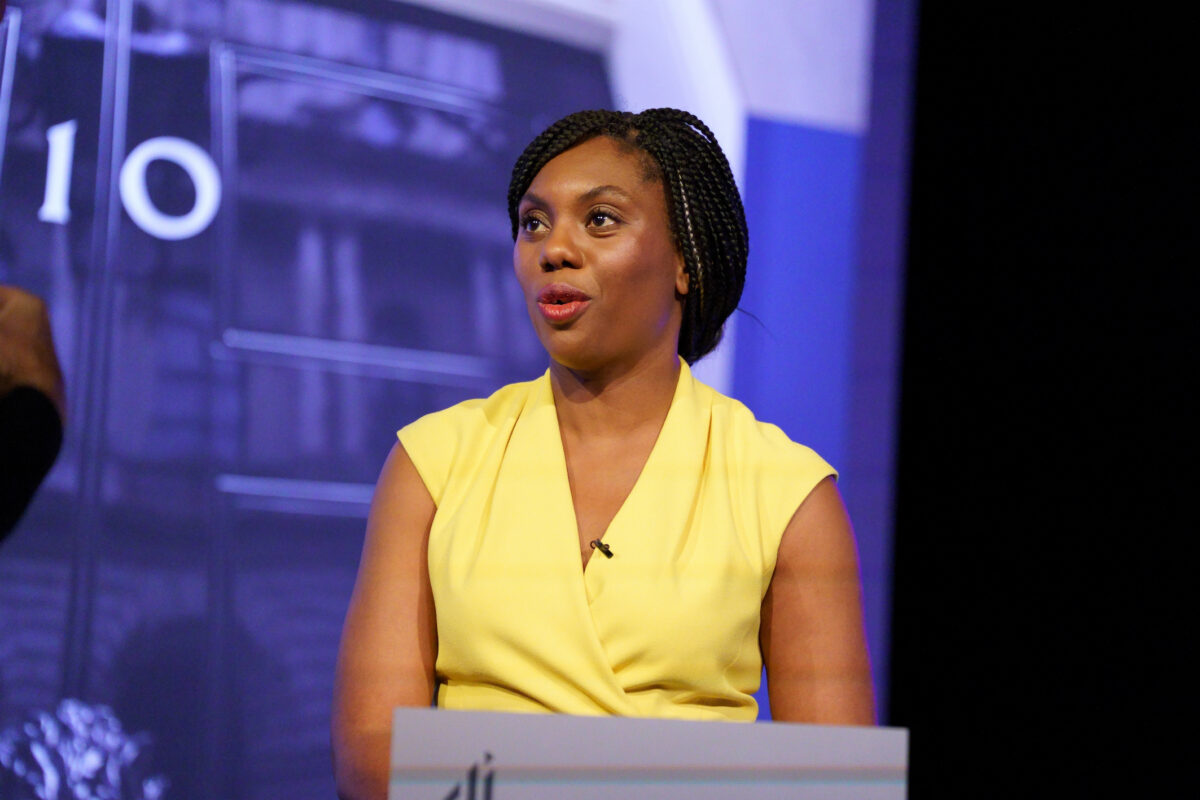 Kemi Badenoch rejected the premise that cutting taxes equals having to cut public expenditure, arguing that "you don't necessarily have to" cut spending "if you have growth."
Running on a platform of not overpromising and reducing the size of the government, Badenoch said she wouldn't rush to "promise everything immediately," but will cut fuel duty which she said is only one tax but would "impact millions of people."
Badenoch didn't mention the green levy during the debate, but she's the only candidate who refused to commit to the UK's 2050 net-zero target, saying, "many of the things we are doing could economically damage our country."
"The pledge was made in 2018 for 2050, none of us are going to be here as politicians in 2050, it's very easy to set a target you are not going to be responsible and accountable for when the time comes," she said. "The important thing is to make sure that we do this in a sustainable way."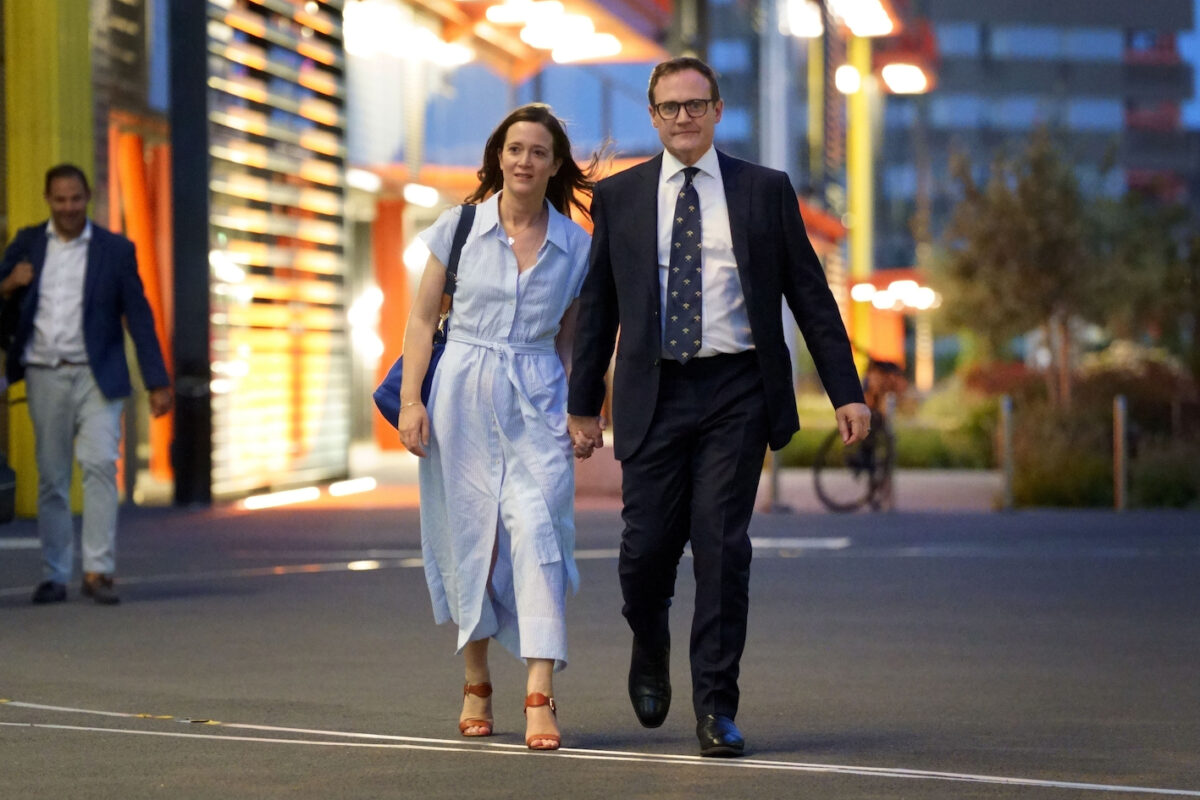 Tom Tugendhat, the only candidate who hasn't held any ministerial job, said he was "surprised" to hear that candidates want to cut taxes as he was "the only one who didn't vote for the rise in national insurance," drawing a round of applause from the studio audiences.
The Foreign Affairs Committee chair said he would have used the £30 billion underspend in the OVR forecast and that constituents were talking to him about "predictable investment" rather than taxation.
"So what I've been talking about is full expensing, permanent full expensing, which allows businesses to invest," he said.
Truss, Badenoch, and Mordaunt were all government ministers when voting for the national insurance increase.
Badenoch, who resigned on July 6, defended the decision by jibing back at Tugendhat, saying it was easy for the backbencher to "sit at the back of the class and tell everybody what they're doing is wrong."
"When he has to be a minister, he's going to have to take [sic] difficult decisions," she said.
Boris Johnson
The candidates were also asked to answer whether they believe Prime Minister Boris Johnson, who was forced to resign on July 7, is an honest person.
Prior to a mass government resignation that triggered Johnson's downfall, Downing Street and ministers defended the prime minister, who they said had not known about sexual misconduct allegations against Chris Pincher before appointing him deputy party whip. They later changed the line later after Johnson admitted knowledge and said he had forgotten about the allegation because it had happened a few years ago.
It came after Johnson was fined by police over his birthday party in Downing Street during the lockdown after the prime minister assured Parliament no COVID rules were broken.
Responding to the question, Badenoch said Johnson is "sometimes" honest while Tugendhat gave a straight "no."
Mordaunt said there have been "some really severe issues" with Johnson's premiership, for which he had "paid a price."
Sunak said he tried to give Johnson the benefit of the doubt and resigned when "enough is enough."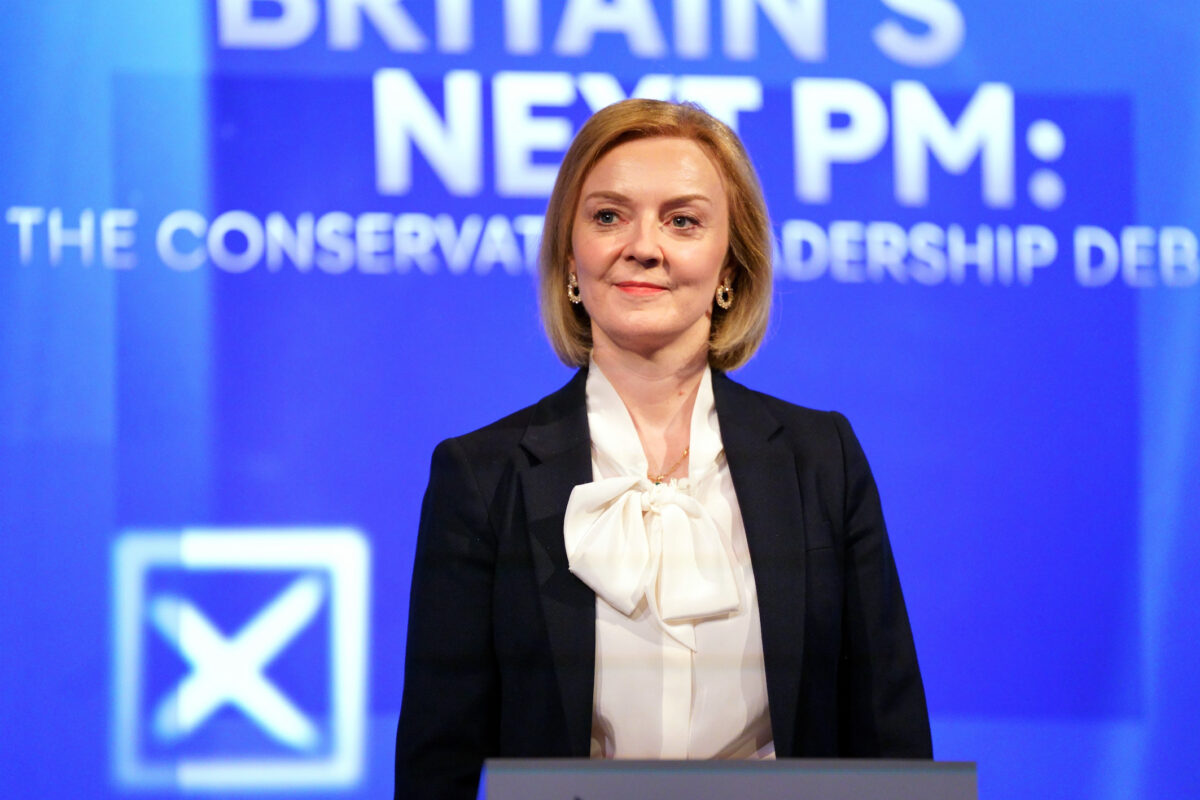 Truss said Johnson "has been very clear that he made mistakes in government" but she had taken his explanation for inaccurate statements "at face value."
Gender Self-ID
Mordaunt also clashed with Badenoch over past stances on gender self-ID.
Mordaunt, a former women and equalities minister, said while she had carried out a consultation of the Gender Recognition Act, she had "never been in favour of self-ID."
"I can't imagine why people are not comprehending what I say and have been regurgitating this issue for weeks and weeks, but I'm happy to state my position and evidence to back it up," she said.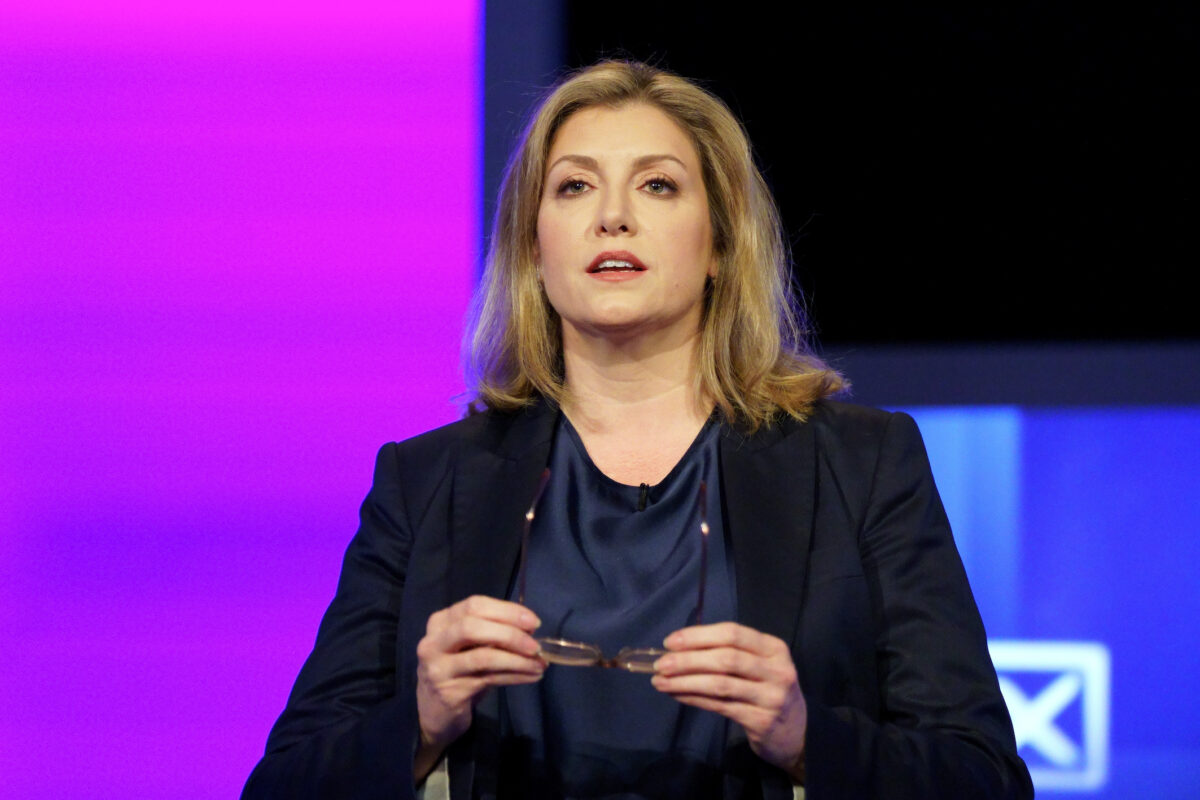 When asked whether she accepted this, Badenoch, who was equalities minister until she resigned this month, said, "I find it difficult to, because when I took over as equalities minister in 2020, the policy that was being pushed was self-ID.
"I didn't work with Penny, but my understanding was that the previous minister who had done the role had wanted self-ID, and that was something that I reversed with Liz."
Truss refused to clarify whether she thought Mordaunt's stance on gender ID has changed.
A snap poll of 1,000 voters following the debate suggested that Tugendhat, who had the least support from MPs, performed the best during the debate.
Two further televised debates will be held on ITV on Sunday, and Sky on Monday, before MPs vote to eliminate three of the five candidates.
PA Media contributed to this report.