A 5.8 magnitude earthquake struck off the coast of Homer, Alaska, on May 27, the U.S. Geological Survey (USGS) said.
The quake hit at around 1:50 a.m. local time near the Kenai Peninsula at a depth of 40 miles.
A dispatcher with the Homer Police Department said there were no reports of damage or injuries, KTUU reported.
The quake hit about 55 miles southwest of Homer, the USGS noted.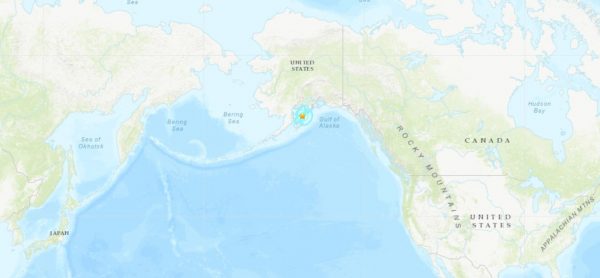 KTUU reported that more than 1,000 reports of people feeling the quake on the USGS website.
Devon Hilts, a clerk at the Land's End Resort, told the outlet that she slept through the event, but she said it woke up some guests staying there.
No damage was reported at the resort.
Earthquake M5.8 – 89km SSW of Homer, Alaska (USA) – Mon, 27 May 2019 09:52:21 UTC (05:52 GMT-04:00) – 6 hours ago
more info: https://t.co/pnNagTvlun
via Volcanoes & Erthquakes App – https://t.co/eifC9WJPPZ

— JustFixItNow (@JustFixItNow) May 27, 2019
[USGS] M5.6 May-27 09:55:48 UTC, 97km SSW of Homer, Alaska, Depth:64.0km, https://t.co/J80jpADObO #quake pic.twitter.com/f2411hJilD

— Earthquakes (@earthquakesApp) May 27, 2019
Recent Quakes in Alaska
In April, four small earthquakes hit different parts of Alaska over the weekend, according to an earthquake monitoring center.
A magnitude 3.1 earthquake hit a spot 26 miles east of Knik-Fairview, a town of about 900 people in the Anchorage metropolitan area, the Alaska Earthquake Center said. The earthquake had a depth of 20 miles. Later, a magnitude 3.0 earthquake hit the Prince William Sound region of Alaska, the center said. The earthquake struck a spot about 24 miles northwest of Valdez, which has about 3,900 residents. Residents of Valdez felt it, the center said. The earthquake had a depth of 11 miles, according to The Associated Press.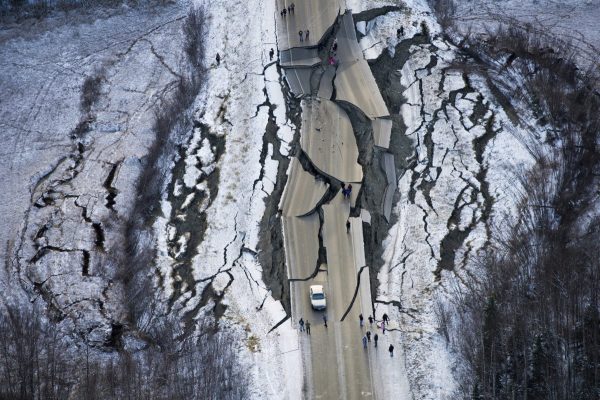 And last year, a 7.0 magnitude earthquake caused damage and injuries near Anchorage, the state's largest city.
Some 1,000 small earthquakes hit the area after that over several weeks, according to reports last December.
"This is the second largest earthquake we've had since 1964, which was a very significant earthquake," Anchorage Mayor Ethan Berkowitz told CNN at the time. The 1964 event he's referring to was a 9.2 magnitude earthquake, which was the strongest quake to hit the United States in recorded history and the second strongest quake ever recorded on earth.
"But in terms of a disaster, I think it says more about who we are than what we suffered. I would characterize this as a demonstration that Anchorage is prepared for these kinds of emergencies," he added.
Ring of Fire
Alaska is also located along the Pacific "Ring of Fire" that encircles the Pacific Ocean.
The "Ring of Fire" stretches from New Zealand to Indonesia before going to Taiwan, the Philippines, and Japan. Then, it stretches up to Russia and crosses over to North America by way of the Bering Sea. The west coasts of North America and South America are part of the seismically active region.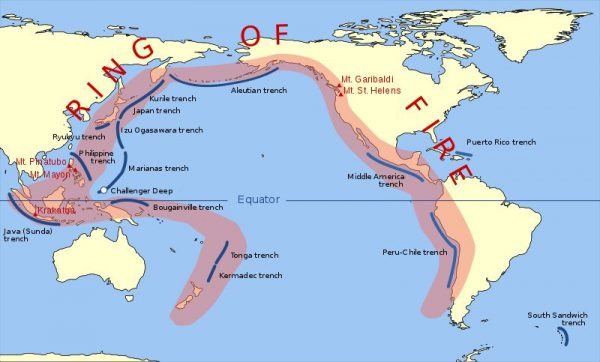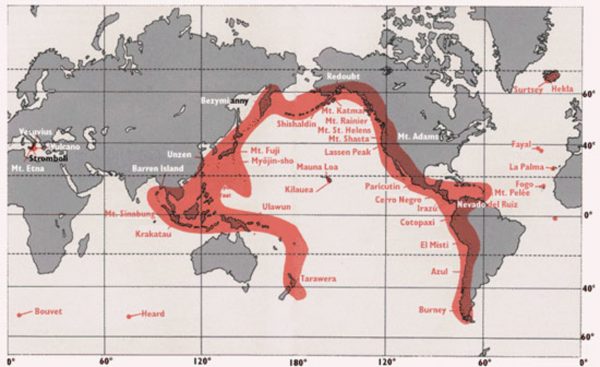 "The Ring of Fire isn't quite a circular ring. It is shaped more like a 25,000-mile horseshoe. A string of 452 volcanoes stretches from the southern tip of South America, up along the coast of North America, across the Bering Strait, down through Japan, and into New Zealand. Several active and dormant volcanoes in Antarctica, however, 'close' the ring," according to National Geographic.