Forty-two percent of American adults think speaking Spanish during a televised debate is "pandering" instead of "respectful," according to a YouGov survey conducted prior to the Democratic primary debates.
During the first debate, three out of the 10 primary candidates answered one of their debate questions in Spanish; former Texas representative Beto O'Rourke, New Jersey Senator Cory Booker, and former Housing and Urban Development Secretary, Julian Castro.
The survey, conducted late in June, found that 31 percent of U.S. adults think that speaking Spanish during the debate is respectful and 27 percent did not know how to take it.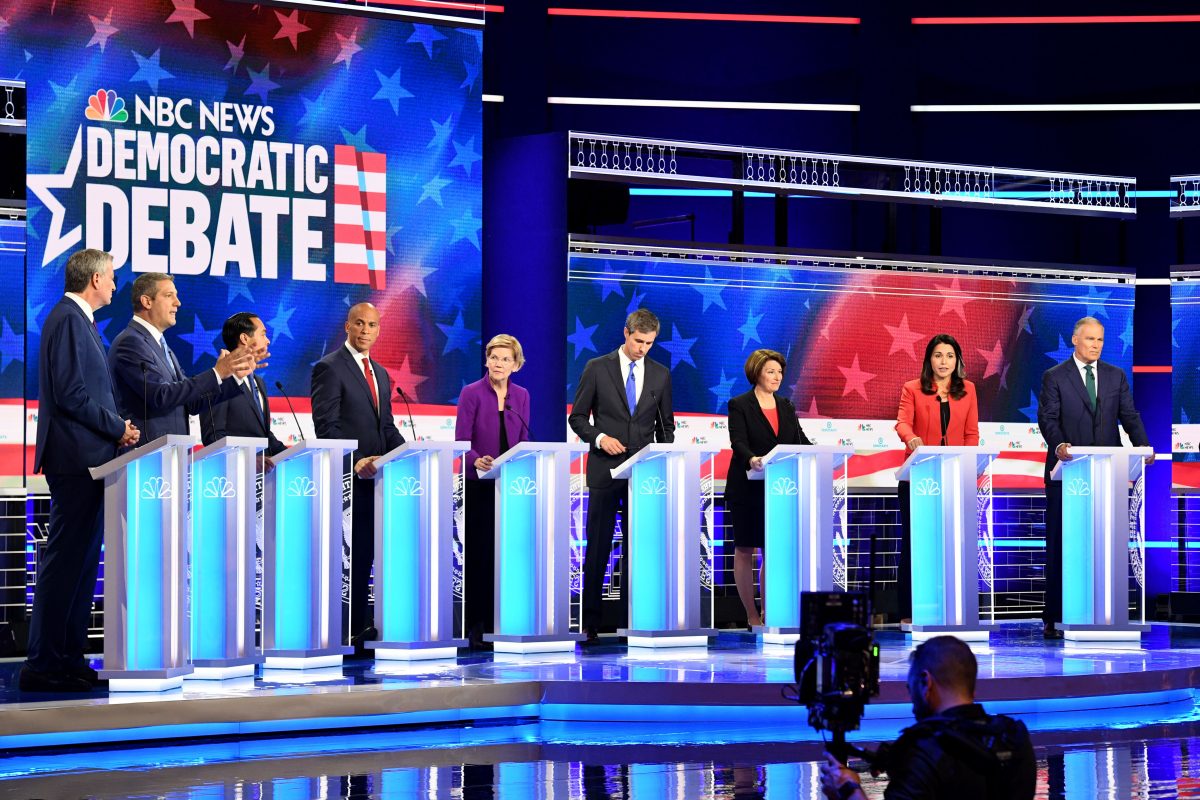 O'Rourke responded in Spanish to the first question about whether he would support a marginal individual 70 percent tax rate on highest earners as the other nine candidates looked on with varied facial expressions.
His answer, translated to English: "We need to include everyone in the success of this economy. But, if we want to do this, we have to include everyone in our democracy. Every voter needs representation, and every voice must be listened to."
Social media and late night show hosts roasted the former congressman for evading the question while trying to pander to the Latino vote.
Fox News asked Marco Rubio if he thought the three candidates speaking Spanish was effective with Hispanic voters.
"They don't have an answer in English and they don't have an answer in Spanish," he said.
Cory Booker, who looked on in surprise at O'Rourke's early performance, also broke out in Spanish later on to answer a question on immigration.
"The situation right now is unacceptable," Booker said in a heavy American accent as he spoke in Spanish. "This president has attacked, has demonized immigrants. It's unacceptable. I'm going to change that."
When asked by Stephen Colbert, host of the Late Show, about the candidates answering in Spanish, Rep. Alexandria Ocasio-Cortez (D-N.Y.) said "I thought it was humorous, sometimes, at times especially because of the content of the question. I thought it was a good gesture to fact that we are a diverse country."
According to the YouGov survey, 51 percent of Independents and 59 percent of Republicans thought speaking Spanish during a televised debate was "pandering," while only 32 percent of Democrats thought the same way.
The candidates' use of Spanish was the first topic discussed during Telemundo's post-debate analysis. "We have never heard our language this much in a presidential debate," said Telemundo anchor Felicidad Aveleyra, approvingly.
The YouGov survey showed 37 percent of Hispanic Americans thought speaking Spanish at the debates was respectful, 27 percent thought is was pandering, and 36 percent did not know what to make of it.
A total of 1258 Americans were surveyed, including 305 Republicans, 330 Independents and 462 Democrats.
Correction: A previous version of this article of this article misspelled the name of Stephen Colbert. The Epoch Times regrets the error.