Over 4,100 illegal immigrants, more than 3,400 of them unaccompanied children with some as young as 3 years old, were being kept in an overly crowded border facility in the Rio Grande Valley on Tuesday.
Two journalists from the Associated Press and a crew from CBS were allowed to visit the facility in Donna, Texas, in the Rio Grande Valley. It's the first time during the Biden administration that journalists were allowed inside the main border facility for migrant children—the site was intended to hold 250 people.
Last week, the Biden Administration allowed a reporter and camera crew for a 2-hour tour at a holding center in Carrizo Springs, Texas. The holding center has a capacity of 952 and was holding 766 children at the time.
The Biden administration has been under increasing pressure recently to press secretary Jen Psaki's promise to "remain committed to transparency" and provide media access to border facilities.
Journalists found that children were being placed in eight "pods" separated by plastic dividers, each about 3,200 square feet. Many of the pods had more than 500 children in them.
"It was a grim picture," the journalists said.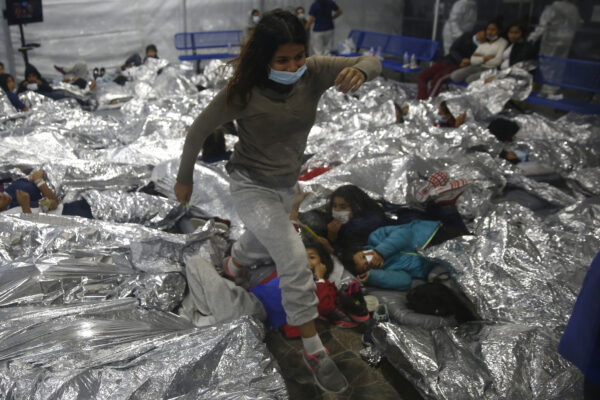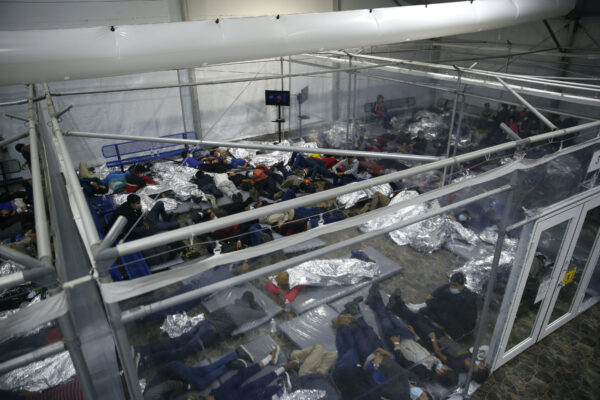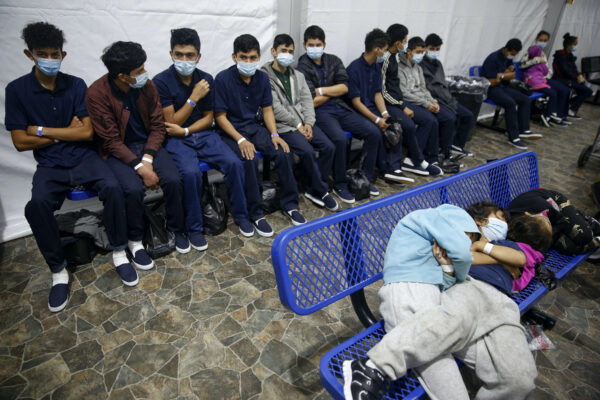 Oscar Escamilla, acting executive officer of the U.S. Border Patrol in the Rio Grande Valley, told the journalists that 250 to 300 children enter daily and far fewer leave.
More than 2,000 children have been at the Donna facility for more than 72 hours, including 39 for more than 15 days.
Under U.S. law, Customs and Border Protection (CBP) is supposed to transfer immigrant children to the Department of Health and Human Services (HHS) within 72 hours of apprehension.
HHS previously reported that they just don't have the capacity to take the children.
According to the latest data released by the Office of Refugee Resettlement (ORR), 446 unaccompanied children were apprehended and placed in a CBP facility on Monday, 5,160 children were in CBP custody, and 12,035 children were in HHS care.
"I'm a Border Patrol agent. I didn't sign up for this," Escamilla said. "We're forced into the business because we can't turn them over to anybody."
Almost 50 percent of border patrol agents are now pulled off the line to take care of illegal immigrants, former acting Secretary of Department of Homeland Security (DHS) Chad Wolf told The Epoch Times last week.
They can not patrol the border, which in turn makes it possible for cartels and traffickers to smuggle more people, drugs, and other contraband over, Wolf pointed out.
Journalists also witnessed how CBP agents processed the children. The minors would get a health check, but no COVID-19 test was done unless a child showed symptoms.
About two dozen of some 270 children being transferred to HHS midday tested positive for COVID-19. Escamilla said the overall positivity rate at the Donna facility was about 14 percent.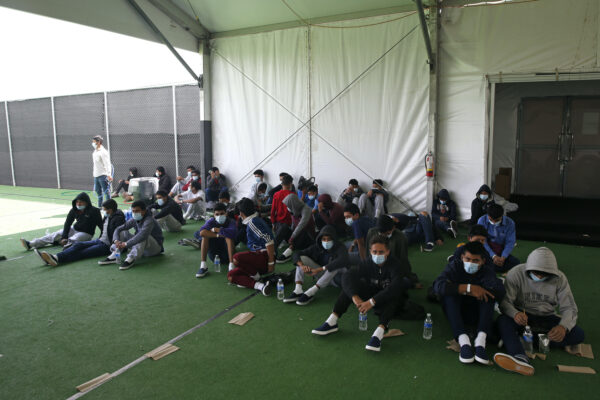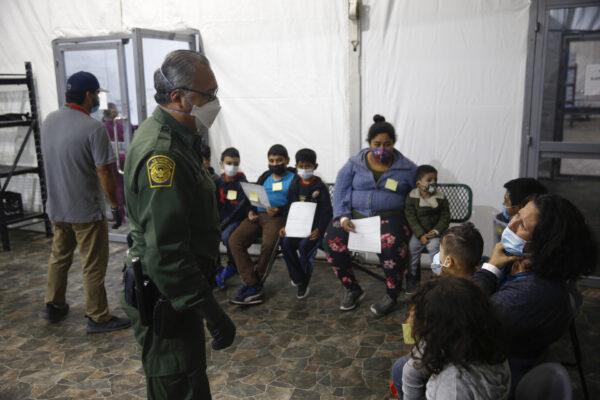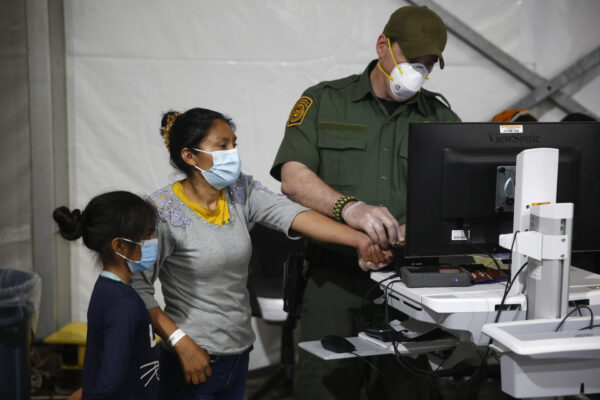 The Biden administration claimed it's more "humane" to keep the kids in the United States, while Republicans criticized the policy, accompanied by the rollback of other Trump-era policies, for causing the sharp increase of unaccompanied children at the border.
As used during the Trump administration, border agents can use Title 42 authority to immediately send back adult individuals, families, and unaccompanied children due to the pandemic.
In his first press conference last week, President Joe Biden said that his administration is sending back single people and "the vast majority of the families."
However, only 41 percent of families were removed immediately in February, according to DHS data. And less than 15 percent of families were sent back last week.
The HHS has converted convention centers into holding areas and asked the Pentagon to take in illegal immigrants.
Wolf criticized the Biden administration's approach to treat the surge as a capacity issue.
"If you just simply open up more centers, provide more care, you're just incentivizing more and more folks to come," Wolf told The Epoch Times.
The Associated Press and Zachary Stieber contributed to this report.