President Donald Trump arrived on Monday to speak to a huge crowd of Scouts at the 2017 National Boy Scout Jamboree in West Virginia.
Trump began his speech at 6:35 pm as the crowd welcomed him with applause and cheers, Fox News reports.
The 40,000-strong crowd included volunteers, staff members, and Boy Scouts.
In his opening remarks, the President quickly reminded everyone that the "fake news" media would under-report the size of the crowds, or may not report coverage of it at all.
Later in the speech, Trump even made a poke at the former president.
"By the way, just a question," he said. "Did President Obama ever come to a Jamboree?"
The crowd answered back roaring "No," before chanting, "We love Trump! We love Trump!"
Trump took to Twitter to show the crowds in a video he posted on July 24. The tweet says,  "Remember your duty. Honor your history. Take care of the people God puts into your life – and LOVE & CHERISH your country!"
The president praised the boy scouts, saying they are putting America first.
"You are not only shaping young lives. You are shaping the future of America," Trump said.
At the speech, Trump talked about a range of things including healthcare, the military, energy plans, and more.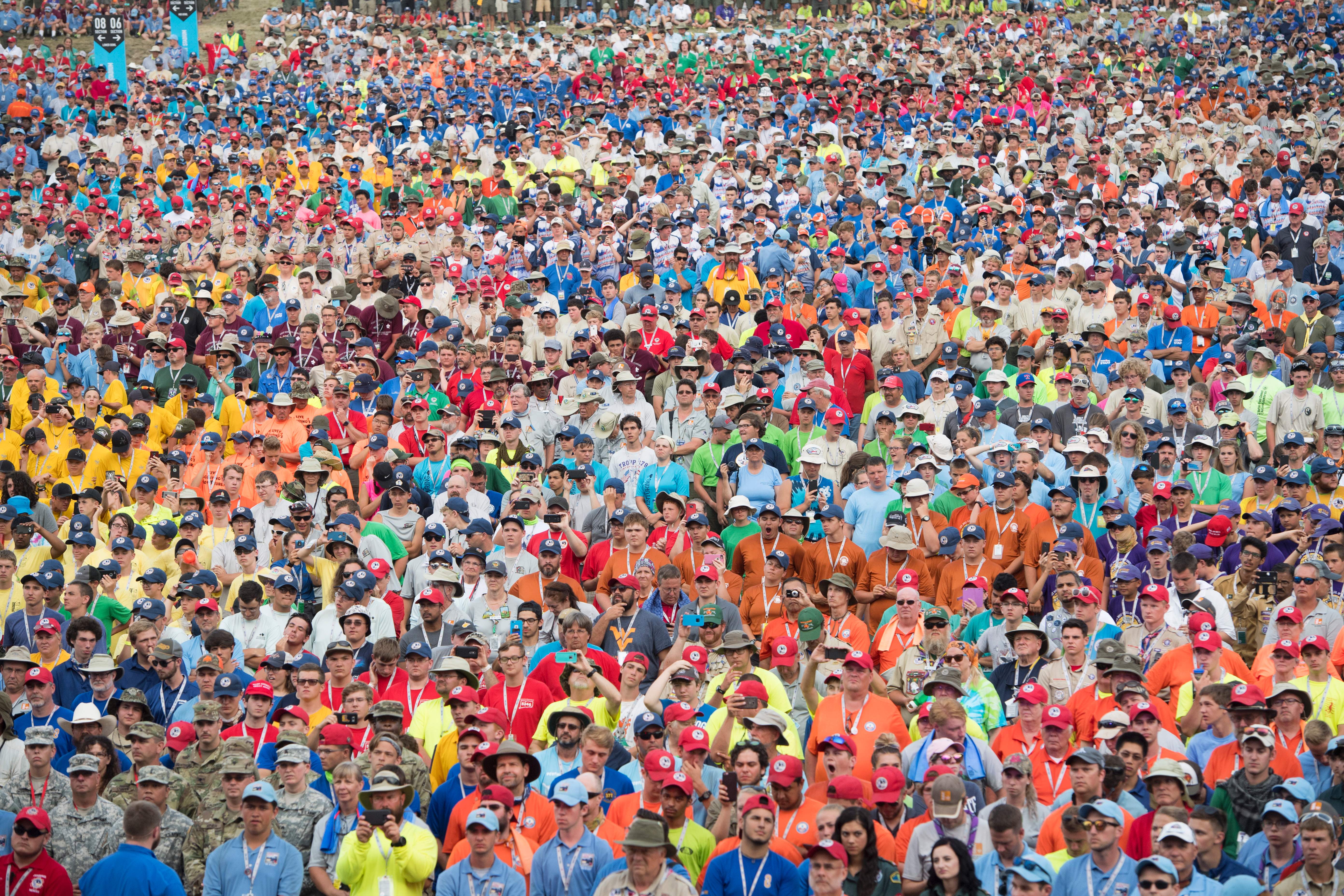 He closed his speech with high praise for the scouts, saying there's "nobody like a Boy Scout."
"God bless you, God bless the Boy Scouts, God bless the United States of America. Go out and show me that there is nobody, nobody like a Boy Scout," the president said.
The gathering was the 19th National Scout Jamboree, usually held every 4 years and organized by National Council of the Boy Scouts of America.
From NTD.tv