About 40 Americans who are being kept on a quarantined cruise ship held off the coast of Japan have contracted the mysterious new virus that has triggered mass lockdowns and supply-chain shutdowns in China.
"Forty of them have gotten infected," said Dr. Anthony Fauci, director of the National Institute of Allergy and Infectious Diseases at the National Institutes of Health, in a Feb. 16 interview with CBS's "Face the Nation," referring to the U.S. citizens on board the Diamond Princess.
"They are not going to go anywhere. They're going to be in hospitals in Japan."
As he made those comments, U.S. officials were working to evacuate hundreds of Americans who were aboard the vessel, which has been held in isolation since early February.
Over the weekend, another 70 cases of the coronavirus, or COVID-19, were confirmed on the ship, bringing the total to 355, Japanese health officials said. There are about 3,700 passengers and crew members on board.
Outside of mainland China, where the virus is believed to have originated, the Diamond Princess has the most confirmed COVID-19 cases in the world.
Before the Americans are evacuated, they'll be screened, and those who have symptoms will have to stay in Japanese hospitals, Fauci told the news outlet. But other passengers will "be evacuated starting immediately," he said, adding that passengers who develop symptoms on the chartered flights will be segregated.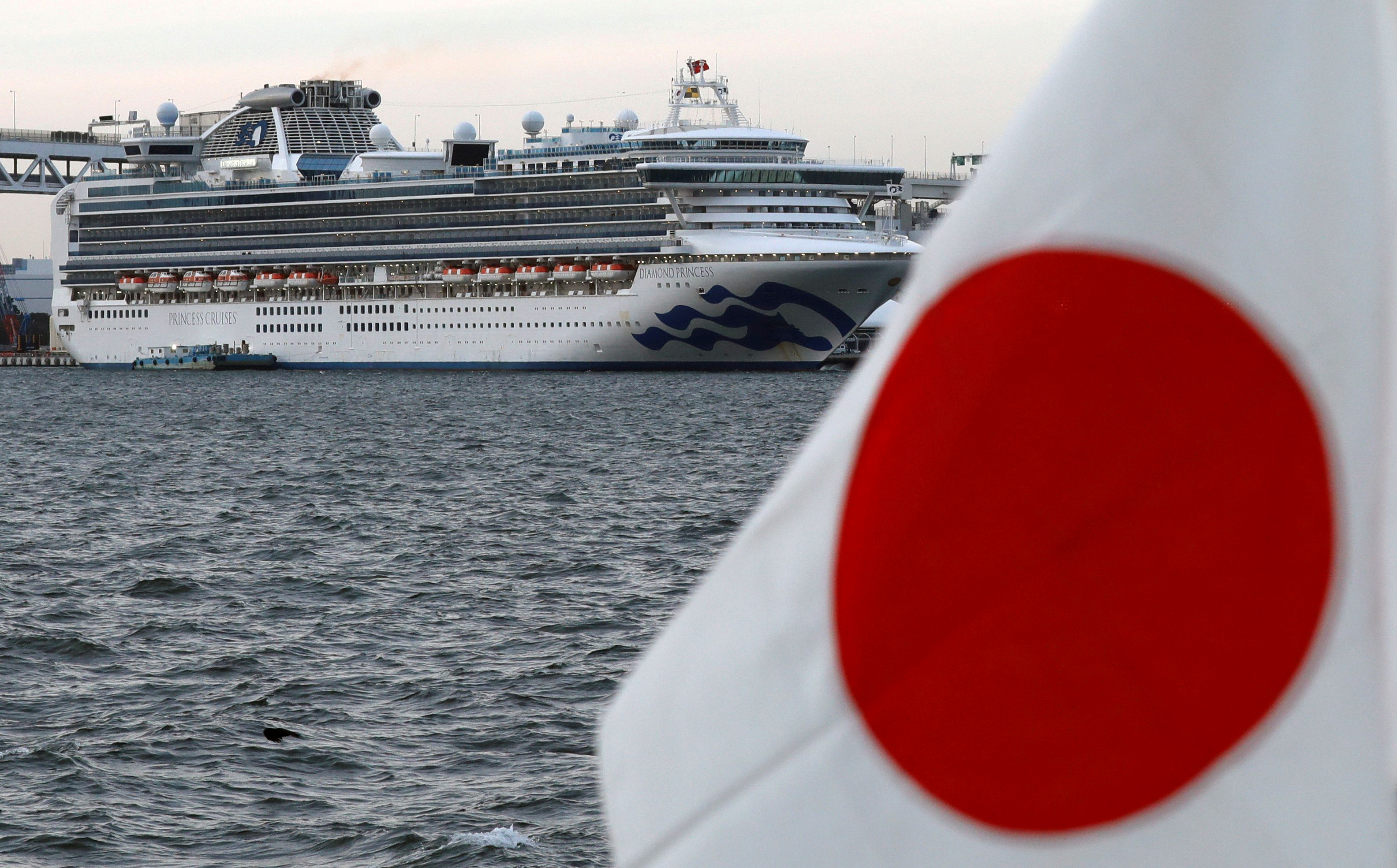 The passengers will be chartered to Air Force bases across the United States for a 14-day quarantine.
"The reason for that is the degree of transmissibility on that cruise ship is essentially akin to being in a hot spot," he said.
The U.S. State Department confirmed that a chartered flight was scheduled to arrive in Japan to evacuate Americans late on Feb. 16, local time.
"Should you choose not to return on this charter flight, you will be unable to return to the United States for a period of time," the U.S. Embassy told the Americans in an email. "The Centers for Disease Control and Prevention will make a final determination on this matter."
Tens of thousands of people are reported to have been sickened with the new coronavirus in mainland China. Critics have accused the regime of lacking transparency in its reporting on the virus.
COVID-19 has spread to about two-dozen other countries, including the United States, where 15 cases have been confirmed by the Centers for Disease Control and Prevention.
Some of the confirmed virus cases to date are on their second or even third transmission, Fauci told CBS, adding that COVID-19 isn't technically classified as a global pandemic. However, it appears to be moving in that direction, he said.
"The [World Health Organization] wouldn't be calling this a global pandemic," he said on the program. "But it certainly is on the verge of that happening reasonably soon unless containment is more successful than it is right now."
Outside of mainland China, five deaths have been reported. One death was reported in Taiwan on Feb. 16, and another was reported in France—the first coronavirus death in Europe.
Taiwanese officials said a taxi driver who ferried people from China, Hong Kong, and Macau succumbed to the virus. He also suffered from diabetes and hepatitis B. In France, an 80-year-old Chinese tourist died after testing positive, said officials.