A police officer was dragged through the streets of Nashville by a 4-wheeler dirt bike before being slammed into the crowd barrier as over 100 vehicles illegally took over a main road on the weekend.
The moment was caught on video, and police have released images, hoping to trace the driver, who left Special Events Sergeant John Bourque, injured.
"He was struck and dragged by one of an estimated 100 dirt bikes, motorcycles, ATVs, and four-wheelers that illegally took over Broadway Saturday around 3 p.m," said a statement by Nashville Metro police department on March 16.
WARNING– This video is tough to watch. It shows the moments MNPD Sgt. John Bourque was dragged down Broadway by the driver of an ATV and then slammed into a barricade. (Video Courtesy: Andrew Weyer) RECOGNIZE THE DRIVER? Call 615-742-7463 @WKRN pic.twitter.com/73qIpr2fJD

— Maura Sirianni WKRN (@MauraSirianni) March 17, 2019
"These individuals were weaving in and out of moving and parked vehicles, endangering motorists and pedestrians when Sergeant Bourque was struck," the statement continued.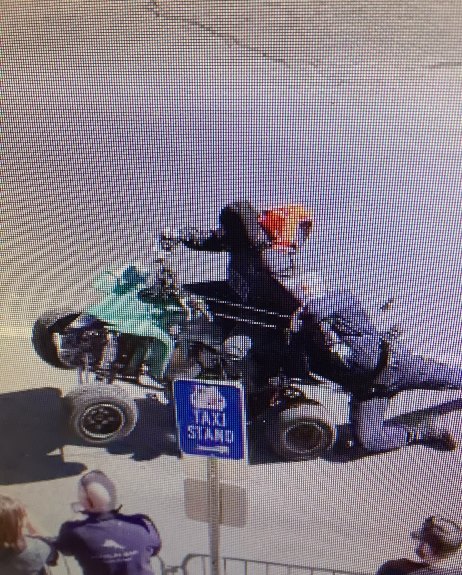 Another officer received minor injuries during the incident. Bourque, a 22-year veteran of the police department, was taken to a local hospital, and released the following day, and is recovering at home.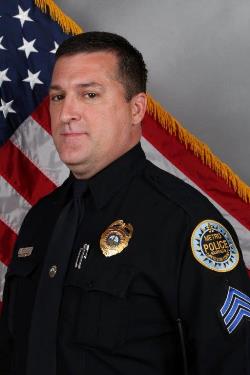 At the start of the clip, Bourque is at the front of the vehicle as it carries him feet-first up the street. His feet quickly slip round to the side, and then to the back, leaving him hanging onto either the back of the ATV or to the rider. As the vehicle turns away from the crowd barrier, his feet bounce off the ground, he hits the barrier and lets go.
What led to the incident is not known, or was not explained by authorities. Other clips show officers apparently trying to block and detain riders on similar vehicles and having to weave between the speeding vehicles to assist in a collision.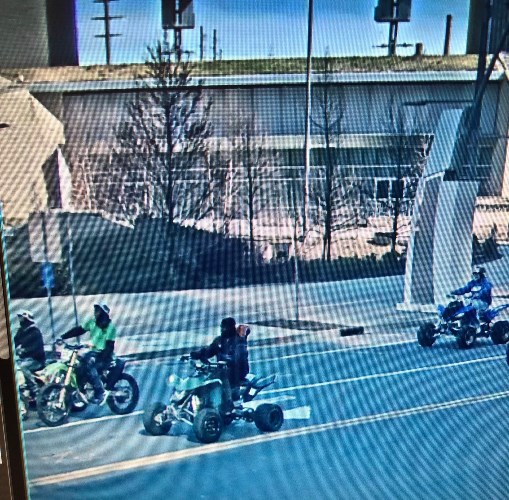 The incidents didn't stop the collection of vehicles returning the following day.
"They're in everybody's neighborhoods!" LaShonda Parks-Bailey told WTVF.
She said she had seen an ATV crashed into her son's car on Sunday morning.
"He lost control of the four-wheeler and it flipped over on my sons car," she said. "They ran up the street, got on a bike with another one of the riders a black truck pulled up, scooped everything up and they just went up on their day like nothing ever happened."
[epoch_social_embed]
WATCH: Part of the incident that injured two Metro officers on Broadway in Downtown Nashville earlier Saturday. Dirt bikes and ATVs rode rampant, even dragging one officer. https://t.co/0arpR7G16s pic.twitter.com/xJu3zMVcbh

— WKRN (@WKRN) March 17, 2019
"They're putting not only themselves in danger, but innocent bystanders," she said.
As the videos show, ATVs are difficult for law enforcement to pursue or stop: they can easily weave through traffic, eluding patrol cars as well as travel on and off roadways.