Four teens have been charged over a violent carjacking in which a 69-year-old was run over with his own car—nearly killing him.
A gang of six attacked Jim Willinghan in Nottingham, Baltimore County, on Jan. 3, threatening him as he got something out of the trunk of his car.
A nearby cable guy followed the gang after he witnessed them beat and kick Willinghan to the ground, nearly killing him when they jumped in his car and ran him over, according to The Baltimore Sun.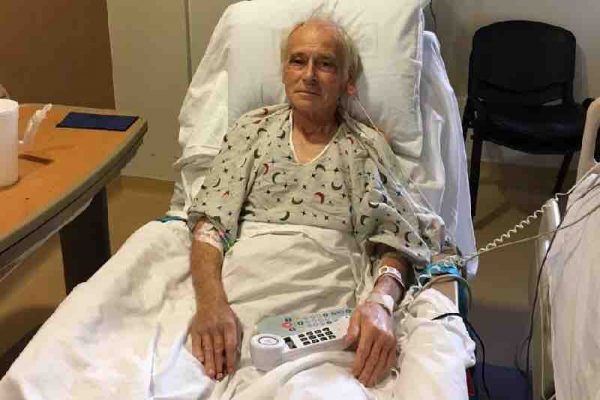 Police were then able to identify and arrest four teens, who were subsequently charged on Jan. 9.
Willinghan suffered a crushed pelvis, according to WMAR, and is expected to take months to learn to walk again, according to his wife, Barbara.
She said she was struggling to understand why the assailants beat her husband and ran over him.
"I just don't understand the reasoning. I mean my husband complied," she said. "Why would you want to beat the poor man half to death. The detective said he's lucky to be alive."
She said the incident happened as he warmed up the car on Cardwell Avenue, Nottingham, ready to go to the grocery store.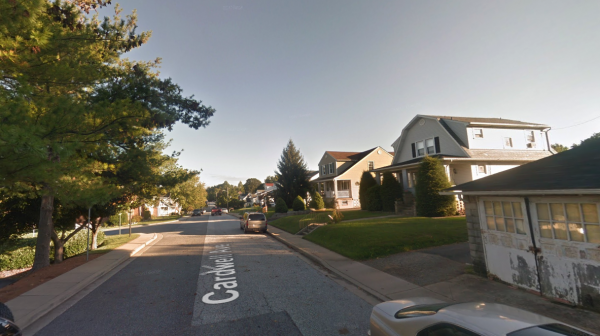 "He got something out of the trunk of his car, got to sit in the driver's seat to warm his car up because it was extremely cold outside," she told WMAR. "He reached for the door to close it, and that fast, these guys in an SUV come flying down the road."

According to the Baltimore Sun, the SUV was accompanied by another vehicle.
Six males got out of the two vehicles, threatened to shoot Willinghan and then took his wallet and keys to his Buick LeSabre, according to the Sun, citing charging documents. 
One of the gang then got in the car, and reversed it over the over Willinghan's right arm and hand, according to charging documents, reports the Sun.
According to WJZ and WMAR the incident was captured on the cellphone of a nearby cable guy, who turned over the footage to the police, helping them track the suspects. The Sun reports that the telecom worker followed the suspects after the incident.
Police have now charged four teens, reports WJZ: 3 males aged 16, and one aged 15.
In addition to carjacking, theft, and other crimes, 16-year-old Darian Maurice Hicks has been charged as an adult with attempted second-degree murder.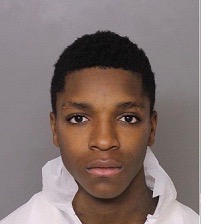 Taizjuan Eliza Waddell, 16, and Kimani William Graham, 16, each face charges of armed carjacking, carjacking, armed robbery, robbery, first-degree assault, second-degree assault, unlawful taking of a motor vehicle, and theft charges.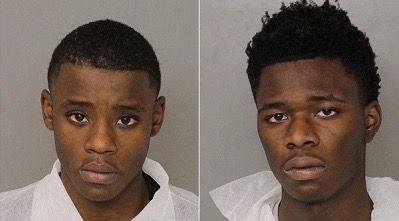 A 15-year-old suspect was also charged as a juvenile in this case.the
"They're violent offenders, even though they're juveniles, and they needed to be caught and taken off the streets," Jennifer Peach of Baltimore County Police Department told WJZ.
Detectives continue to search for two additional suspects.
Willinghan continues to recover in hospital, but his wife said recovery will be slow.
 
" My husband can't walk right now, and he's got a big bruise on his back, slight internal bleeding," she told WJZ.
A crowdfunding page has been set up by a neighbor to help with his recovery costs on GoFundMe.
Recommended Video:
Toddler With Rare Heart Condition Gets to Go Home After 402 Days in the Hospital