Four poachers hunting for tigers and dolphins were killed in a shootout with police in thick mangrove forest in Bangladesh on May 29.
The mangrove forests of Bangladesh, known as the Sundarbans, are located in the largest river delta of the world and are home to a rich diversity of wildlife, including tigers and dolphins.
The forests are a UNESCO world heritage site but are also known to be crowded with perpetrators of murder, abductions, and also poaching, reported the Agence France-Presse (AFP).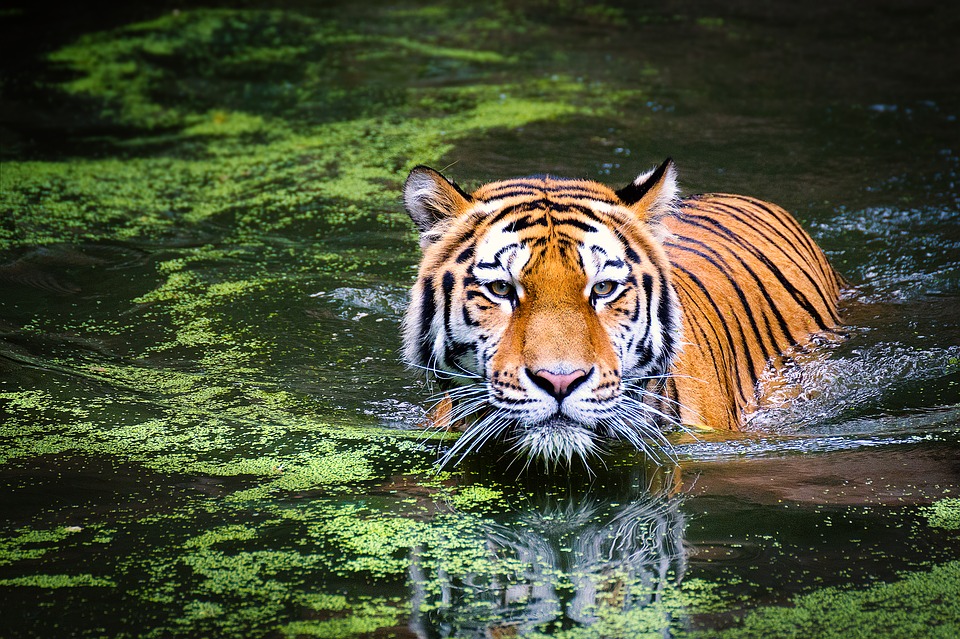 The Rapid Action Battalion (RAB) of Bangladesh killed four armed poachers on Wednesday, said Mizanur Rahman, a spokesman of the RAB.
"The RAB personnel challenged the suspected poachers, who opened fire on the security forces, sparking a gun-battle, in which four persons were killed," the spokesman said, according to the Press Trust of India.
The poachers were on a boat and opened fire at the RAB—the nation's an anti-crime, anti-terrorism police unit.
Those killed were identified as members of a gang known to be active in poaching Bengal tigers and Irrawaddy dolphins, RAB official Tajul Islam told AFP.
The Bengal tiger is a sub-species of tigers found primarily in India and in some regions of Bangladesh, Nepal, Bhutan, China, and Myanmar. It is estimated that there are only 2,500 of them left in the world today, according to World Wild Life.
The Irrawaddy dolphins is a species of oceanic dolphin found in the sea coasts and estuaries of Bay of Bengal and South East Asia.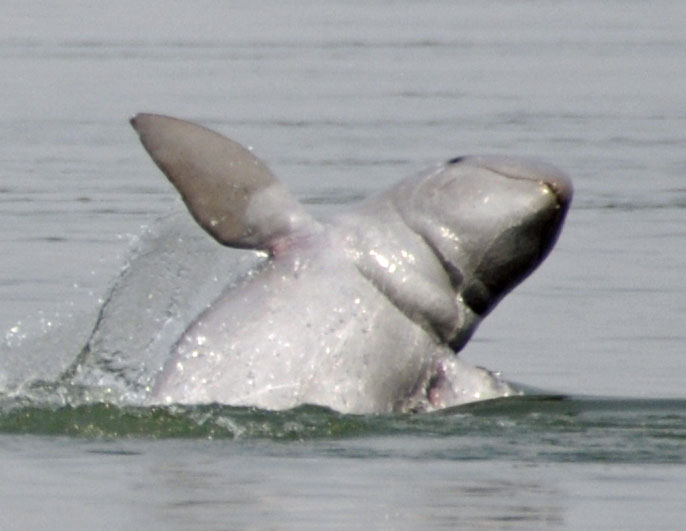 According to media reports, 120 people have been killed in various clashes with the RAB in Sunderbans since 2004, while 400 have been arrested from around various locations in the forests.
The forests had a population of 440 tigers in 2004, and this reduced to 106 in 2015, according to AFP.
"We are trying to preserve the current number of tigers. If we succeed, their number will increase," Forest Conservator of Bangladesh Forest Department Zahidul Kabir told the Dhaka Tribune.
In the last 38 years, 74 tigers have reportedly died in the Sunderbans, according to Dhaka Tribune.
Some died during natural calamities whereas others were killed by poachers.
A former conservator of forest and wildlife, Tapan Kumar Dey, told the media that 330 people lost their lives due to tiger attacks in the last 18 years.
Four poachers shot dead in Bangladesh mangrove gunfight https://t.co/9VrcKQgpI7 pic.twitter.com/sxoMy6d0RD

— CNA (@ChannelNewsAsia) May 29, 2019
The report said that the poaching ring leaders are yet to be arrested.
Tiger Poaching Around the World
Tiger poaching has a history to it—some folk medicine in China and South East Asia believes that the tiger has supernatural or curative powers, and this has made tiger poaching very lucrative in recent times, according to poachingfacts.com.
Walker's Mammals of the World (Novak, R. M.) reports that a tiger skin sold for $4,250 in 1977, and the same skin sold for $16,880 in 2015.
Tiger poaching is complicated and involves global criminal poaching gangs. It is worth £11 billion ($13.9 billion) per year, according to the Independent.
Save the tiger: Poaching facts http://t.co/hLY5YU2kpA pic.twitter.com/rGfeliR6L1

— Animals1st (@Animals1st) July 28, 2014
Poachers use various ways to trap or kill a tiger, including using poisoned carcasses of prey to kill them.
Tiger teeth and claws are mostly owned as a status symbol, and tiger bones are used in making folk medicine and tonics. Though China has a very limited population of wild tigers, it is home to the second largest population of captive tigers—4,000 as reported, while the United States has 4,692 captive tigers, according to Taming the Tiger Trade, a report by WWF.
Wild tigers exist in 13 countries and these regions collectively form the Tiger Range. They have established an intelligence-sharing network to fight poaching and trafficking.