Forty-seven people were shot in Chicago over the weekend, with four dying from their wounds, as a spate of shootings in Baltimore left at least nine injured.
One of the four killed in Chicago, a city infamous for its gun violence, was an 8-year-old girl who was at a barbecue in Humboldt Park on the afternoon of Aug. 11, reported the Chicago Sun-Times.
The shooter fired in a drive-by.
The girl was rushed to a nearby hospital and was in good condition.
Weekend gun violence in Chicago left four people dead and at least 43 others wounded, including an 8-year-old girl who was shot Sunday at a barbecue in Humboldt Park. https://t.co/3adr5lgWXc

— Chicago Sun-Times (@Suntimes) August 12, 2019
A 29-year-old man was shot on a sidewalk in South Chicago after a group approached him and fired at about 1:35 a.m. on Saturday. He died from the wounds about 14 hours later.
A 16-year-old boy was shot dead in the Little Village neighborhood by someone walking by the car he was sitting in around 1:53 a.m. Minutes later, a 19-year-old man was shot dead in the Garfield Park neighborhood as he stood with a group of people.
Later Saturday, a 47-year-old man was killed in Humboldt Park. The same day, six people were shot during a drive-by in Garfield Park.
The weekend prior, 49 people were shot, with seven being killed, according to the Sun-Times.
Chicago has one of the highest rates of violent crime in the nation.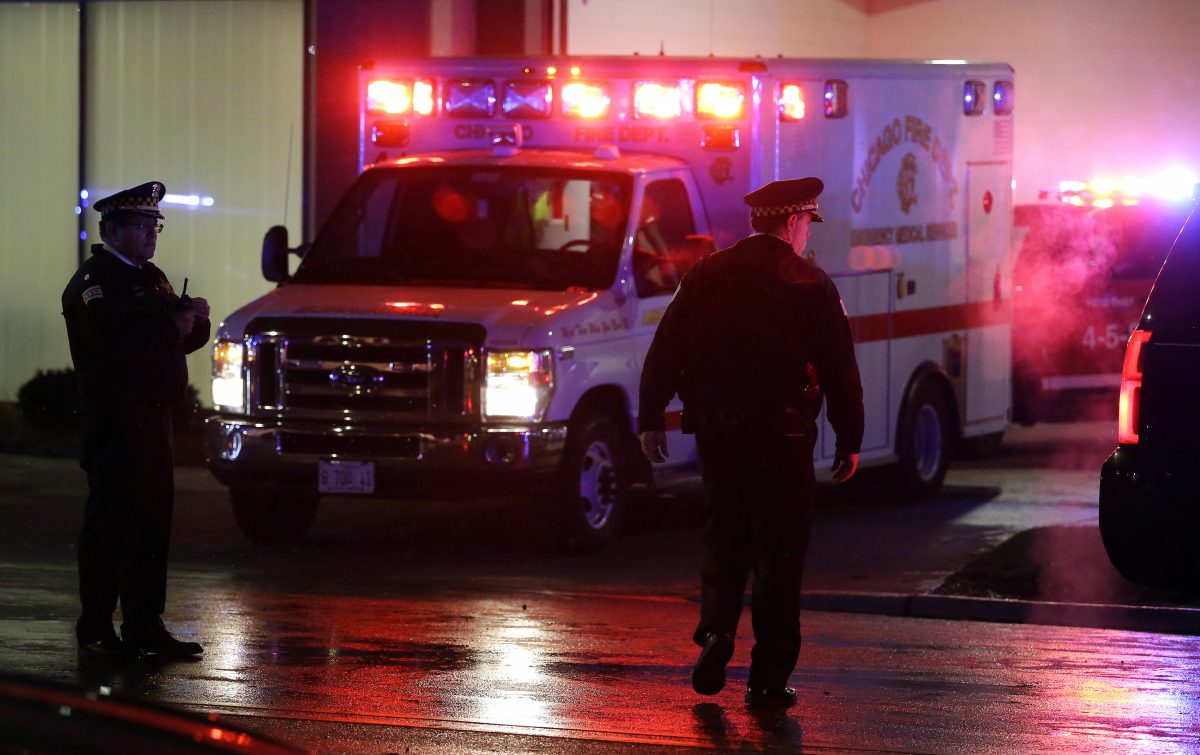 Baltimore Shootings
There were nine people shot in Baltimore over 11 hours starting on Sunday afternoon and going into early Monday, reported WBFF.
A boy was shot outside of Lexington Market around 3 p.m. and a 37-year-old man was shot dead on N. Eutaw Street just minutes later.
Later Sunday, a number of other people were shot, including a 17-year-old boy who later died from his gunshot wounds.
Just after midnight, a man was rushed to the hospital with gunshot wounds but was later pronounced dead. Two more shootings took place between midnight and 2 a.m.
The spate of shootings came after six people, including a 15-year-old boy, were shot between 11 p.m. on Saturday and 1 a.m. on Sunday.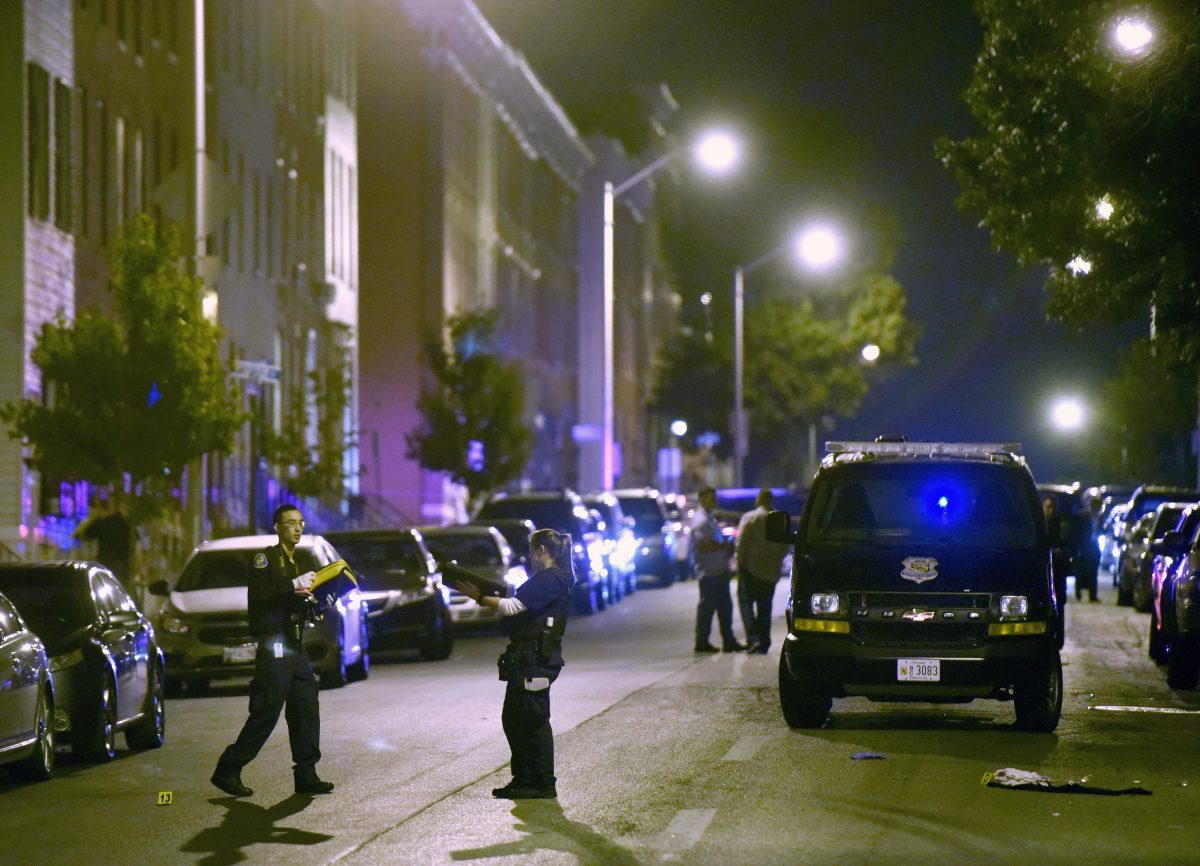 200th Homicide
Baltimore recorded its 200th homicide in early August.
The death toll is "scary, frightening, and sad. But it's not new," one resident, Maria Ray, told the Baltimore Sun. "We're kind of used to it. It's very sad for the family, and we'll be praying for them. The rest of us will keep doing what we do."
Baltimore had the highest murder rate of a major U.S. metropolitan area in 2018, with 309 killings. The number of homicides in the four years prior were: 342 in 2017, 318 in 2016, 342 in 2015, and 211 in 2014.
The pace for 2019 is the highest except for 2017. Thirty-eight killings took place in July this year, the most of any month so far, with most being shootings despite strict gun control laws in the city and state.
In 2017, the last year full statistics were available for from the FBI, Baltimore saw a murder rate of 56 per 100,000 people, second only to St. Louis (66 murders per 100,000 people). Some rankings discount St. Louis because of its small size, with a population of around 318,000; if it is counted, it's had the highest murder rate in the United States, according to Pew Research.
The next highest was Detroit, which recorded a homicide rate of 40 per 100,000 people, followed by Memphis, Tennessee, with 28 homicides per 100,000 people, and Chicago, with a rate of 24 per 100,000.
Chicago sees more murders but has a population of 2.7 million to Baltimore's approximately 619,000. Chicago had seen 293 murders as of July 27, according to the Chicago Tribune.