Four people accused of causing criminal damage to a statue of 17th-century British merchant Edward Colston went on trial on Monday.
The bronze statue of Colston—an English merchant, philanthropist, and member of Parliament who was involved in the Atlantic slave trade—was toppled during a Black Lives Matter protest on June 7, 2020, before being dumped in Bristol Harbour and later recovered by Bristol City Council.
Three men—Milo Ponsford, 25, Jake Skuse, 36, and Sage Willoughby, 21—and 29-year-old woman Rhian Graham, were charged with damaging the Colston statue and its plinth together with "others unknown."

The defendants denied the charge on March 2 and were on unconditional bail.
Setting the trial date in March, Judge Peter Blair, who will also preside over the trial, suggested the defendants set aside "seven to eight days," saying the court estimated the trial may take more than a week.
Legal representatives of three of the defendants said they would fight the charges "vigorously," while supporters gathered outside the court.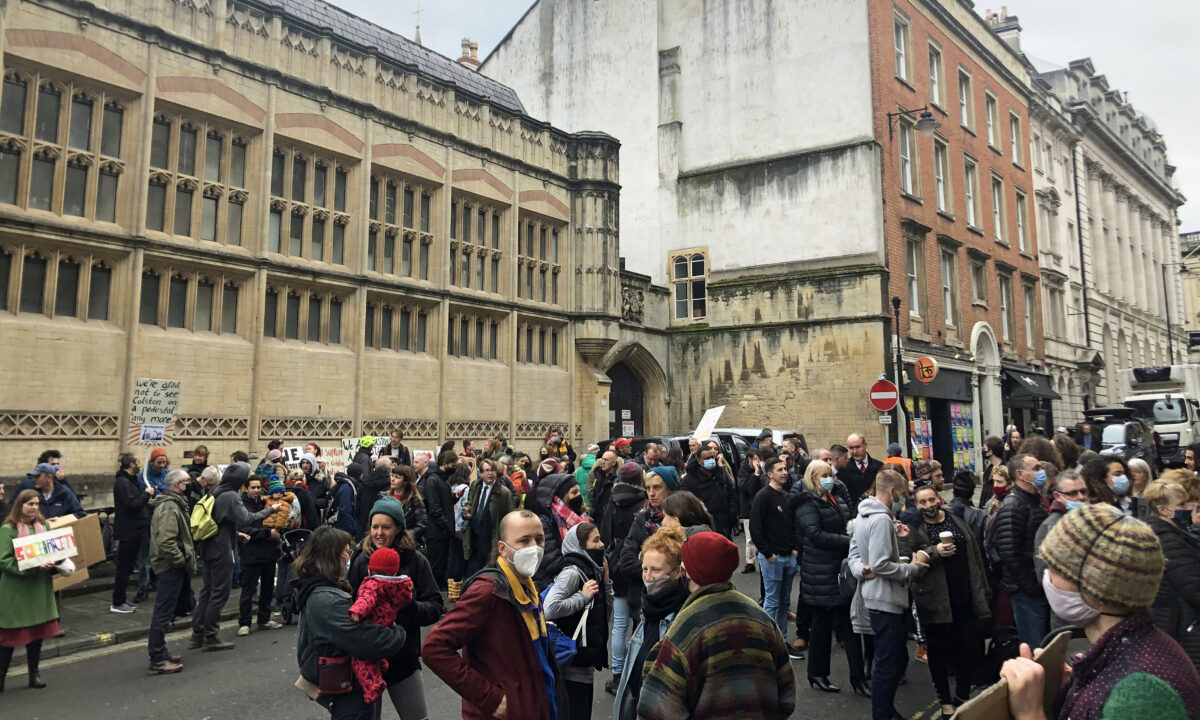 On Saturday, five stores in Bristol sold limited-edition T-shirts designed by famed street artist Banksy, who wrote on Twitter that "all proceeds to the defendants so they can go for a pint."
The grey T-shirts have a picture of Colston's empty plinth with a rope hanging off, with debris and a discarded sign nearby and "Bristol" written above.
The protest that resulted in the toppling of Colston's statue was part of the aftermath of the killing of George Floyd in Minneapolis, United States.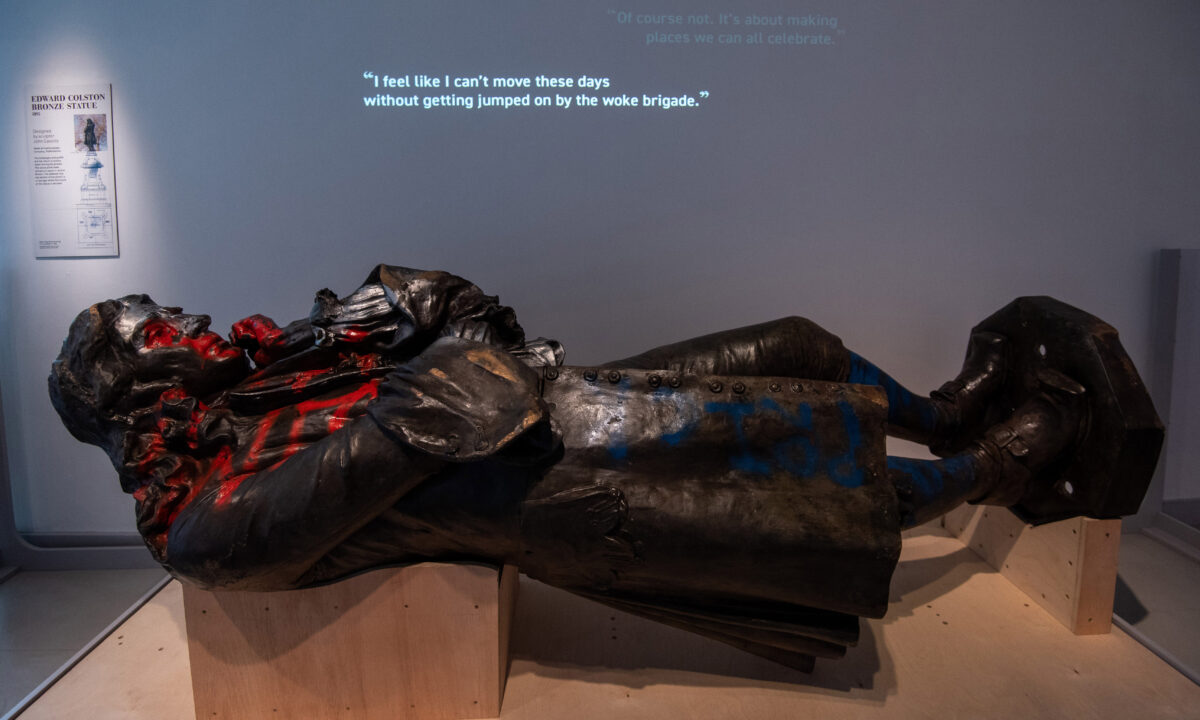 The vandalised statue has been assessed to have sustained £3,750 ($4,850) worth of damage. It's been on display at the M Shed museum since June 4 alongside placards used during the protest. Marvin Rees, mayor of Bristol, said the temporary exhibition "aims to start a conversation about our history."
Independent body We Are Bristol History Commission is tasked with making recommendations on the long-term future of the statue, which will be informed by a public survey.
Mary Clark and PA contributed to this report.