Multiple people are dead, including a child, after a shooting late Wednesday at a two-story office building in Orange, California, according to police.
The Orange Police Department announced in a statement that at 5:30 p.m. local time, it responded to a call of shots fired at 202 W. Lincoln Ave., Orange, a city about 30 miles southeast of downtown Los Angeles.
"Officers arrived as shots were being fired and located multiple victims at the scene including fatalities. An officer involved shooting occurred. The situation has been stabilized and there is no threat to the public. More details to follow," the department announced.
Lt. Jennifer Amat said that the shooting took place on the second floor of the building. The suspect shooter was taken to a hospital, Amat said. By 7 p.m., the situation had been stabilized.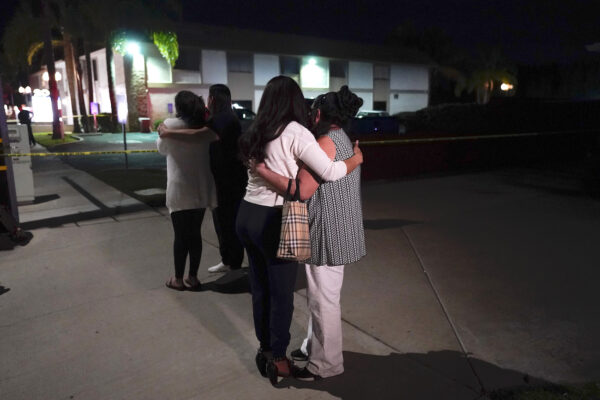 California Gov. Gavin Newsom late Wednesday wrote on Twitter, "Horrifying and heartbreaking. Our hearts are with the families impacted by this terrible tragedy tonight."
Signs outside shows a number of businesses at the building, including an insurance agent and a counseling service.
The Associated Press contributed to this report.