The U.S.-Mexico border wall proposed by President Donald Trump is one step further to completion, with the Customs and Border Protection agency (CBP) saying they've announced contracts to four companies to build different prototypes.
Caddell Construction of Montgomery, Ala.; Fisher Industries of Tempe, Ariz.; Texas Sterling Construction Co. of Houston, Texas; and W.G. Yates & Sons Construction of Philadelphia, Pa., are the four firms that were announced by the CBP this week.
"This is the first new initiative that adds to our bigger plans," Ronald Vitiello, acting deputy commissioner of the CBP, told NBC News, which obtained images of one of the prototype designs.
The prototypes will be 30 feet long and 30 feet high, and they'll be built in the coming weeks, as NBC reported. The review process can take from 30 to 60 days.
Each of the contracts range from $400,000 to $500,000, and they're included in the 2017 budget.
"Testing will look at things like the aesthetics of it, how penetrable they are, how resistant they are to tampering and then scaling or anti-climbing," Vitiello added.
Joshua Wilson, spokesman for the San Diego chapter of the National Border Patrol Council, told the Los Angeles Times that contractors will be responsible for their own security. The Border Patrol will be monitoring the area as well.


"There has been a lot of planning that's gone into this," Wilson said. "All the appropriate measures are being taken."
"We're looking forward to the construction of an improved physical barrier, and we're quite interested to see what kind of innovation private industry is going to bring to the process," Wilson added. "It's going to mean increased border security and enhanced public safety."
Trump said in June that the border wall may feature solar panels.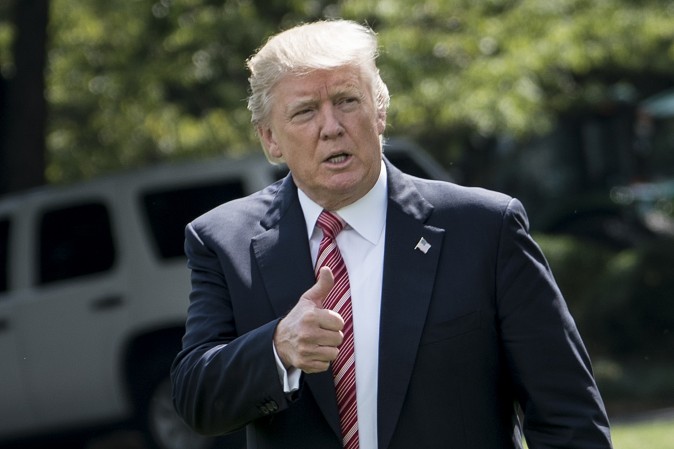 "We're talking about the southern border—lots of sun, lots of heat. We're thinking about building the wall as a solar wall, so it creates energy and pays for itself. And this way, Mexico will have to pay much less money," he said.
The CBP said that about 130 miles of the border will not require a wall due to lakes or high mountain ranges.
The agency had asked for conceptual wall proposals in March. Vitello said it wanted conceptual designs using reinforced concrete and alternative material, Fox News reported. "The prototypes and resulting wall infrastructure will complement the various other tools that we employ to secure our borders," he said.