A 35-year-old mother of two died after she fell from a waterfall in California, it was reported.
Stephanie Williams was hiking at Lake Tahoe's Eagle Falls near Emerald Bay when she slipped before plunging over the waterfall, ABC News reported, citing the North Tahoe Fire Protection District.
Other news outlets identified her as Stephanie "Dina" Espinosa.
El Dorado investigators ID woman killed at Eagle Falls near Lake Tahoe's Emerald Bay https://t.co/hNiGu2TqWt

— RGJ.com (@rgj) June 3, 2019
"Stephanie was the core of our family. Growing up she was more of a mother to me than an older sister," brother Nick Martinez told ABC News. "Not having her here right now and trying to even start your day, we're just sort of at a loss."
He said that Williams was not taking a selfie when she fell. However, officials said that she was, according to ABC.
The fire district told The Associated Press that her death "a sad reminder to be cautious when taking selfies and other photos in dangerous areas."
According to ABC, Williams worked as an aesthetician and had eight siblings.
Martinez noted that he found out about the news when he was picking up his two daughters from school.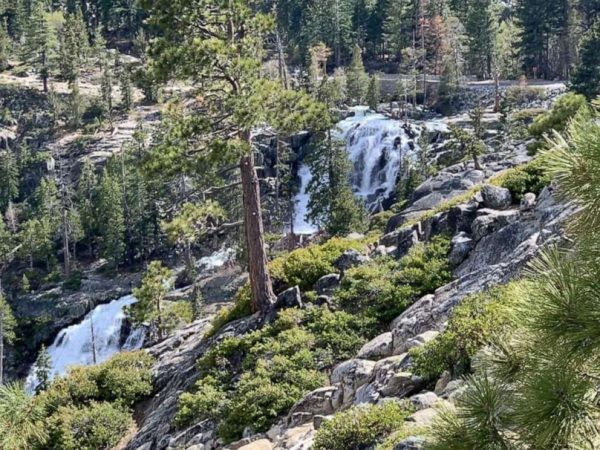 "It was extremely difficult. As soon as they got in my car I got a call from my mother, who was telling me that her girlfriend told her that Stephanie had fallen into a waterfall and they can't find her. … It just didn't seem real," he told the broadcaster.
"We were saying, 'If anybody could make this fall and survive, it's her, because she's a survivor.' So we were just praying that she was holding onto something, or holding onto life and that she was going to be OK," Martinez added. "We later got the call that they found her body and they were doing CPR and she didn't make it."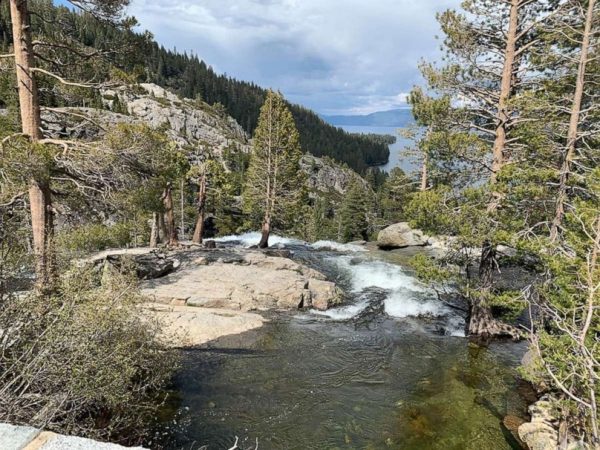 Eagle Falls, located in the Sierra Nevada Mountains, is about 130 feet high.
"When I think back to my furthest memory in life, it's of her," Martinez recalled of his sister. "When we were kids, our mom wasn't really in the picture much and we bounced around a lot as kids, so she became the motherly figure and really protected me from everything growing up—and in adulthood. … Stephanie treated everybody like she was their mother."
According to the North Tahoe Fire District, "Every year, there are deaths on our waterways and in our back country. Our message is to help visitors understand the dangers inherent to our beautiful region, and especially after this record winter, our creeks, rivers, waterfalls and lake carry many dangers that visitors need to be aware of. Our only hope is that this tragic accident will help others to take heed and use extreme caution when they are recreating in the area."
Over 250 Recorded 'Selfie Deaths'
According to a study from October 2018, there have been 259 recorded deaths of people taking selfies between 2011 and 2017.
Researchers noted that the leading cause of selfie-related death was due to drowning. For the most part, this was on account of people being hit by waves or falling out of boats.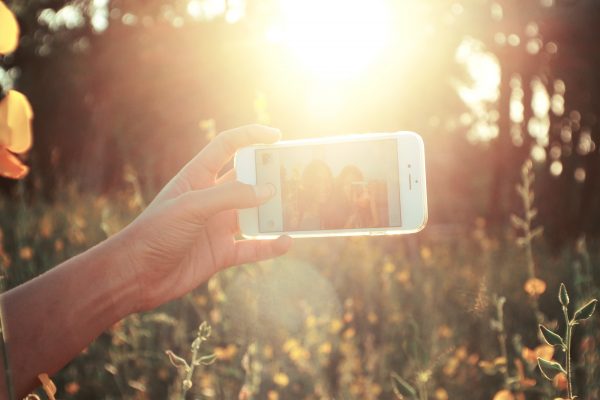 The study, published in The Journal of Family Medicine, also identified other top causes as falls from high places and being attacked posing with dangerous animals.
Over half of the deaths were in India, where the research was carried out by the All India Institute of Medical Sciences.
The other top countries were Russia, the United States, and Pakistan.
Correction:
An earlier version of this article incorrectly paraphrased Nick Martinez's statement about the circumstances of his sister's death. He said that Stephanie Williams was not taking a selfie when she fell. The Epoch Times regrets the error.