North Korean dictator Kim Jong Un sent a letter to workers building a tourist site in the Wonsan area, where his train was spotted in satellite photos, amid speculation about his health.
Over the weekend, several Asia-based news outlets reported, citing unnamed sources, that Kim was either dead or in a vegetative state, coming days after reports earlier in the week said he was in grave health after undergoing surgery. However, top South Korean officials have disputed those reports and insisted he's still in control of the impoverished, communist country.
State-run media offered a message from Kim, 36, in a news bulletin. But it didn't confirm or deny the reports about his health.
"Respected Supreme Leader Kim Jong Un has sent his thanks to the workers and officials at the construction site of the Wonsan-Kalma tourist resort," a newsreader said on the Korean Central Broadcasting Station, according to news reports.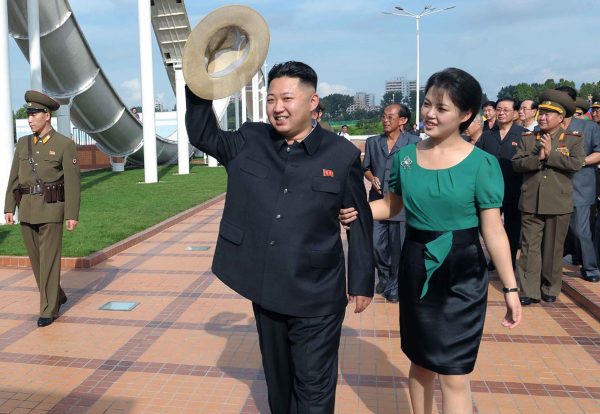 A similar statement was published in North Korea's mouthpiece, the Rodong Sinmum, reported South Korea's Yonhap News Agency on Monday.
No pictures were released of Kim to accompany the report.
The speculation about Kim's health has swirled since April 15, when he missed the commemoration of his grandfather and North Korea's founder, Kim Il Sung. The Associated Press noted that Kim has yet to miss the yearly commemoration since he took power in 2011, and meanwhile, he was last seen in public on April 11.
U.S.-based website 38 North also published satellite photos over the weekend, showing what appears to be Kim's signature train at the station in Wonsan since April 21.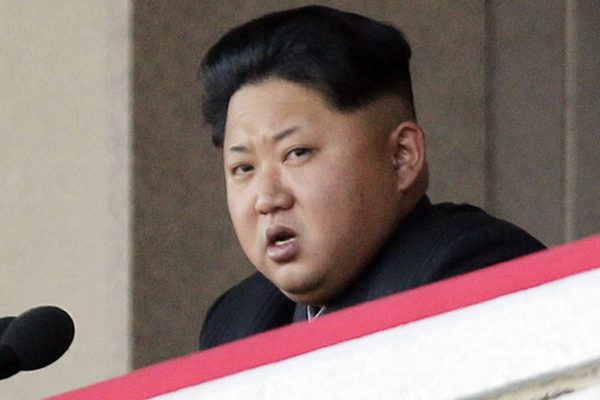 "The train's presence does not prove the whereabouts of the North Korean leader or indicate anything about his health, but it does lend weight to reports that Kim is staying at an elite area on the country's eastern coast," 38 North said on its website.
South Korean presidential officials have stated that Kim is still alive and staying outside Pyongyang in Wonsan.
South Korea's Unification Minister Kim Yeon-chul on Sunday said that South Korea has "enough intelligence to confidently say that there are no unusual developments" in North Korea, according to his ministry.
Also Sunday, Chung-in Moon, a foreign policy adviser to South Korea's President Moon Jae-in, told Fox News: "Our government position is firm. Kim Jong Un is alive and well."
Moon said that namely, the dictator has been staying around the Wonsan area since April 13 and added that "no suspicious movements have so far been detected."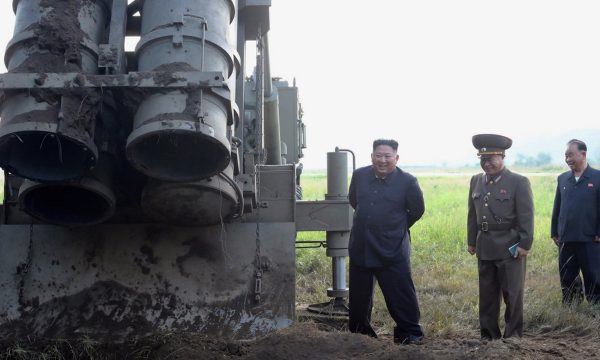 President Donald Trump also dismissed the claims about his demise or poor health last week.
"I think the report was incorrect," Trump said at a White House briefing on the CCP (Chinese Communist Party) virus on Thursday, adding that his administration has "a good relationship with North Korea—as good as you can have. I mean, we have a good relationship with North Korea. I have a good relationship with Kim Jong Un, and I hope he's OK."
Several days ago, a Hong Kong broadcast network claimed on Saturday that Kim died and cited a "very solid source" who was not identified. A Japanese magazine, meanwhile, reported that Kim is effectively brain dead and in "a vegetative state," and it also used unnamed sources.
In the absence of an official statement from North Korean state media or its ruling party, it's nearly impossible to verify any reports about Kim's heath, which is considered a matter of national security.