The White House on Saturday named gun manufacturers, firing ranges, and gun retailers as essential businesses after several states closed down gun stores as part of a lockdown to curb the spread of the CCP virus.
The Epoch Times refers to the novel coronavirus, which causes the disease COVID-19, as the CCP virus because the Chinese Communist Party's coverup and mismanagement allowed the virus to spread throughout China before it was transmitted worldwide.
The Department of Homeland Security (DHS) provided updated guidelines on its website about the changes.
The agency said that "workers supporting the operation of firearm or ammunition product manufacturers, retailers, importers, distributors, and shooting ranges" are deemed essential.
Those workers are listed under the designation for "law enforcement, public safety, and other first responders" on the website. That designation also includes public, private, and voluntary personnel "in emergency management, law enforcement, fire and rescue services, emergency medical services, and private security, to include public and private hazardous material responders, air medical service providers, corrections, and search and rescue personnel," according to the agency.
Christopher Krebs, who heads the DHS' Cybersecurity and Infrastructure Security Agency, wrote that the updated guidelines are intended to be an official recommendation and are nonbinding, which means that states can theoretically implement different restrictions.
"This list is intended to help state, local, tribal and territorial officials as they work to protect their communities, while ensuring continuity of functions critical to public health and safety, as well as economic and national security," he wrote on March 28.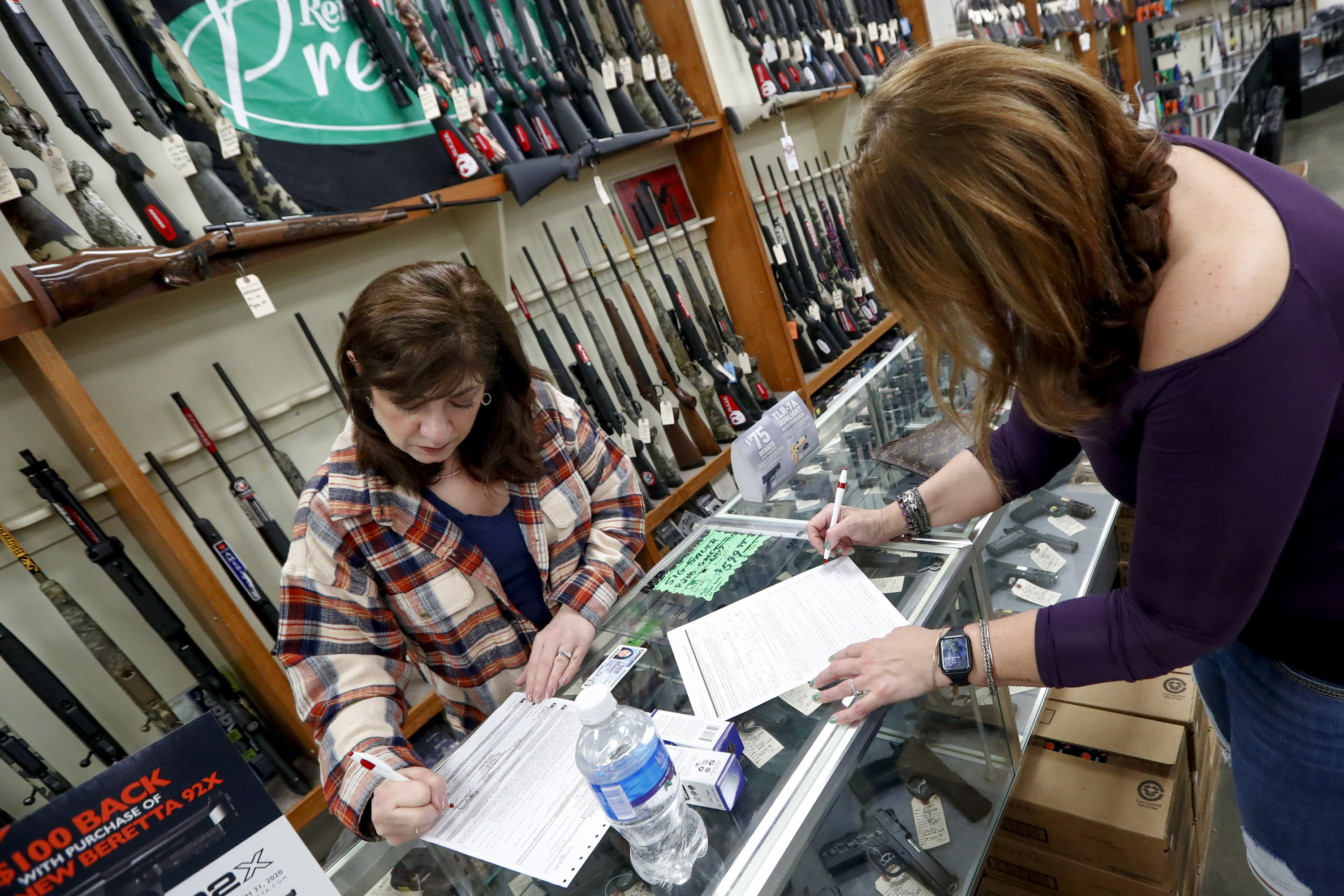 Starting about two weeks ago, across the United States, local and state officials shut down gun stores, ranges, and factories after deeming them nonessential. As a result of the closures and uncertainty over the spread of the CCP virus, demand for guns and ammunition has surged.
The National Shooting Sports Foundation, a trade group, called for a designation for gun businesses to be essential earlier this month.
"We have seen over the past week hundreds of thousands, even millions of Americans choosing to exercise their right to keep and bear arms to ensure their safety and the safety of loved ones during these uncertain times," Lawrence Keane, general counsel for the group, said in a statement obtained by the Washington Free Beacon. "Americans must not be denied the ability to exercise that right to lawfully purchase and acquire firearms during times of emergency."
Last week, Texas Attorney General Ken Paxton said that gun stores should be classified as essential businesses and should remain open.
"State law provides several emergency powers to local governments to control movement within their region during a disaster, which serves our communities well during public health events like the one we're fighting now. However, local regulation of the sale, possession, and ownership of firearms is specifically prohibited under Texas law," he said on March 27.