Australia's largest supermarket chains, Coles, Woolworths, and Aldi, have announced a vaccine mandate for all employees, encompassing around 300,000 individuals.
The three grocery chains made the announcement on the same day, Oct. 21, amid a flurry of vaccine mandates issued from Australian state governments in recent days.
Brad Banducci, CEO of the Woolworths Group, who has been resistant to implementing mandates for customers, said management decided on the move for staff to provide the "safest possible work environment."
"We have 170,000 team members across our stores, distribution centres and support offices, and more than 1,200 retail stores," he said in a press release. "With each store welcoming an average 20,000 customers a week, a single team member can come into contact with quite literally thousands of people in the course of a normal working week."
"After careful review of the best medical advice, we've made the decision to require all of our team members in Australia to be fully vaccinated against COVID-19," he said, noting that exemptions would be available for those with legitimate medical and religious reasons.
Currently, a third of all Woolworths' staff are subject to public health orders from state governments to receive the vaccine, this latest move by management would bring the rest of the workforce into line.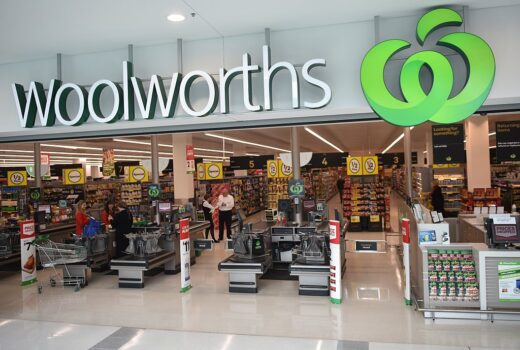 Full vaccination will be required in the jurisdictions of the Australian Capital Territory (ACT), New South Wales (NSW), Northern Territory (NT), Victoria, and Western Australia by Jan. 31, 2022, and March 31, 2022, in the remaining states.
Steven Cain, CEO of Coles Group, echoed Banducci's message saying the focus was on providing a "safe environment" for staff and customers.
"We have worked hand-in-hand with health authorities and adopted their recommended safety measures, allowing us to keep our 120,000-plus team members and millions of customers safe," he said in a press release.
"As people are able to circulate more freely in NSW, ACT and Victoria, health authorities have warned that COVID case numbers in these states are expected to increase, which also means a higher risk of positive cases visiting our stores," he added.
Coles staff in NT and WA are already under vaccine mandates issued by their respective governments, while new deadlines have been set for employees in NSW, ACT, and Victoria.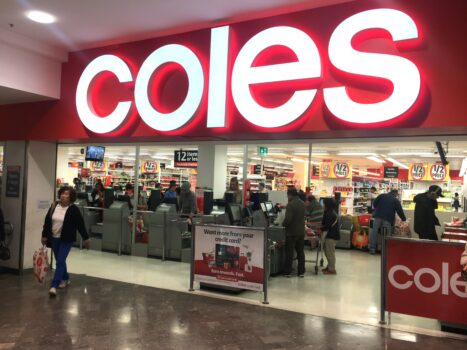 Tom Daunt, CEO of ALDI Australia, and the third-largest chain employing around 12,000 staff, said it had begun consultation on safety plans and timelines.
"While the hope is that lockdowns will become a thing of the past, we know that Australia's COVID-19 approach has shifted, and we're entering a new phase of living and working with COVID-19 in the community," he said in a press release.
"We only have to look overseas to see the trend in countries with high vaccination numbers and most pre-COVID freedoms restored: COVID-19 cases in the community increased, as did exposures in essential services, like supermarkets, and there was an increase in hospitalisations and ICU cases.
"If that trend is mirrored here in Australia, we must consider how we continue to protect our teams, wider families, and the communities we operate in," he said, noting that vaccination of all staff was considered the most appropriate measure.
On Oct. 20, the Western Australian government announced that three-quarters of the state's workforce was subject to vaccination.
It follows a sweeping directive from the Victorian state government on Oct. 1, mandating all "authorised workers" be vaccinated—affecting 1.25 million individuals.
The move was met with anger from segments of the community, with protests breaking out in the capital city of Melbourne.
Some experts have poured cold water on mandatory vaccinations, with Harvard University epidemiologist, Martin Kulldorf, saying compulsory rules would weaken public confidence.
"Right now, with these vaccine mandates, and vaccine passports, this coercive thing is turning a lot of people away from vaccines and not trusting them for very understandable reasons," Kulldorff told The Epoch Times' American Thought Leaders.
"Why do you have to force somebody to take the vaccine if it's so beneficial to you? That's one rationale."