An Idaho man was charged in the deaths of three girls after he allegedly drove drunk and crashed into a vehicle, it was reported.
The Blaine County Sheriff's Office said the car the three girls were riding in was stopped at a construction light on Highway 20 when the driver of a Dodge Ram, identified as 46-year-old Matthew Richard Park, allegedly struck their vehicle from behind at a high rate of speed, KTVB reported.
Two of the girls, 6-year-old Aneena Lurak and 5-year-old Kya Lurak, were pronounced dead at the scene. Another girl, 3-year-old Drayka Emyka Rayshell, died at St. Luke's Hospital in Boise, according to the news report.
The girls were siblings, the Ada County Coroner's Office confirmed to the station. They were inside their car seats when the crash took place.
The other passengers in the vehicle were named as Somchai Ray Lee Lurak and Emma Weigand, according to the Idaho Statesman.
"From the investigation, deputies determined Lurak and his passengers were traveling westbound on (Highway) 20 and were stopped at the construction site. Park was also traveling westbound on HWY 20 and collided with the rear of the Dodge Neon in the westbound lane," according to a sheriff's news release obtained by the newspaper.
UPDATE: Driver charged with killing 3 girls in Blaine County crashhttps://t.co/sahrsQqmHQ pic.twitter.com/Wj90apeokd

— KTVB.COM (@KTVB) August 12, 2019
A GoFundMe was set up for the family, raising $10,000. "We are trying to come up with funeral and medical costs. Anything helps. Thank you," the page says.
Officials said Park showed signs of intoxication after the accident. He was then arrested and booked into the Blaine County Jail on three felony charges of vehicular manslaughter and two aggravated DUI charges.
Park wasn't hurt in the crash.
Other details about the incident are not clear.
#Breaking – The Blaine County Sheriff has named Mathew R. Park, age 46 from Fairfield, Idaho as the driver in Saturday's crash that killed 3 kids. Deputies reported Park showed signs of intoxication. Park was given field sobriety tests and provided breath samples. pic.twitter.com/z12tgZ8cdv

— Joe Parris (@KTVBJoe) August 12, 2019
Crash Deaths in the United States
Tens of thousands of people are killed and millions injured each year from motor vehicle crashes, according to the Centers for Disease Control and Prevention (CDC). The CDC says these deaths cost more than $380 million in direct medical costs.
The major risk factors for crash deaths in the United States are not using seat belts, car seats, and booster seats (factors in over 9,500 crash deaths); drunk driving (a factor in more than 10,000 crash deaths); and speeding (contributing to more than 9,500 crash deaths).
According to 2017 data from the CDC, the 10 leading causes of death in the United States were: heart disease, cancer, unintentional injuries, chronic lower respiratory diseases, stroke, Alzheimer's disease, diabetes, influenza and pneumonia, kidney disease, and suicide.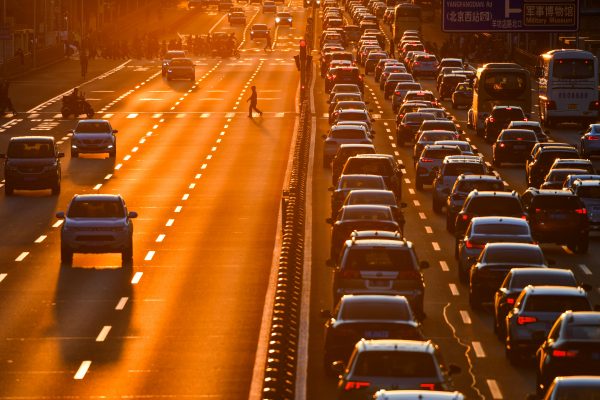 These further break down as follows: the most common are unintentional poisoning deaths (58,335), followed by motor vehicle traffic deaths (40,327), and unintentional fall deaths in third place (34,673).
The total number of emergency department visits for unintentional injuries in the United States in 2017 was 30.8 million, 
according to the CDC
.
The 10 leading causes accounted for 74 percent of all deaths in the United States in 2017.
Epoch Times reporter Tom Ozimek contributed to this report.