Police arrested a woman after three young children, all under the age of 5, were found dead in an apartment in Los Angeles.
The three children were murdered and 30-year-old Hispanic female Liliana Carrillo is the mother of the victims and the sole suspect, the Los Angeles Police Department (LAPD) confirmed on Saturday night in a Twitter post.
Officers visited the apartment at the 8000 block of Reseda Blvd. in response to a radio call at about 9:30 a.m. Saturday morning and found the three bodies, the LAPD said.
"LA City Fire Department personnel pronounced all three children deceased at scene. Investigators from Robbery-Homicide Division and Juvenile Division will be conducting this investigation. The children all appear to be under the age of 5 years old," the department wrote.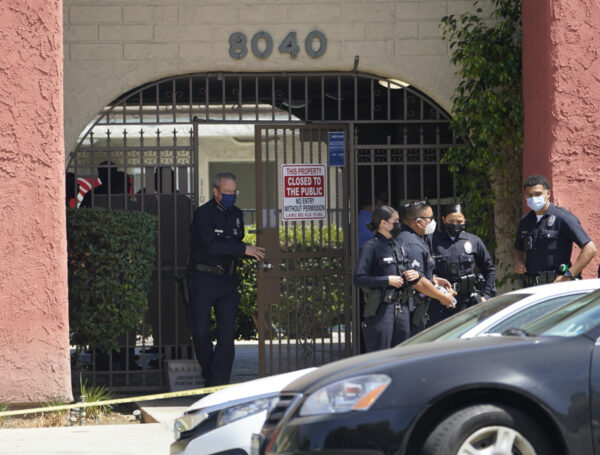 The authorities took Carrillo, who was first named as the person of interest and later as the sole suspect, into custody on Saturday afternoon.
The cause of death has yet to be determined, as well as a motive. At this time we are asking for the public's help in locating a person of interest in this case, a female Hispanic 30 years old named Liliana Carrillo. pic.twitter.com/cbwPSuldvh

— LAPD HQ (@LAPDHQ) April 10, 2021
Police said reportedly Carrillo committed a carjacking and was driving in a stolen silver Toyota pickup with the license plate as J258T0 before she was captured.
Authorities said the causes of the death have not yet been determined. However, various local media reported, citing police, that the victims were stabbed to death.
The children's grandmother reported the stabbings to the police at 9:30 a.m., CBS Los Angeles reported, citing police.
Police asked anyone with information to contact them at 213-486-6890 or email rhdtipline@lapd.online.